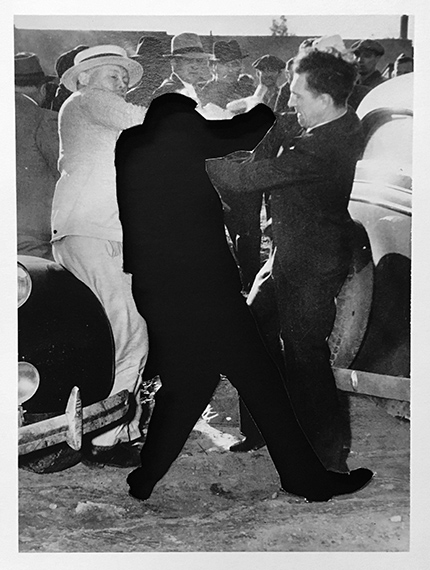 Choreography of Violence
Exhibition: – 30 Sep 2021

Galeria H2O
Verdi, 152
08007 Barcelona
+34 (0)93-4151801
Mon-Fri 16-20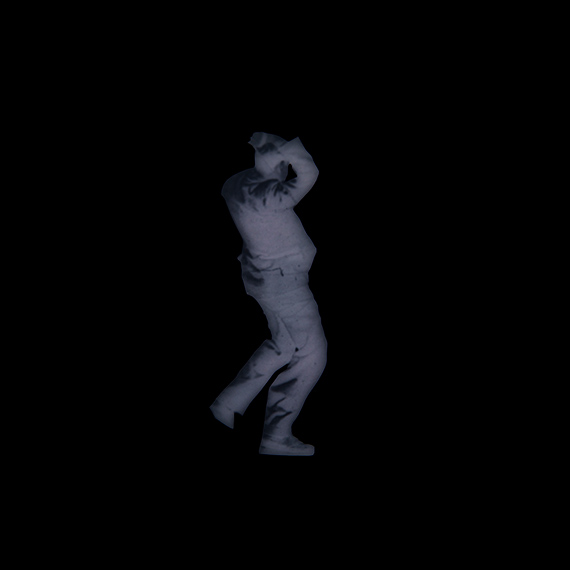 Harri Pälviranta
CHOREOGRAPHY OF VIOLENCE
Galeria H2O Barcelona
From 9 to 30 September 2021
For the last twenty years, the time Harri Pälviranta has been highly interested in the images of violence, he has occasionally purchased historical news photographs depicting actual acts of violence, such as racist assaults or clashes with the police in a demonstration. This collection of odd and haunting press photographs now consists of some 120 pictures, from the 1950s to the 1970s.

The collection can be seen as a visual narrative of how actual violence was depicted in mainstream news media in the B&W press image era. Although the collection is neither comprehensive nor scientifically solid archive, it still reveals certain recurring features: depicted people are touched with unusual force but on the other hand also tender consolation is present. In general, through their technical and visual appearance all the photographs connote authenticity and truthfulness. In this respect, they are transparent: they point to the actual happenings in an actual world.

The collection appears as a starting point for the project Choreography of Violence. He has analysed the photos in his collection and based on this analysis, he has created new works.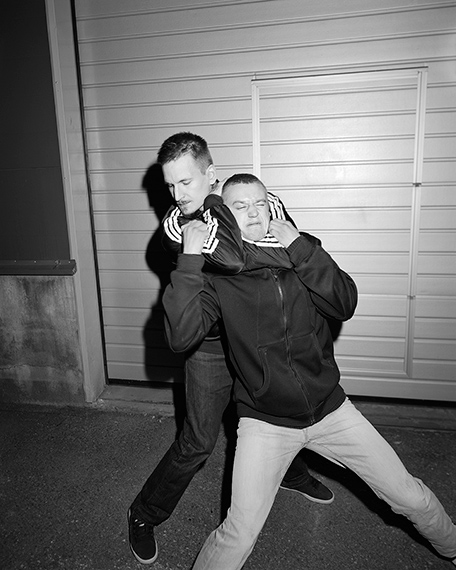 The exhibition includes the photos from his collection and three new projects. In Cut Pictures Harri Pälviranta takes some of the pictures and cuts the violated figures out.
In Victims he rephotographs the figures that he has cut out from the pictures, focusing on the generic poses of the victims that were found in his analysis. He has observed that there are several categories that repeat themselves, and the result is a group of images of the most generic poses in the press photographs. When these figures, who have become subjected to acts of violence, are cut out and isolated from the rest of the photo, they start revealing the real choreography of victimhood. In Re-enactments he has recreated and staged scenes with actors based on the photographs in his collection. He photographs the scenes using 4 x 5'' field camera with a heavy flash attached to it. With this traditional technique, he points back to the images in his collection and in more general level, to the origins of social documentarism.

Finally, he will add two pictures from his Battered (2007) series to this exhibition. These two pictures close the circle: in Choreography of Violence, he travels from historical photos depicting authentic acts of violence to manipulations and then back to authentic pictures.