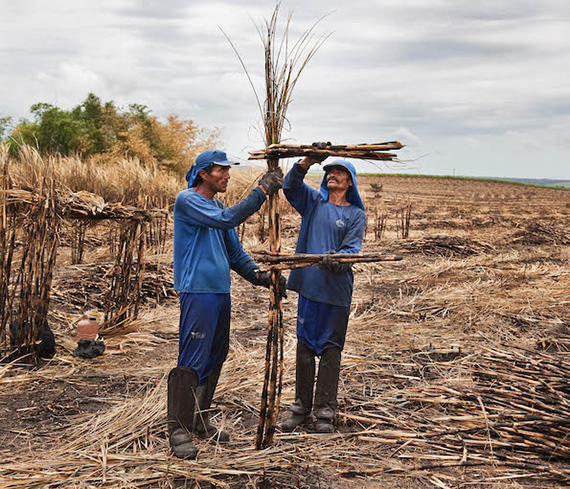 Next Level
Exhibition: – 18 May 2022

Foam Fotografiemuseum Amsterdam
Keizersgracht 609
1017 DS Amsterdam
+31 (0)20-5516500
pressoffice@foam.org
www.foam.org
Mon-Wed 10-18; Thu-Fri 10-21; Sat-Sun 10-18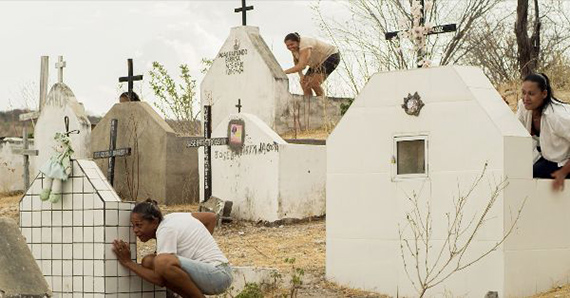 De Andrade tells a story that can only be heard if you listen with all your senses.

Foam presents the 6h edition of the series Next Level, this time with artist Jonathas de Andrade (Maceió, Brazil, 1982). Andrade's work is visually attractive yet highly critical. It creates a space for communities who are less visible in the socio-economic landscape, and less heard in the contemporary social debate. De Andrade is able to playfully draw attention to major themes such as social and economic inequality and unbalanced power relations. Issues that are deeply rooted in his native Brazil, but are also at play in the world at large.

Nordeste
The work of Jonathas de Andrade is firmly rooted in the Nordeste, the north-eastern region of his native country Brazil. The region is fertile and the capital port of Recife has been an important trade hub since colonial times. The Nordeste is also home to many indigenous communities and has a great biodiversity, but the land is often exploited and its bounties are unequally distributed.
De Andrade addresses issues of social, economic and racial inequality that are – and have historically been – at the core of Brazilian politics. Collaborating with communities who populate the region, he amplifies the voice of those less heard. By focusing on local stories of identity and belonging, De Andrade playfully challenges the skewed global power dynamics that affect marginalised communities in Brazil, and the world at large.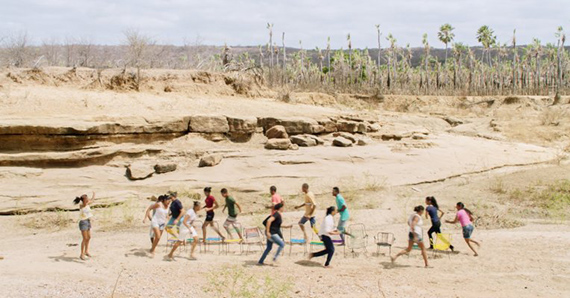 Power Dynamics
De Andrade typically stages social experiments on locations where such power dynamics are at play. For the works in this exhibition, he collaborated with labourers from a sugar refinery, as well as a community of deaf-mute people in rural Brazil, and indigenous women from the highly contested Kayapó Menkragnoti territory. For his latest work, which premieres at Foam, he collaborated with the women of Tejucupapo, who continue to re-enact the battle against the Dutch colonizers that took place in their village in 1646.

Visual Storytelling
Photography, film and installation are not solely used to record such events, but function as a method for visual storytelling. De Andrade unearths the histories that inhabit the land through playful and sometimes outright activist performances. The often staged and loosely scripted 'documents' hover somewhere in between fact and fiction. They tell us stories that have been told and retold, travelling and evolving with time. Language plays an important role in the oeuvre of De Andrade. He often combines photography and video with text, investigating how we internalize meaning through literacy. Taking his inspiration from vintage encyclopaedias, didactic tools and instruction manuals, he points at how language perpetuates social constructions in society. By recognising, isolating and reconfiguring verbal and visual typologies, De Andrade tells a story that can only be heard if you listen with all your senses.

Jonathas de Andrade
Jonathas de Andrade lives and works in Recife, in the Nordeste-region of Brazil. In 2013 he was selected as Foam Talent. In 2019-2021 his work O Peixe (The Fish) was part of the international travelling Foam exhibition On Earth – Imaging, Technology and the Natural World. De Andrade has had solo exhibitions in many prominent institutions, among them the Museu de Arte de São Paulo (2016-17); The Power Plant, Toronto (2017); New Museum, New York (2017); and the Museum of Contemporary Art, Chicago (2019). His work will be presented at the Brazilian pavilion of the 2022 Venice Biennale.