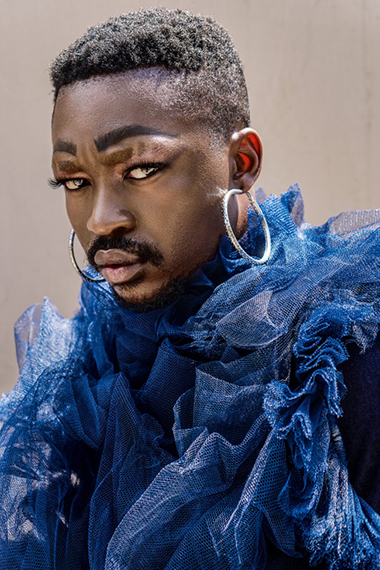 ORLANDO
Nach einem Roman von / BASED ON A NOVEL BY VIRGINIA WOOLF
Exhibition: – 29 May 2022
Fri 25 Feb 18:00 - 21:00

Fotomuseum Winterthur
Grüzenstr. 44+45
8400 Winterthur
+41 (0)52-2341060
info@fotomuseum.ch
www.fotomuseum.ch
Tue-Sun 11am-6pm, Wed 11am-8pm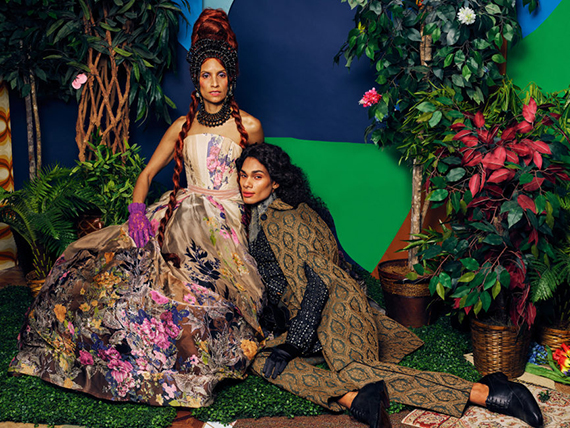 The 1928 novel Orlando tells the story of a young nobleman in the age of Queen Elizabeth I who lives for centuries without ageing and has the mysterious ability to switch gender. In 1992, film-maker Sally Potter devised what has become a classic adaptation of the book with actress Tilda Swinton in the title role. 'I see Orlando as a story about the life and development of a human striving to become liberated entirely from the constructs of prescriptive gender or social norms of any kind,' Tilda Swinton says of Woolf's story.

In the dual role of guest editor and curator, Swinton took up the central concerns of the novel in a special issue she devised for the magazine Aperture and in an accompanying exhibition: gender fluidity, the idea of boundless consciousness and the prospect of eternal life. Her concept brings together the work of eleven artists – a combination of established contemporary positions and images by photographers who have yet to be discovered. The exhibition also includes an introduction developed by Fotomuseum Winterthur introducing the writer Virginia Woolf and film-maker Sally Potter. 

The works – some of them conceived especially for the exhibition – challenge dominant power relations and structures as well as heteronormative ideas and the white male gaze. They examine the construction of identity and the representation of marginalised communities and alternative life plans. The works do not confine themselves to questions of gender; they are a celebration of creativity, openness, curiosity and the diversity of human existence. The exhibition thus plugs into current sociopolitical debates, while providing insight into a wide range of artistic approaches. 

The exhibition features works by Zackary Drucker, Lynn Hershman Leeson, Paul Mpagi Sepuya, Jamal Nxedlana, Elle Pérez, Walter Pfeiffer, Sally Potter, Viviane Sassen, Collier Schorr, Mickalene Thomas and Carmen Winant. 

A project by Aperture Foundation, New York.

Orlando is made possible, in part, with the support of Slobodan Randjelović and Jon Stryker. Aperture also thanks ROOT STUDIOS for supporting the production of Mickalene Thomas's work.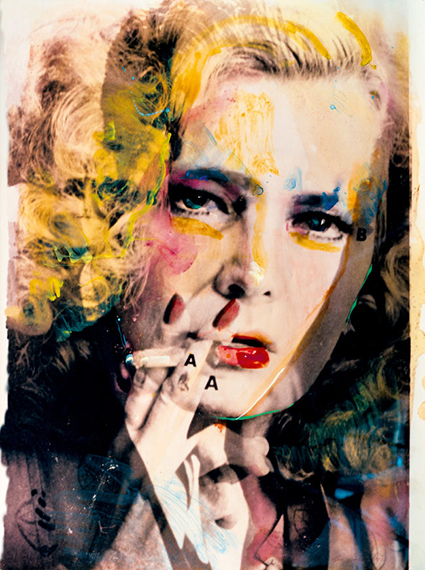 Der Roman Orlando aus dem Jahr 1928 erzählt die Geschichte eines jungen Adligen zur Zeit von Königin Elisabeth I., der ohne je zu altern über Jahrhunderte lang lebte und dabei auf mysteriöse Weise imstande war, das Geschlecht zu wechseln. Im Jahr 1992 entwickelte die Filmemacherin Sally Potter eine mittlerweile zum Klassiker gewordene Adaption des Buches mit der Schauspielerin Tilda Swinton in der Hauptrolle. «Ich sehe Orlando als eine Geschichte über das Leben eines Menschen, der danach strebt, sich vollständig von den Konstruktionen des Geschlechts oder sozialer Normen zu befreien», sagt Swinton über Woolfs Geschichte, die bis heute nicht nur auf sie eine grosse Anziehungskraft ausübt.

Für das Magazin Aperture entwickelte Swinton als Gastredakteurin und Kuratorin eine Ausgabe sowie eine begleitende Ausstellung und greift dabei die zentralen Themen des Romans auf: Geschlechterfluidität, die Idee eines grenzenlosen Bewusstseins und die Perspektive endlosen Lebens. Sie versammelt die Arbeiten elf Kunstschaffender – darunter etablierte zeitgenössische Positionen sowie zu entdeckende Fotograf_innen. Zusätzlich stellt die Ausstellung in einer vom Fotomuseum Winterthur entwickelten Einführung die Schriftstellerin Virginia Woolf und die Filmemacherin Sally Potter vor. 

Die zum Teil eigens für die Ausstellung konzipierten Werke stellen vorherrschende Machtverhältnisse und -strukturen sowie heteronormative Vorstellungen und den weissen männlichen Blick in Frage. Sie setzen sich mit der Konstruktion von Identität(en) sowie der Repräsentation marginalisierter Communitys und alternativer Lebensentwürfe auseinander. Die Arbeiten gehen dabei weit über Fragen des Geschlechts hinaus und feiern Kreativität, Offenheit, Neugier und die Vielfalt menschlicher Existenzen. Die Ausstellung knüpft somit an aktuelle gesellschaftspolitische Debatten an und gibt Einblick in unterschiedlichste künstlerische Herangehensweisen und Zugänge. 

Die Ausstellung zeigt die Arbeiten von Zackary Drucker, Lynn Hershman Leeson, Paul Mpagi Sepuya, Jamal Nxedlana, Elle Pérez, Walter Pfeiffer, Sally Potter, Viviane Sassen, Collier Schorr, Mickalene Thomas und Carmen Winant.

Ein Projekt der Aperture Foundation, New York.

Orlando wird u.a. durch die Unterstützung von Slobodan Randjelović und Jon Stryker ermöglicht. Aperture dankt zudem ROOT STUDIOS für die Unterstützung der Produktion von Mickalene Thomas' Werk.