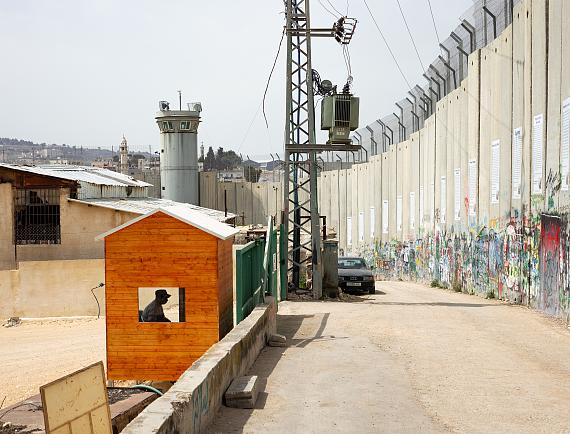 TALMID
Exhibition: – 4 Dec 2021

Kuckei + Kuckei
Linienstr. 107/108
10115 Berlin
+49 (0)30-8834354
info@kuckei-kuckei.de
www.kuckei-kuckei.de
Tue-Fri 11-18, Sat 11-17
Jörn Vanhöfen
"TALMID"

Exhibition: 29 October - 4 December 2021
Opening: Friday, 29 October, 6pm
As with his earlier series of works AFTERMATH and LOOP, Jörn Vanhöfen set off on a journey. In our current exhibition we are presenting selected photographs from TALMID, a work for which Jörn Vanhöfen followed the 1873 journals of a twenty-eight-year-old man on his travels through the Middle East.

In September 1873, Ignaz Goldziher started his five-month journey to the Middle East in Budapest. He was young, eloquent, inquisitive, daring and, as a devout Jew, educated in the scriptures of Judaism and Islam. The scholarly destinations of his trip were the libraries and cultural sites of Islam in Damascus and Cairo, as well as Jewish sites in Israel, Damascus, and Constantinople. He searched for historical scriptures, researched Islamic teachings and the Arabic language, and was the first non-Muslim granted permission to study at Al Azhar University in Cairo.

His personal journals from this trip reveal his joy and sadness, passion and curiosity, in addition to his aversions and arrogance; in other words, the multi-faceted portrait of a twenty-eight-year-old young man who is full of expectation and eagerly yearns to experience the world. With his life's work, Ignaz Goldziher is regarded as the founder of modern Islamic studies. He taught at various European universities and in 1905 was the first Jew to be appointed a lifetime position as professor in Budapest. November 13, 2021 will mark the 100th anniversary of Ignaz Goldziher's death.

Nearly 150 years later, Jörn Vanhöfen followed this very emotional journal and traveled to a region shaped by the Arab Spring, political-religious conflicts, and the aftermath of the war in Syria.

Once again, the results are images of beauty and horror, i.e. a continuation of his work from AFTERMATH (2011) and LOOP (2015), set this time within a cultural-historical context.

Parallel to the exhibition, an artist's book featuring fourty photographs from his travels and a text by Navid Kermani is being published in an edition of ten. A second book is also being released and will feature the original handwritten entries from Goldziher's journals and their transcriptions. Both books are giclee prints on Japanese Washi paper. Jörn Vanhöfen, born in Dinslaken in 1961, studied photography at the Folkwang School in Essen and at the HGB Leipzig, where he graduated as a Master Student in 1993. He worked previously as a commissioned photographer, curator, lecturer, and has dedicated himself exclusively to his own projects since 2000. Published books include: Aftermath, Hatje Cantz Verlag (2011); HeimatFront with Charles Simic, Verlag Thomas Reche (2013); LOOP, self-published (2015); and Herzwort and Kopfwort with Herta Müller, Verlag Thomas Reche (2016).
Jörn Vanhöfen
"TALMID"

Ausstellung: 29. Oktober bis 4. Dezember 2021
Eröffnung: Freitag, 29. Oktober, 18 Uhr
Wie schon bei seinen vergangenen Werkgruppen AFTERMATH und LOOP ist Jörn Vanhöfen auf Reisen gegangen. In unserer aktuellen Ausstellung zeigen wir Arbeiten aus seiner Serie TALMID. Für diese Arbeit ist Jörn Vanhöfen dem Tagebuch eines 28jährigen jungen Mannes aus dem Jahre 1873 in den Nahen Osten gefolgt.

Im September 1873 startete der 28jährige Ignaz Goldziher in Budapest seine fünfmonatige Reise in den Orient. Er war jung, sprachgewandt, wissbegierig, mutig und als gläubiger Jude gebildet in den Schriften des Judentums und des Islam. Die wissenschaftlichen Ziele seiner Reise waren die Bibliotheken und Kulturstätten des Islam in Damaskus und Kairo sowie die jüdischen Stätten in Israel, Damaskus und Konstantinopel. Er suchte nach historischen Schriften, erforschte die islamische Lehre und die arabische Sprache und war der erste Nichtmuslim, welchem die Erlaubnis erteilt wurde, an der Al Azhar Universität in Kairo zu studieren.

Sein persönliches Tagebuch von dieser Reise zeugt von Freude und Traurigkeit, Leidenschaft und Neugierde, sowie Ablehnung und Arroganz; also dem vielschichtigen Bild eines 28jährigen jungen Mannes, der sehnsüchtig und in voller Erwartung die Welt erlebt. Ignaz Goldziher gilt mit seinem Lebenswerk als Begründer der modernen Islamwissenschaft. Er lehrte an verschiedenen europäischen Universitäten und wurde 1905 als erster Jude zum Professor auf Lebenszeit in Budapest ernannt. Am 13. November 2021 jährt sich der Todestag von Ignaz Goldziher zum 100. Mal.

Fast 150 Jahre später folgte Jörn Vanhöfen diesem sehr emotionalen Tagebuch und bereiste eine Region, die geprägt ist durch den arabischen Frühling, die politisch-religiösen Konflikte, sowie die Auswirkungen des Krieges in Syrien.

Entstanden sind wieder Bilder von Schönheit und Schrecken, somit eine Fortführung seiner Arbeiten aus AFTERMATH, 2011, und LOOP, 2015, jedoch nun in einem kultur-historischen Zusammenhang.

Parallel zur Ausstellung erscheint ein Künstlerbuch in einer Auflage von 10 Exemplaren. Es beinhaltet 40 Photographien dieser Reisen und einen Text von Navid Kermani. Ein zweites Buch, ebenfalls in einer Auflage von 10, enthält die Originalhandschriften aus dem Tagebuch Goldziher's, sowie die Transkriptionen. Beide Bücher sind als Giclee Druck auf japanischem Washi Papier produziert.

Jörn Vanhöfen, geboren 1961 in Dinslaken, studierte Fotografie an der Folkwangschule Essen sowie an der HGB Leipzig, welche er mit dem Abschluss des Meisterschülers 1993 verließ. Er arbeitete als Auftragsfotograf, Kurator, Dozent und seit dem Jahr 2000 ausschließlich an eigenen Projekten. Erschienene Bücher: Aftermath im Hatje Cantz Verlag (2011), HeimatFront mit Charles Simic im Verlag Thomas Reche (2013), LOOP im Eigenverlag (2015) sowie Herzwort und Kopfwort mit Herta Müller im Verlag Thomas Reche (2016).