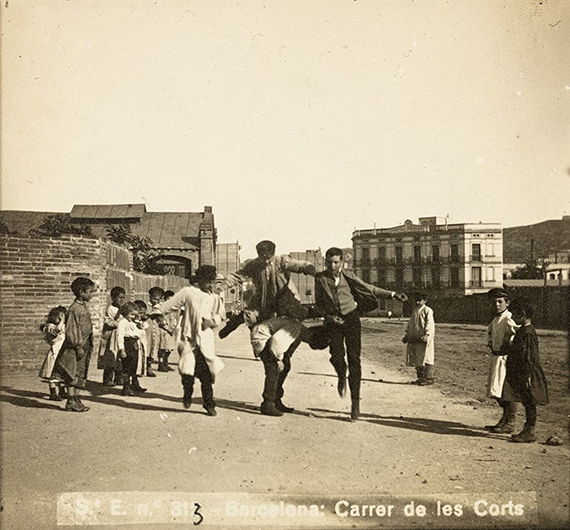 The eyes of Barcelona
Exhibition: – 15 May 2022

KBr Fundación MAPFRE Photography Centre
Avenida del Litoral 30
08005 Barcelona
+34 93-2 71 31 80
infokbr@fundacionmapfre.org
kbr.fundacionmapfre.org
Tue-Sun 11-19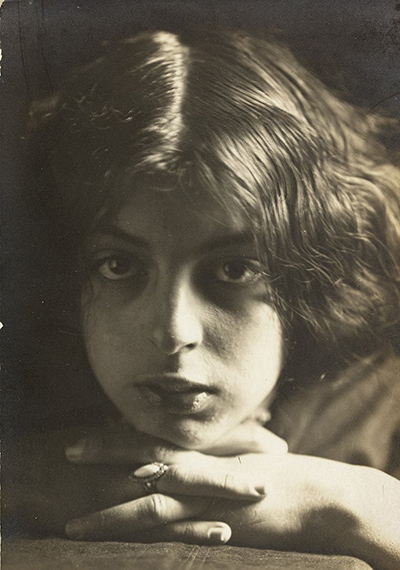 Barcelona in transformation

The core of the exhibition features Mas's photographs of Barcelona. His camera captured the architectural, social and cultural changes of the city in images that interweave a documentary record with the aesthetic lines of contemporary European artistic tendencies. a Barcelona of contrasts, stratified between the barraca shacks in the suburbs and the mansions of the Eixample, between the luxurious cafés in the center for the pleasure of the bourgeoisie and the shantytowns built by beggars in Barceloneta, without forgetting the institutions that reflected the changes of the time, such as the modern schools or the women's training workshops.

In his work, the documentary is fused with an aesthetic construction in line with the production of other contemporary and subsequent authors such as Eugène Atget, Brassaï or the current of humanist photography.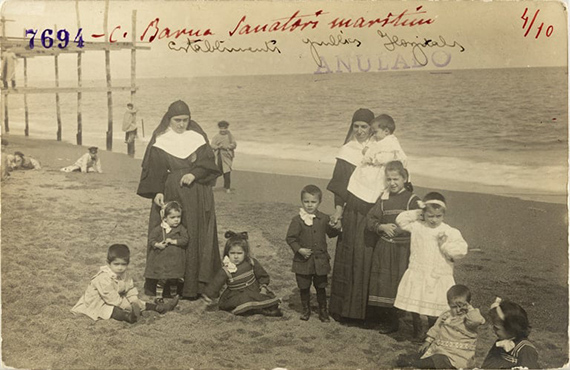 The Mas Archive Set up by Adolf Mas in 1900 with the aim of inventorying the iconographic repertoire of Catalonia and, later on, the whole of Spain, this is the most important photographic archive in Europe on Spanish heritage. A monumental work developed over a period of more than thirty years in which an avant-garde idea, born out of a commercial interest, materialised without losing sight of the importance of documenting and disseminating a shared cultural heritage. After the Spanish Civil War, the Mas Archive (Archivo Mas) was acquired by Teresa Amatller in 1941 and is now part of the holdings of the Institut Amatller d'Art Hispànic.

"The photographs of Adolf Mas portray a Barcelona in the midst of transformation, from a sociocultural, artistic, political and urbanistic perspective. Knowledge of his photographic legacy is key to being able to correctly interpret certain dynamics linked to the city of Barcelona at the beginning of the 20th century." - Carmen Perrotta, curator of the exhibition