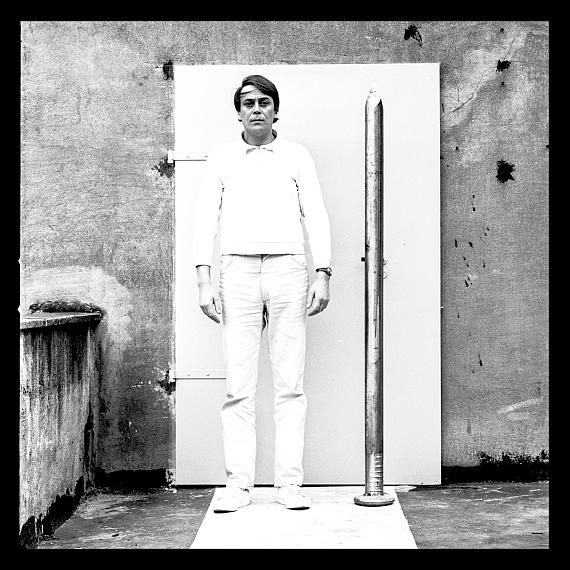 Lothar Wolleh Raum 5
Im Focus – Günther Uecker
Exhibition: – 17 Sep 2022
Lothar Wolleh Estate
Linienstr. 83a
10119 Berlin
+49 (0)30-28873848‬
oliverwolleh@web.de
www.lothar-wolleh.com
Wed-Fri 15-18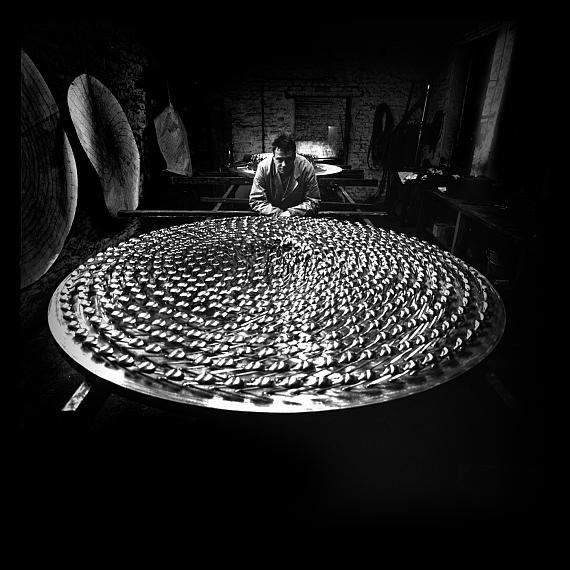 Lothar Wolleh Raum 5:
Im Focus - Günther Uecker

Exhibition: 28 January – 17 September 2022
Lothar Wolleh (1930-1979) and Günther Uecker (1930) met in Düsseldorf in the mid-1960s. Early on, their friendship developed into an intensive artistic exchange. Photographer Wolleh portrayed Günther Uecker several dozen times, and documented some of his performances. Moreover, their multiform collaborative projects are of special significance.

This exhibition is a tribute to friendship and creative exchange. On display are Lothar Wolleh's photography, both portraits and object-photography, and a jointly conceived artist's book, dubbed "Das Nagelbuch" (1970-71).

Centrepiece of the presentation is the monumental "Homage a Leonardo". An intervention by Günther Uecker from 1973 – with his signature material, the nail – based on a portrait by Lothar Wolleh. "Im Focus – Günther Uecker" bears witness to a true fusion of media and artistic views.

The photographs of the edition are available in the Lothar Wolleh Raum.

Lothar Wolleh Room is dedicated to the work of the photographer Lothar Wolleh.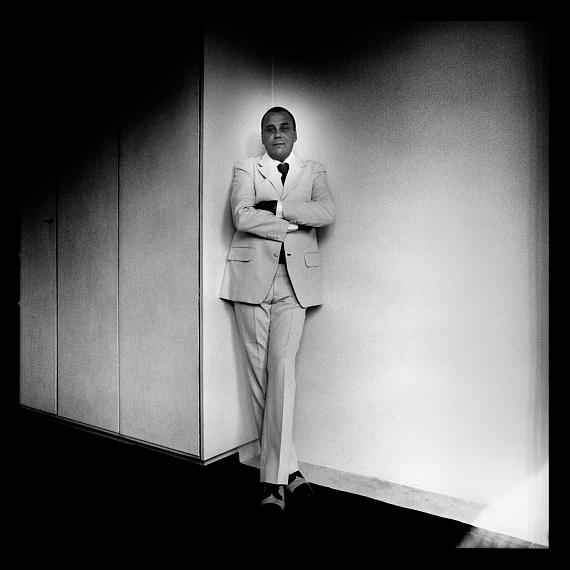 Lothar Wolleh Raum 5:
Im Focus – Günther Uecker

Ausstellung: 28. Januar bis 17. September 2022
Lothar Wolleh (1930–1979) und Günther Uecker (1930) lernten sich Mitte der 1960er Jahre in Düsseldorf kennen. Aus der Freundschaft entwickelte sich schon früh ein intensiver künstlerischer Austausch. Der Fotograf Wolleh hat Günther Uecker mehrere dutzend Mal porträtiert und einige seiner Auftritte dokumentiert. Darüber hinaus kommt ihren vielgestaltigen Kooperationsprojekten eine besondere Bedeutung zu.

Die Ausstellung ist eine Hommage an Freundschaft und kreativen Austausch. Gezeigt werden Lothar Wollehs Fotografien, sowohl Porträts als auch Objektfotografien, und ein gemeinsam konzipiertes Künstlerbuch mit dem Titel "Das Nagelbuch" (1970–'71). Herzstück der Präsentation ist eine monumentale Intervention "Homage a Leonardo" von Günther Uecker aus dem Jahr 1973 – mit seinem charakteristischen Material, dem Nagel – nach einem Porträt von Lothar Wolleh. "Im Focus – Günther Uecker" zeugt von einer wahren Verschmelzung von Medien und künstlerischen Ansichten.

Die Fotografien der Edition sind im Lothar Wolleh Raum erhältlich.

Der Lothar Wolleh Raum ist dem Werk des Fotografen Lothar Wolleh gewidmet.