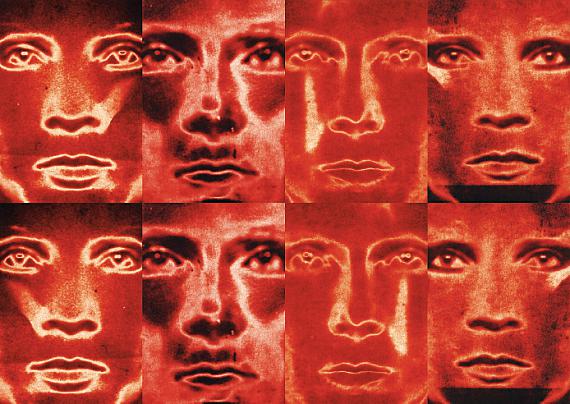 EUROPEAN TRAILS
Exhibition: – 18 Sep 2022

H2 - Zentrum für Gegenwartskunst im Glaspalast
Beim Glaspalast 1
86153 Augsburg
+49 (0)821-324 4155
h2-zentrumfuergegenwartskunst@augsburg.de
www.h2-glaspalast.de
Tue-Sun 10-17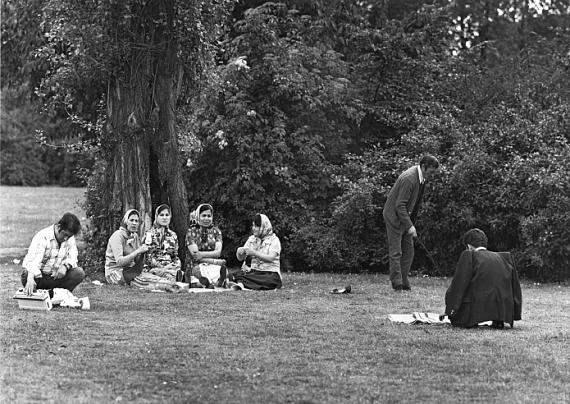 "EUROPEAN TRAILS"

Letizia Battaglia, Johanna Diehl, Kathrin Ganser, Andrea Geyer, Candida Höfer, Magdalena Jetelová, Anastasia Khoroshilova, Herlinde Koelbl, Youqine Lefèvre, Tina Modotti, Loredana Nemes, Beate Passow, Leta Peer, Joanna Piotrowska, Katharina Sieverding

Exhibition: 9 March – 18 September 2022
"EUROPEAN TRAILS" presents European woman photographers as well as woman artists working with photography. Essentially, the exhibition is concerned with questions of origin, memory and identity. The own personal history and its transfer and artistic transcending into current social and political situations become a mirror of a general discussion about conditions of living and the balance of power between individuals as well as in society as a whole. With strong photographic images and installations, the exhibition presents works of outstanding contemporary women artists, whose conceptions are significant contributions to a contemporary debate in and about Europe.

The conception of the exhibition, as well as the selection of the works, took place long before the outbreak of the Russian war against Ukraine on 24th February 2022, which caused new, dramatic developments and movements of escape in Europe. It was not predictable that we are now forced to experience the exhibition's context against such a background.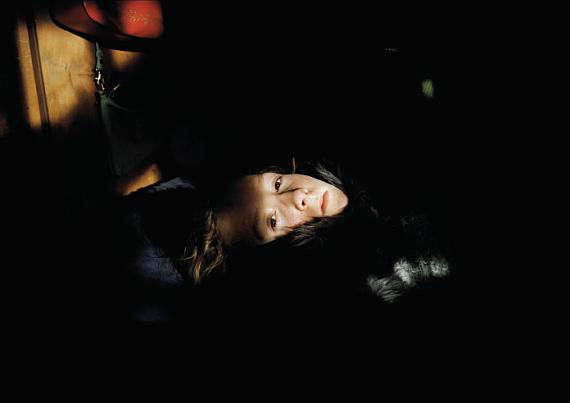 "EUROPEAN TRAILS"

Letizia Battaglia, Johanna Diehl, Kathrin Ganser, Andrea Geyer, Candida Höfer, Magdalena Jetelová, Anastasia Khoroshilova, Herlinde Koelbl, Youqine Lefèvre, Tina Modotti, Loredana Nemes, Beate Passow, Leta Peer, Joanna Piotrowska, Katharina Sieverding

Ausstellung: 9. März bis 18. September 2022
"EUROPEAN TRAILS" ist eine Ausstellung europäischer Fotografinnen und Künstlerinnen, die mit Fotografie arbeiten. Dabei geht es zentral um Fragen von Herkunft, Erinnerung und Identität. Die persönliche eigene Geschichte und deren Überlagerung und künstlerische Transzendierung in die jeweils aktuellen sozialen und politischen Zustände werden zum Spiegel einer wesentlichen Auseinandersetzung mit Lebensbedingungen und Machtverhältnissen zwischen Individuen, wie im gesellschaftlichen Bereich insgesamt. In starken fotografischen Bildern und installativen Arbeiten stellt die Ausstellung, kuratiert von Thomas Elsen, Werke herausragender zeitgenössischer Künstlerinnen vor, deren Konzeptionen maßgebliche Beiträge einer in und über Europa sich vollziehenden Debatte der Gegenwart darstellen.

Die Konzeption der Ausstellung und Auswahl aller Arbeiten erfolgte lange vor dem Beginn des russischen Krieges gegen die Ukraine am 24. Februar 2022, welcher neue, dramatische Entwicklungen und Fluchtbewegungen in Europa in Gang gesetzt hat. Dass der Ausstellungszusammenhang nun auch vor diesem Horizont erfahren wird, war nicht vorherzusehen.