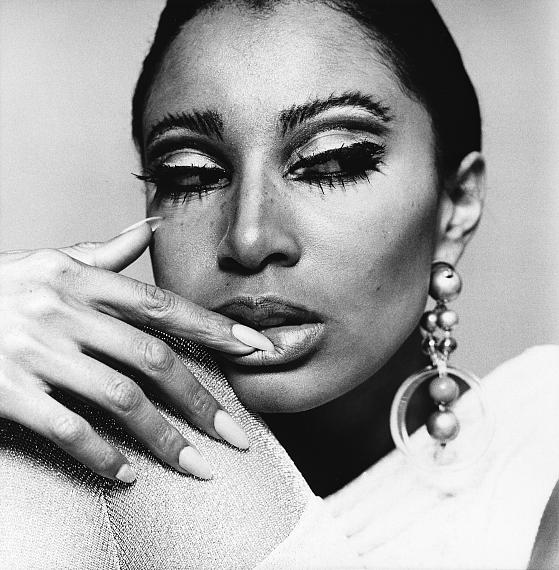 CHARLOTTE MARCH PHOTOGRAPHER
8th Triennal of Photography Hamburg 2022
Exhibition: – 4 Sep 2022
Sammlung Falckenberg / Deichtorhallen
Wilstorfer Str. 71
21073 Hamburg
Sat+Sun 12-17
Sammlung Falckenberg
Wilstorfer Str. 71
21073 Hamburg
+49 (0)40-32506762
besuch@sammlung-falckenberg.de
www.sammlung-falckenberg.de
Sat+Sun 12-17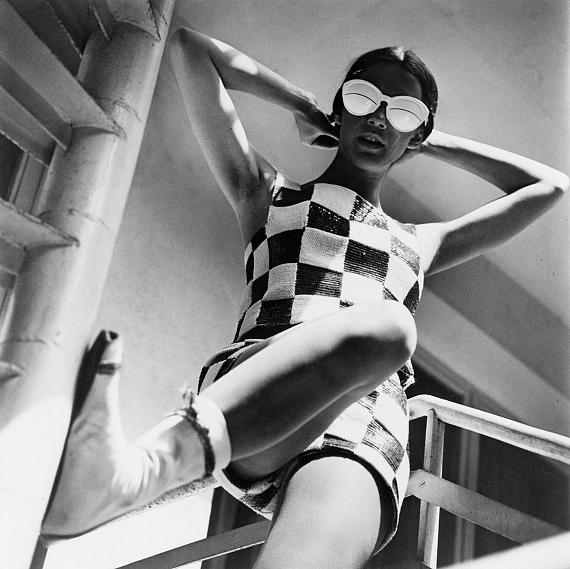 CHARLOTTE MARCH
PHOTOGRAPHER

Exhibition: 20 May – 4 September 2022

8th Triennal of Photography Hamburg 2022
The major retrospective on Charlotte March (1929–2005) at the Falckenberg Collection focuses on the previously little-known works of this photographer from Hamburg, who is renowned for her fashion and advertising photos. Charlotte March's estate, which belongs to the Falckenberg Collection, forms the basis for a rediscovery of this photographer, who worked for magazines such as Brigitte, Stern, Elle, Vogue Italia, Vanity Fair, Harper's Bazaar, and Twen. Her 1977 book Mann, oh Mann: Ein Vorschlag zur Emanzipation des attraktiven Mannes was widely discussed, since it was the first to explicitly show a female view of the male body.

With some 300 works, the exhibition offers an overview of all the artist's creative phases, from her early documentary photographs in Hamburg in the 1950s to photographs from her visits to the island of Ischia, which was still untouched by mass tourism at the time, to later international fashion and advertising commissions.

March's largely unknown early photographic work from the 1950s builds on the "humanistic photography" of that time and represents an important yet little-known contribution to the cultural memory of the city of Hamburg. Her highly sensitive view of the fringes of society in post-war Hamburg led her to marginalized, completely unglamorous places in this city in transition. March offers a glimpse behind the scenes and shows the daily life of candy makers, retailers, and life on the Reeperbahn. In later commissioned works, March's gaze points to an emancipatory attitude and a feeling of freedom and social upheaval. Charlotte March wanted her models to look different than was customary at the time. She communicated through photography with her models, whose modern, independent attitude toward life she shared, open to what everyday life or fate gave her at the time she took the photograph. She showed women smoking in front of the camera or advertising beer. She propagated a modern image of women and was revolutionary and style-defining, also because she was one of the first photographers in Germany to work with black models as a matter of course.

After the death of Charlotte March's partner, the Hamburg artist and actor Balduin Baas, Harald Falckenberg took over her estate in 2006 and ensured that her work could be archived and researched. The Charlotte March estate comprises some 30,000 photographs and is currently housed at the Falckenberg Collection.

The exhibition at the Falckenberg Collection was curated as part of the 8th Triennial of Photography in Hamburg in 2022. The retrospective will be accompanied by a selection of photographs from the Falckenberg Collection, including works by Larry Clark, Philip-Lorca diCorcia, William Eggleston, Fergus Greer, Irving Penn, and Nan Goldin.

Curated by Goesta Diercks and Dirk Luckow in cooperation with Manju Sawhney.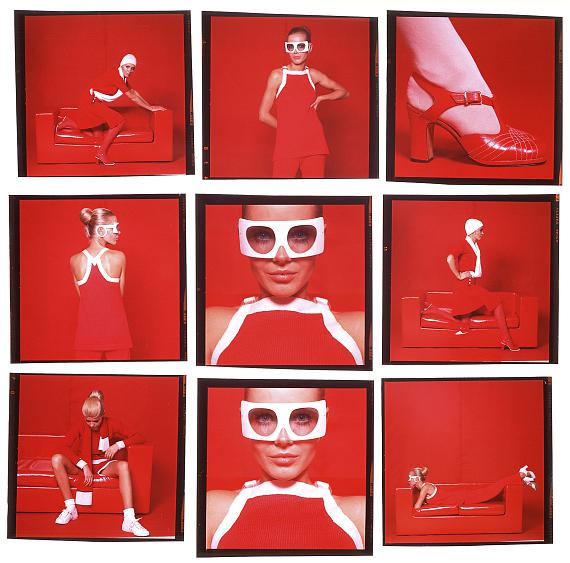 CHARLOTTE MARCH
FOTOGRAFIN

Ausstellung: 20. Mai bis 4. September 2022

Eine Ausstellung im Rahmen der 8. Triennale der Photographie
Die groß angelegte Werkschau über Charlotte March (1929–2005) in der Sammlung Falckenberg legt den Fokus auf die bisher wenig bekannten Arbeiten der für ihre Mode- und Werbeaufnahmen anerkannten Hamburger Fotografin. Der zur Sammlung Falckenberg gehörende Nachlass Charlotte Marchs bildet die Grundlage für eine Neuentdeckung der Fotografin, die für Magazine wie Brigitte, Stern, Elle, Vogue Italia, Vanity Fair, Harper's Bazaar und twen gearbeitet hat. Das 1977 veröffentlichte Buch Mann, oh Mann – Ein Vorschlag zur Emanzipation des attraktiven Mannes wurde breit diskutiert, zeigte es doch erstmalig explizit eine weibliche Sicht auf den männlichen Körper.

Die Ausstellung zeigt mit rund 300 Werken einen Querschnitt durch alle Schaffensphasen der Künstlerin, von ihren frühen dokumentarischen Fotografien im Hamburg der 1950er-Jahre über Aufnahmen von ihren Aufenthalten auf der damals vom Massentourismus noch unberührten Insel Ischia bis hin zu den späteren internationalen Mode- und Werbeaufträgen.

Das weitgehend unbekannte fotografische Frühwerk Marchs aus den 1950er-Jahren knüpft an die 'humanistische Fotografie' jener Zeit an und bildet einen wichtigen, bisher wenig beachteten Beitrag zum kulturellen Gedächtnis der Stadt Hamburg. Ihr hochsensibler Blick auch auf die Ränder der Gesellschaft im Nachkriegs-Hamburg führt sie an marginalisierte, gänzlich unglamouröse Orte der sich im Wandel befindenden Stadt. March lässt uns hinter die Kulissen blicken, zeigt den Alltag von Bonbon-Machern, Händler*innen wie auch das Leben auf der Reeperbahn.

In späteren Auftragsarbeiten verweist Marchs Blick auf eine emanzipatorische Haltung sowie ein Lebensgefühl der Freiheit und des gesellschaftlichen Aufbruchs. Charlotte March wollte ihre Modelle anders aussehen lassen als damals üblich. Die Fotografin kommunizierte über das Fotografieren mit ihren Modellen, deren modernes, ungebundenes Lebensgefühl sie teilte – mit einem offenen Blick für das, was der Alltag oder auch der Zufall ihr bei der Aufnahme zuspielte. Sie zeigte Frauen, die vor der Kamera rauchten oder Werbung für Bier machten. Sie propagierte ein modernes Frauenbild, war revolutionär und stilbildend, auch weil sie als eine der ersten Fotograf*innen in Deutschland wie selbstverständlich mit Schwarzen Models zusammenarbeitete.

Nach dem Tod des Lebensgefährten Charlotte Marchs, dem Hamburger Künstler und Schauspieler Balduin Baas, übernahm Harald Falckenberg 2006 den Nachlass der Fotografin und sorgte für die Archivierung und Aufarbeitung des Werkes. Der Nachlass Charlotte March umfasst ca. 30.000 Aufnahmen und wird heute in der Sammlung Falckenberg verwahrt.

Die Ausstellung in der Sammlung Falckenberg wurde von Goesta Diercks und Dirk Luckow in enger Zusammenarbeit mit Manju Sawhney, Fotografin und langjährige Assistentin Marchs sowie Archivarin des Nachlasses, im Rahmen der 8. Triennale der Photographie Hamburg 2022 kuratiert. Die Werkschau wird von einer Auswahl fotografischer Positionen aus der Sammlung Falckenberg begleitet – darunter Werke von Larry Clark, Philip-Lorca diCorcia, William Eggleston, Fergus Greer, Irving Penn und Nan Goldin.

Zur Ausstellung erscheint ein Katalog im Hatje Cantz Verlag, Berlin, Hrsg. Goesta Diercks, Dirk Luckow, Manju Sawhney und Harald Falckenberg, Nachlass Charlotte March mit Texten von Nadine Barth, Harald Falckenberg, Hans-Michael Koetzle, Charlotte March, Ulrich Rüter und Manju Sawhney sowie einem Vorwort von Dirk Luckow. 184 S., ca. 190 schwarz-weiße und farbige Abb., Deutsch/Englisch, Hardcover, 24,5 x 34 cm. Preis 39 Euro.