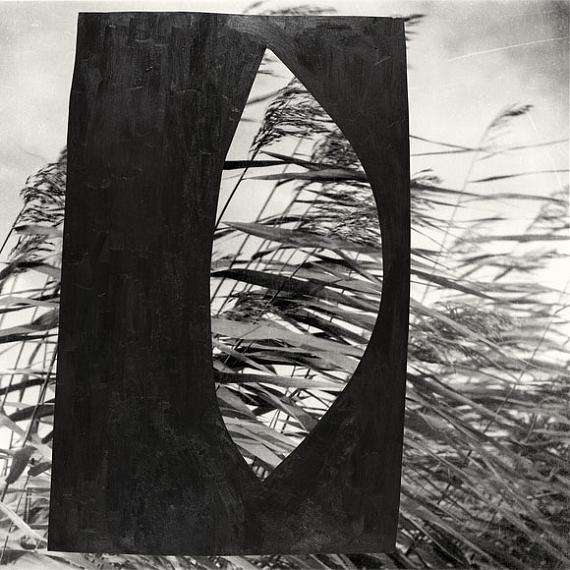 Collages / Collagen
Exhibition: – 27 Aug 2022

Galerie Springer Berlin
Fasanenstr. 13
10623 Berlin
+49 (0)30-3157220
office@galeriespringer.de
www.galeriespringer.de
Tue-Fri 12-18, Sa 12-15 +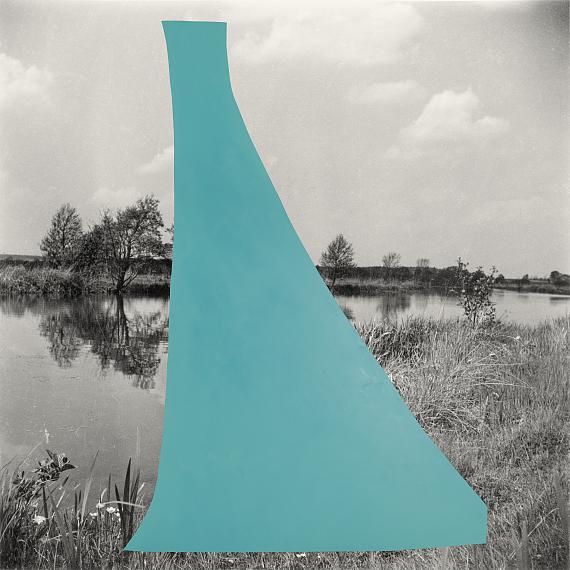 Peter Klare
"Collages"

Exhibition: 24 May - 27 August 2022
Opening: Saturday, 21 May, 1 - 6 pm
Every picture inevitably asks - apart from everything visible - about the author's position. After all, at the moment of viewing the picture, you find yourself in exactly this spot.

In the double exhibition with Peter Klare and Jens Liebchen, both artists are fundamentally concerned with their own standpoint in relation to the photographic motif. While Jens Liebchen's pictures are created as "drive-by-shootings" on a year-long drive through Los Angeles, Peter Klare pushes himself with his collages directly in front of the camera lens into pictures from a distant past.

Hard-edged lines, overlapping images, positive and negative forms and the unexpected complementation. The monochrome color field on the found footage creates new pictorial spaces. Barriers are piled up and overcome at the same time. While the colored forms make the existing images partially unrecognizable, curiosity is aroused in the viewer.

In his new collages, Peter Klare inserts works from the Shapes series into landscape photographs taken from private family albums. In this way, the compositions become mental places of longing of the artist and, in tracing his own identity, as well describe the origin. Like on a chessboard, opposing assertions collide, press against and complement each other. Together they form the new image.

Peter Klare was born in Jena, Germany, in 1969. He studied painting in Montevideo, Uruguay, at the Academy of Fine Arts in Munich and at the University of California in Los Angeles. In 2020, he was awarded the prestigious Pollock-Krasner Foundation Grant. His work receives international recognition and has been shown at the Sprengel Museum in Hanover, Deitch Projects in New York, and the Armand Hammer Museum in Los Angeles, among others. Peter Klare lives and works in Berlin.

To accompany the exhibition, the artist's book COLLAGEs will be published in a limited edition of 200 copies.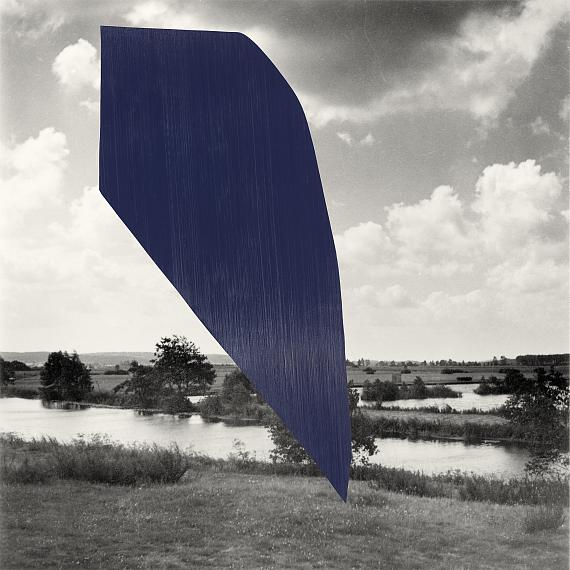 Peter Klare
"Collagen"

Ausstellung: 24. Mai bis 27. August 2022
Eröffnung: Samstag, 21. Mai, 13 – 18 Uhr
Jedes Bild fragt - neben allem Sichtbaren - unweigerlich nach dem Standpunkt des Autors oder der Autorin. Schließlich befindet man sich im Moment des Bildbetrachtens an genau dieser Position. In unserer Doppelausstellung mit Peter Klare und Jens Liebchen geht es bei beiden Künstlern elementar um den eigenen Standpunkt im Verhältnis zum photographischen Motiv. Während Jens Liebchens Bilder als "drive-by-shootings" auf einer jahrelangen Fahrt durch Los Angeles entstehen, drängt sich Peter Klare mit seinen Collagen direkt vor die Linse hinein in eine Bilderwelt aus weiter Vergangenheit.

Scharfkantige Linien, Bildüberlagerungen, Positiv- und Negativformen und die unerwartete Komplementierung. Das monochrome Farbfeld auf dem Found Footage erzeugt neue Bildräume, die Barrieren schaffen und zugleich überwinden. Durch kolorierte Formen werden bestehende Bilder in Teilen unkenntlich gemacht und wecken indes eine Neugierde in der Bildbetrachtung.

Peter Klare fügt in seine neuen Collagen Arbeiten der Werkgruppe Shapes in Landschaftsfotografien ein, die aus dem privaten Familienalbum stammen. So werden die Kompositionen zu gedanklichen Sehnsuchtsorten des Künstlers und beschreiben auf der Spur der eigenen Identität ebenso die Herkunft. Wie auf einem Schachbrett prallen gegensätzliche Behauptungen aufeinander, sie bedrängen sich, ergänzen sich und formen im Zusammenspiel das neue Bild.

Peter Klare wurde 1969 in Jena geboren. Er studierte Malerei in Montevideo, Uruguay, an der Akademie der Bildenden Künste in München und an der University of California in Los Angeles. 2020 erhielt er das renommierte Stipendium der Pollock-Krasner Foundation. Seine Arbeiten erhalten internationale Anerkennung und wurden u.a. im Sprengel Museum in Hannover, bei Deitch Projects in New York und im Armand Hammer Museum in Los Angeles gezeigt. Peter Klare lebt und arbeitet in Berlin.

Zur Ausstellung erscheint das Künstlerbuch COLLAGEs in limitierter Auflage von 200 Stück.