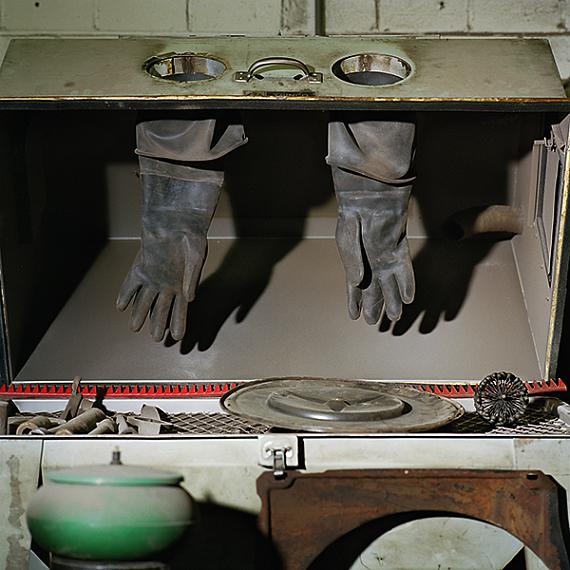 Garage Stills
Galerie Baudelaire [BE]
Fair Presentation: 15 Sep – 18 Sep 2022
Flughafen Tempelhof, Hangar 5-6
Tempelhofer Damm 45
12101 Berlin

Positions Berlin

Berlin
+49 (0)30-74073788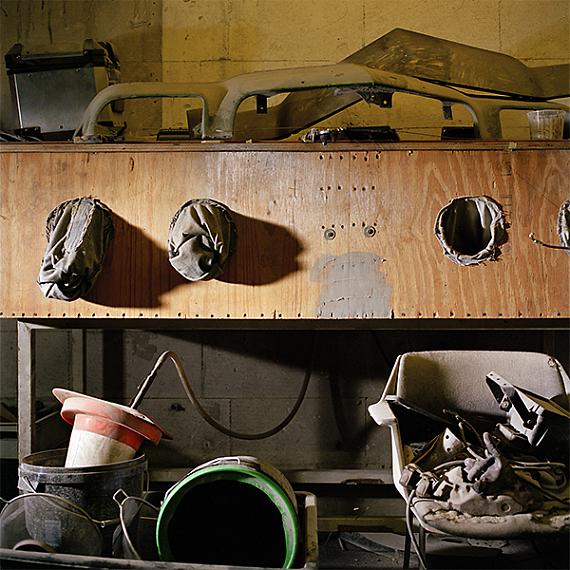 Jacquie Maria Wessels
"Garage Stills"

POSITIONS Berlin Art Fair 2022
Galerie Baudelaire, Booth A02

15 – 18 September, 2022
Opening: Thursday, 15 September, 6 – 9 pm
Friday/Saturday 2 – 8 pm
Sunday 10 am – 3 pm
For POSITIONS Berlin Art Fair 2022 Galerie Baudelaire [BE] is proud to present a solo exhibition with photography by the Dutch artist Jacquie Maria Wessels from her ongoing series Garage Stills. The ninth edition of the modern and contemporary art fair POSITIONS Berlin will take place from 15 to 18 September 2022 at Tempelhof Airport in Berlin, Germany.

For her Garage Stills project, Wessels is looking for traditional car repair garages all over the world. She is fascinated and intrigued by the shapes and colours of the mysterious, to her completely unknown objects she discovers in this wonderful universe. With the found attributes she creates painterly still lifes on the spot, which she captures with an analogue camera. The poetic Garage Stills with challenging colour formations and staging surprise and have an attractive beauty, but are a document of a disappearing world as well.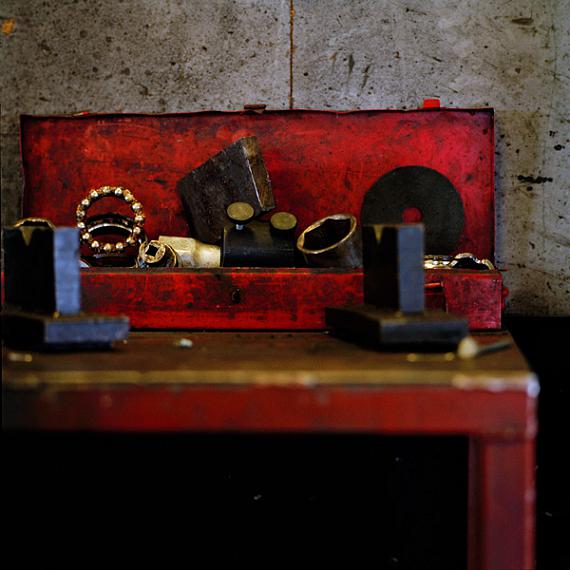 Jacquie Maria Wessels lives and works in Amsterdam, the Netherlands; she studied photography at the Gerrit Rietveld Academy and Social Psychology at the Vrije Universiteit, both in Amsterdam. Wessels has developed into an artist who is active in the field of autonomous and documentary photography and who likes to explore a topic for a longer period of time. Her subjects often serve as a framework for investigating the various social conditions and the environment of people.

Wessels' work is exhibited worldwide and is in the collection of various museums and private collections including the Rijksmuseum in Amsterdam (NL), Huis Marseille - Museum for Photography in Amsterdam (NL) and the Surinaams Museum in Paramaribo (SR). Wessels was invited to show work from the series Garage Stills at the Museum Het Valkhof in the Netherlands and at the Photography Festival Encontros da Imagem in Braga, Portugal. Recently the contemporary art museum PAN | Palazzo delle Arti in Naples (IT) showed the solo exhibition Garage Stills with fifty of her works.

Coming autumn 2022 a new book, published by the Belgian publisher Ludion, will be released featuring Wessels' series Garage Stills and Fringe Nature. Wessels' Memory Master Tree Installation (2021) is selected for the group exhibition Inside the outside: pioneers in lens-based media at the CODA Museum (NL) and is on show until the end of September 2022.

Galerie Baudelaire, a gallery for international contemporary art photography, shows photography with a pronounced evocative character. Photography that surprises, intrigues, irritates and touches. Photography in which fantasy, imagination and individuality take the lead, in the spirit of the art criticism of Charles Baudelaire.