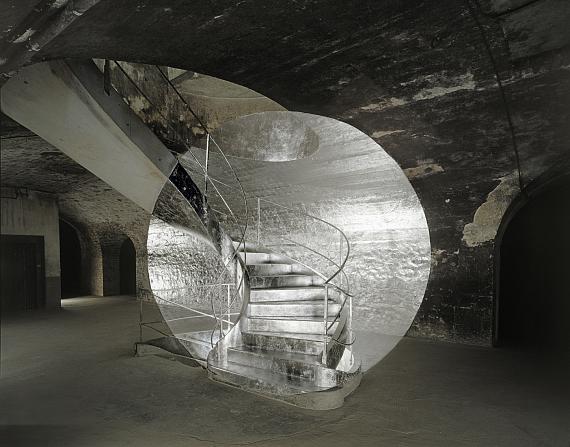 10 YEARS - ANNIVERSARY EXHIBITION
10 JAHRE - JUBILÄUMSAUSSTELLUNG
Exhibition: – 28 Jan 2023
Sat 17 Sep 14:00 - 18:00

Galerie Springer Berlin
Fasanenstr. 13
10623 Berlin
+49 (0)30-3157220
office@galeriespringer.de
www.galeriespringer.de
Tue-Fri 12-18, Sa 12-15 +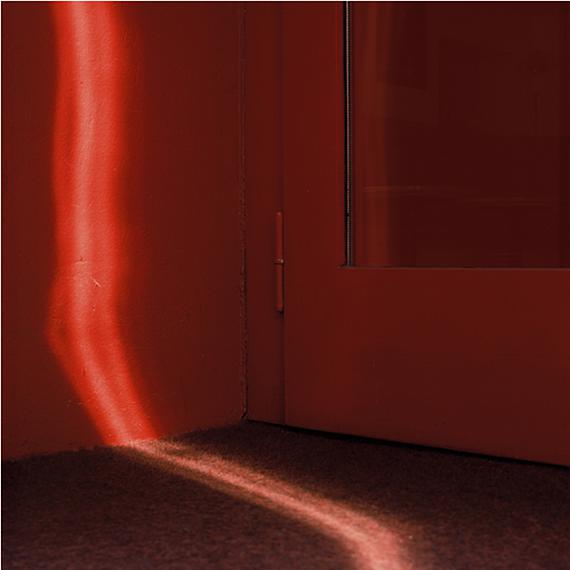 10 YEARS - ANNIVERSARY EXHIBITION

Exhibition: 20 September – 28 January 2023
Opening: Saturday, 17 September, 2 ‐ 6 pm
We are delighted to invite you to our group exhibition marking the 10th anniversary of Galerie Springer Berlin. When we opened the gallery in its current format 10 years ago, it was founded on Robert Springer's 20 years' experience of gallery work stemming from a long family tradition. The decision to run the gallery with Heide Springer resulted in a reorientation of the gallery programme towards photography. Over the past decade, we are proud to have made an international name for ourselves as a gallery in this diverse field. And alongside the necessary commercial focus, we have always placed great value on quality and curatorial concepts, and see our gallery work as a cultural task.

Luck has also played a role in our on-going work in this direction and we are grateful for it. For example, the area around our traditional location in Berlin-Charlottenburg has again developed into a much sought-after area for galleries. Important public and private institutions as well as photography galleries have since taken up residence close by, so that the area has become an attractive and recognised quarter for all interested parties.

Over the past ten years, we have succeeded in putting on exhibitions with world renowned photographers, including Edward Burtynsky who we represent exclusively in Germany, Evelyn Hofer, Ingar Krauss, Saul Leiter, Ute Mahler and Werner Mahler, Joel Meyerowitz, Loredana Nemes, Arnold Odermatt and Georges Rousse, and we have enjoyed a successful working relationship with the latter two artists for well over 20 years now.

We also present recognised European artists for the first time in Berlin: Catherine Gfeller and Aitor Ortiz. And of course our programme includes Berlin-based photographers, covering new approaches as well as new discoveries, such as Kathrin Linkersdorff who is now active internationally, Maria Jauregui Ponte, Anna Lehmann-Brauns, Lohner Carlson, Wiebke Elzel and Jana Müller, Winfried Muthesius, Ashkan Sahihi, Michael Schäfer and Sebastian Wells, and Jens Liebchen and Peter Klare whose new series were shown in our most recent exhibition.

In our anniversary exhibition, we are presenting a special selection of personal favourites, chosen gems and highlights from the previous decade, and premiering a few new works by our artists.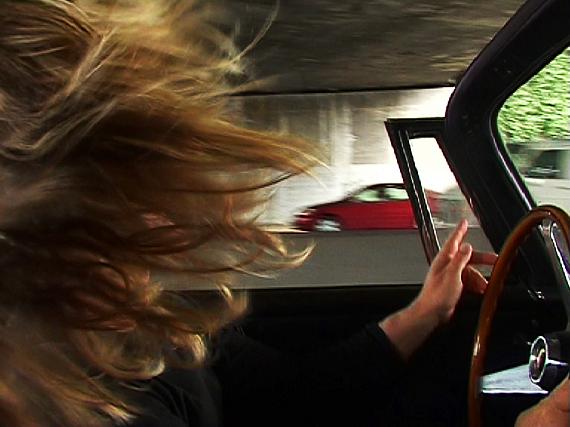 10 JAHRE - JUBILÄUMSAUSSTELLUNG

Ausstellung: 20. September bis 28. Januar 2023
Eröffnung: Samstag, 17. September, 14 – 18 Uhr
Wir freuen uns, anlässlich des zehnjährigen Jubiläums der Galerie Springer Berlin zu einer Gruppenausstellung einzuladen. Als wir die Galerie in der jetzigen Konstellation vor zehn Jahren gründeten, lag bereits viel Erfahrung, basierend auf langer Familientradition, hinter Robert Springers 20-jähriger Galerietätigkeit. Die Entscheidung, die Galerie gemeinsam mit Heide Springer zu führen, verlockte zu einer neuen Ausrichtung des Galerieprogramms auf die Fotografie. Wir sind stolz darauf, uns in der vergangenen Dekade einen internationalen Namen als Galerie in diesem vielfältigen Bereich gemacht zu haben. Dabei haben wir neben der nötigen kommerziellen Orientierung immer hohen Wert auf Qualität und kuratorische Konzepte gelegt und verstehen unsere Galerietätigkeit als kulturelle Aufgabe.

Zu der kontinuierlichen Arbeit auf diesem Weg gehörte auch Glück, wofür wir dankbar sind. So hat sich der Bereich um unseren traditionellen Standort in Berlin Charlottenburg seit einigen Jahren wieder zu einer bei Galerien sehr gefragten Gegend entwickelt. In unmittelbarer Nähe befinden sich inzwischen wichtige öffentliche und private Institutionen, sowie Galerien aus dem Bereich Fotografie, sodass der Ort für alle Interessierten zu einem attraktiven und anerkannten Pflaster geworden ist.

Es ist uns gelungen, in den vergangenen zehn Jahren Ausstellungen mit Fotografinnen und Fotografen von Weltruf zu zeigen, dazu gehören Edward Burtynsky, den wir exklusiv in Deutschland vertreten, Evelyn Hofer, Ingar Krauss, Saul Leiter, Ute Mahler und Werner Mahler, Joel Meyerowitz, Loredana Nemes, Arnold Odermatt und Georges Rousse, mit den beiden letzteren verbindet uns eine weit über 20-jährige erfolgreiche Geschichte der Zusammenarbeit.

Daneben präsentierten wir anerkannte europäische Künstlerinnen und Künstler erstmals in Berlin: Catherine Gfeller und Aitor Ortiz. Und natürlich umfasst unser Programm Berliner Fotografinnen und Fotografen, darunter junge Positionen sowie Neuentdeckungen, wie Kathrin Linkersdorff, die mittlerweile international tätig ist, Maria Jauregui Ponte, Anna Lehmann-Brauns, Lohner Carlson, Wiebke Elzel und Jana Müller, Winfried Muthesius, Ashkan Sahihi, Michael Schäfer, Sebastian Wells, sowie Jens Liebchen und Peter Klare, die wir in der letzten Ausstellung mit neuen Serien zeigten.

In unserer Jubiläumsausstellung präsentieren wir Ihnen eine besondere Auswahl unserer persönlichen Favoriten, ausgewählte Glanzstücke und Highlights der letzten Dekade sowie einige neue, noch nie gezeigte Werke unserer Künstlerinnen und Künstler.