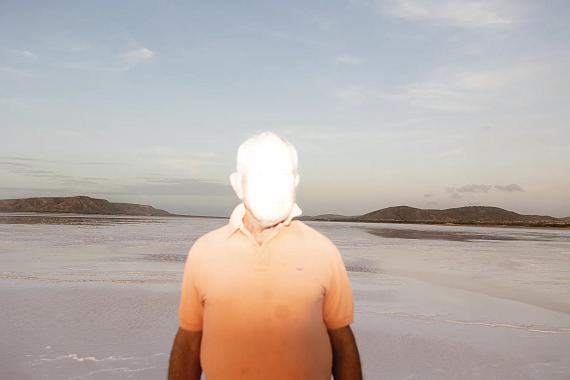 Venezuela, The Wells Run Dry
Carmignac Photojournalism Award 12th edition
Exhibition: 28 Oct – 22 Nov 2022
Réfectoire des Cordeliers

75006 Paris


Fondation Carmignac
24, place Vendôme
75001 Paris
+33 (0)1-70 92 34 65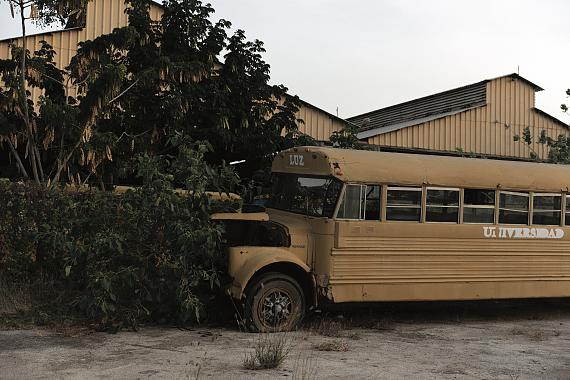 Fabiola Ferrero
"Venezuela, The Wells Run Dry"

Carmignac Photojournalism Award 12th edition — Venezuela

Exhibition: 28 October — 22 November, 2022

Indoor: Réfectoire des Cordeliers, 15 rue de l'École de Médecine, 75006 Paris
Outdoor: Port de Solférino, 75006 Paris

Monday – Sunday, 10am – 6pm
Free admission
The 12th edition of the Carmignac Photojournalism Award is dedicated to Venezuela and its hardships at the individual, social and ecological levels. Chaired by Quentin Bajac, Director of the Jeu de Paume, the jury met in November 2021 and awarded Fabiola Ferrero.

The exhibition Venezuela, The Wells Run Dry by Fabiola Ferrero, laureate of the 12th Carmignac Photojournalism Award, explores the disappearance of the Venezuelan middle class. A prosperous democracy in the 1960s and 1970s, the country is struggling to extricate itself from a deep economic crisis, marked by the plummeting price of oil, endemic corruption and hyperinflation. Seven consecutive years of economic collapse and political crisis have widened the inequality gap and destroyed the middle class.

The Venezuelan photographer set out to document years of wealth that now exist only in memory. She travelled to places that were once symbols of prosperity, looking for the remnants of a vanished economic success story. Her reportage took her across the country, photographing the disappearing oil and salt industries and the communities that depend on them, the looted and abandoned universities, and the last traces left behind by Venezuelans who decided to leave the country for a better future. Combining archival images, videos and photographs, Ferrero creates a visual capsule that documents the economic downturn in her country and the consequences for its people. She compares her project to trying to photograph a lake before it becomes a desert. "If there is a time to document and leave a trace of the memory of who we were, it is now."

Exhibition at Réfectoire des Cordeliers and Port de Solférino

This year, Fabiola Ferrero's reportage will be the subject of a double exhibition, part of PhotoSaintGermain festival. An indoor exhibition at the Réfectoire des Cordeliers will combine photographs, archives, texts and 360° videos. An outdoor exhibition will be held at the Port de Solférino, opposite the Musée d'Orsay, in partnership with the City of Paris.

Echoing this exhibition, in a desire to give a voice to those who make and think about photography and photojournalism today, the Fondation Carmignac and PhotoSaintGermain will also offer an associated program of talks and screenings at the Réfectoire des Cordeliers, bringing together photographers, curators, photo editors, collectives, and researchers, and turning the space into an effervescent hub of exchange.

Monograph

The exhibition is accompanied by a bilingual French-English catalogue, "Venezuela, The Wells Run Dry", with photographs and texts by Fabiola Ferrero and Milagros Socorro, Venezuelan journalist and writer. Co-published by Fondation Carmignac and Reliefs Editions, it will be released on 27 October, 2022.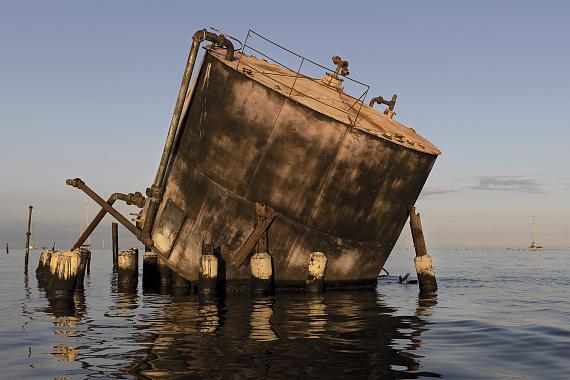 The Carmignac Photojournalism Award

In 2009, while media and photojournalism faced an unprecedented crisis, Edouard Carmignac created the Carmignac Photojournalism Award to support photographers in the field. Every year, it funds the production of an investigative photo reportage on human rights violations and geo-strategic issues in the world. The Fondation Carmignac provides the laureate with human and financial resources to carry out their project and produces both a monograph and a traveling exhibition, aiming to shed light on the crises and challenges which the contemporary world is facing.

Previous editions of the Carmignac Photojournalism Award have focused on: Gaza (Kai Wiedenhöfer); Pachtunistan (Massimo Berruti); Zimbabwe (Robin Hammond); Chechnya (Davide Monteleone); Iran (Newsha Tavakolian); Guyana (Christophe Gin); Libya (Narciso Contreras); Nepal (Lizzie Sadin); and the Arctic (Kadir van Lohuizen and Yuri Kozyrev); the Amazon (Tommaso Protti) and the Democratic Republic of Congo (Finbarr O'Reilly and the collective of photographers for the project "Congo in Conversation"). The 13th edition of the Award will focus on Ghana and the ecological and social challenges the country faces. The call for submissions is open until October 17, 2022.
More information: here

Fondation Carmignac

The Fondation Carmignac was founded in 2000 by Edouard Carmignac, a French entrepreneur, CEO and Chairman of asset management company Carmignac. Today, it is structured around three main pillars which developed one after the other. The Carmignac Collection, which has over 300 works of contemporary art, the Carmignac Photojournalism Award and the Villa Carmignac in Porquerolles which offers temporary exhibitions and a rich cultural programme in a 2000-square-meter art space set in a 15-hectare estate at the heart of a protected site.
More information: www.fondationcarmignac.com