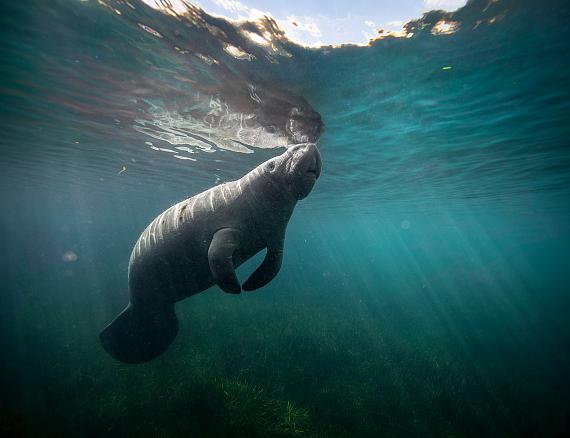 Histoires d'eau
Exhibition: – 5 Feb 2023
Fri 14 Oct 17:00

Musée du Bas-Saint-Laurent
300, rue Saint-Pierre
G5R 3V3 Rivière-du-Loup
(418)-862-7547
Tue-Sun 13-17, Thu 13-20

Isabelle Hayeur
"Histoires d'eau"

Exhibition: 14 October 2022 – 5 February 2023
Opening: 14 October, 5pm
The exhibition Histoires d'eau by Isabelle Hayeur brings together photographs and videos that explore various issues related to water. The theme of water, an essential element that sustains life on our planet, has run through the work of this artist from the very beginning.

Political and deeply poetic at the same time, the pieces taken from the Underworlds series draw attention to the degradation of bodies of water. The artist's uncommon perspective and the grand scale of her photographs take us to the heart of the matter. In Florida, Hayeur photographed manatees as she swam with them in the brackish waters around the city of Crystal River. These tranquil mammals of the tropics have practically no predators but they are threatened by human activity, particularly due to injuries from boat propellers.

The protection of water and aquatic ecosystems is one of the main environmental concerns of today's society. In the series Le Camp de la Rivière and Dépayser, Hayeur has photographed militants who are fighting for a healthier environment and a more equitable world. She dwells on the question of citizens' struggles while taking a critical look at human intervention that contributes to the alteration of landscapes and the deterioration of habitats.

Hayeur's recent work explores the drought and water crisis that have been plaguing the American West for the past twenty years. In California, she has photographed the Salton Sea, a heavily polluted landlocked body of water that is slowly dying. Her video Between Wind and Water looks at water management as it relates to the watering of the golf courses of the Palm Desert. Situated between hope and denunciation, Isabelle Hayeur's art practice is anchored in environmental, urban and social critique.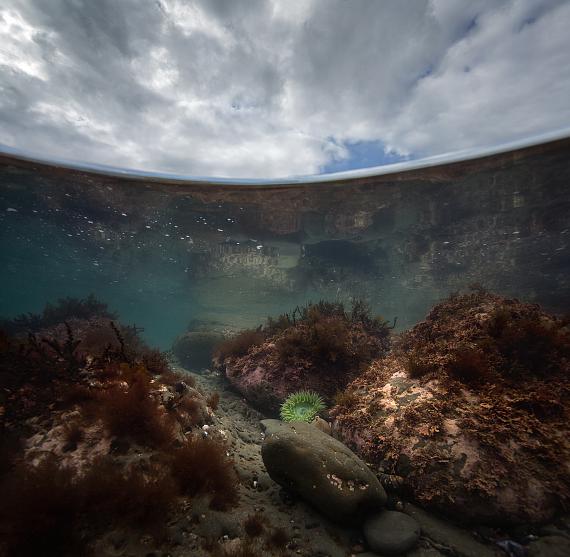 Isabelle Hayeur is known for her photographs and her experimental videos. Her work is situated within a critical approach to the environment, urban development and to social conditions. She is particularly interested in the feelings of alienation, uprooting and disenchantment. Since the late 1990s, she has been probing the territories she goes through to understand how our contemporary civilizations take over and fashion their environments. She is concerned about the evolution of places and communities in the neoliberal sociopolitical context we currently live in. She has exhibited at the National Gallery of Canada, Massachusetts Museum of Contemporary Arts, Bruce Silverstein Gallery, Neuer Berliner Kunstverein, Casino Luxembourg Forum d'art contemporain and at Les Rencontres internationales de la photographie à Arles. She was awarded The Hnatyshyn Foundation mid-career award in 2021 and The Duke and Duchess of York Prize in Photography in 2019.

More information: www.isabelle-hayeur.com