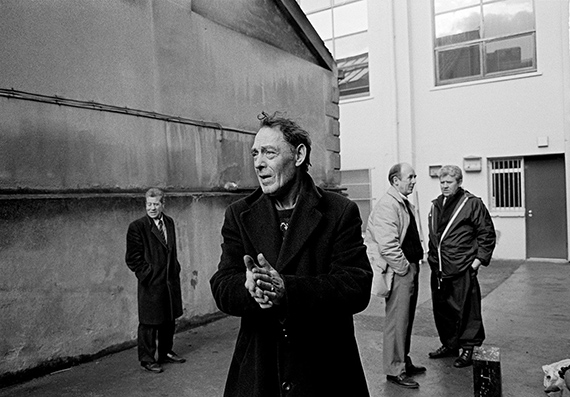 The Light of Day
A retrospective exhibition by a master of contemporary Irish photography
Exhibition: – 18 Feb 2023

PHOTO MUSEUM IRELAND
Meeting House Square
D02 X406 Dublin
+353 (0)1-6714654
info@galleryofphotography.ie
www.galleryofphotography.ie
Tue-Sat 11-17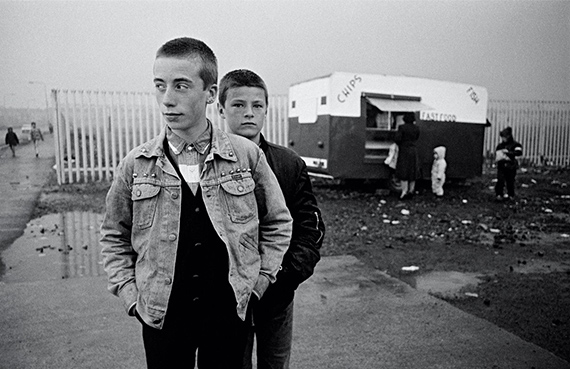 Photo Museum Ireland is delighted to present The Light of Day - the first retrospective exhibition of acclaimed Irish artist Tony O'Shea. A legendary figure in the context of Irish photography, O'Shea's work occupies a pivotal role in the history of documentary practice in Ireland. Curated and produced by Photo Museum Ireland, this retrospective exhibition brings together for the first time his seminal bodies of work - The Hill, Dubliners , Bird Men, Turkey Markets, Drag Hunts, Border Roads, Ways of the Cross, Italia 90 and Never Forget series together with his more personal images of his late father.

O'Shea combines the approach of a poetic European documentary tradition – an empathetic, if at times almost Beckettian sense of the absurd – with an anthropologist's eye for social realities. In these hard-hitting, eloquent pictures he has captured the many complexities of a country undergoing profound change, at the same time, securing for himself a key place in the canon of Irish photography.

"A retrospective book of his life's work to date, The Light of Day, is full of natural wonders and human struggles that surface from the borderlands during the Troubles and in the rituals and recreation of his city. Each image wants to be a short story."- The Irish Times, 2020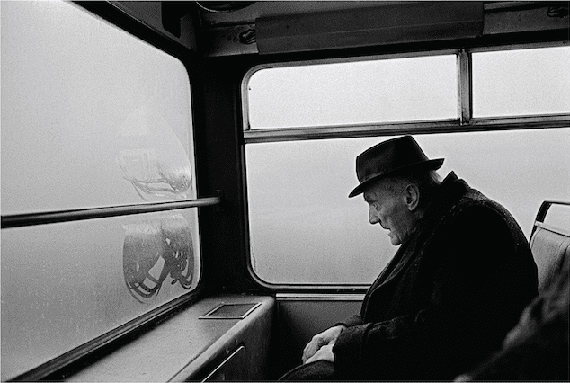 O'Shea's most enduring interest is in the myriad of small ways in which history is actually lived, as something that happens between people, at home, on the street, wherever they happen to be. As a subjective documentary photographer he is alive to the possibilities of the moment as it unfolds, its capacity to reveal a deeper truth about how people live.

The exhibition features a selection from O'Shea extensive practice which has been digitally archived by Photo Museum Ireland over the past 3 years. It includes the internationally acclaimed Dubliners series covers subjects including from sensitively observed street life images made in his adopted city; the acutely compassionate series Con P. O'Shea made in the last months of his own father's life, Never Forget extensive series on the north of Ireland, Border Roads documents days of actions by border communities to open border crossings, Good Fridays documenting the spectacle of Good Friday; Turkey Market , Italia 90 and Drag Hunts - the subject of his new book.

"Tony O'Shea is interested in the moment where the ritual and the casual face each other in the complex light that comes from Irish skies. He likes gatherings and public spaces. And he is watching for the second when, even if his subjects are performing, a guard has been let down, and the camera becomes an uneasy, tentative, hesitant window into the soul. He seeks images of individual loneliness and isolation, figures in a state of reverie and contemplation, or figures in a state of excitement." - Colm Tóibín

Born in 1947, Tony O'Shea was born in County Kerry. He studied English and Philosophy at University College Dublin and towards the end of the 1970s became increasingly interested in photography. By 1981 he had begun working full-time as a photographer with In Dublin magazine and later for the Sunday Business Post. His first book Dubliners, including a text by Colm Tóibín was published by Macdonald Illustrated in 1996. Tony has worked as an independent photographer for more than 40 years and has documented many key events in Ireland's social and political history. Beginning in 2017 Photo Museum Ireland undertook the work of digitising O'Shea's extensive archive. As a result of this, a major retrospective titled The Light of Day was co-published by RRB Books and Photo Museum Ireland in 2020.

Artist-in-Residence & National Photography Collection

In 2017 O'Shea began an artist residency in Photo Museum Ireland. During his residency, he worked closely with Digital Arts Manager Daniel Scully to digitise his entire archive containing thousands of negatives. The archiving of Tony O'Shea's extensive archive was undertaken as a pilot project for the new National Photography Collection initiative at Photo Museum Ireland. Established in January 2022, the National Photography Collection will become the most comprehensive repository of Irish photography. A further strand will support artists to digitise their archives in order to assemble a comprehensive legacy of their practice. Photo Museum Ireland is uniquely positioned to initiate this ambitious project. We are the only arts organisation in Ireland to offer artists fully serviced digital studio facilities including a professional film scanner – essential to ensure high-quality digitisation, as well as expert technical support. The collection will evolve alongside artist residency awards and publicly accessible archives for academics and researchers ensuring visibility for Irish artists nationally and internationally.

Background to the National Photography Collection at Photo Museum Ireland: Established by John Osman as Gallery of Photography in 1978, our organisation was the first space in Ireland dedicated to the art of photography. Since then photography has gone from strength to strength. Under the directorship of Christine Redmond, the gallery was at the forefront of the development of photography in Ireland, showcasing work by Irish and international photographers whose work reflected exciting new subjective photographic practices. In 1996 our move to our current building included the establishment of our artists' darkroom and digital studio facilities - an essential artists' support, unique in Ireland. As the organisation with the track record of working with artists in a sustained way to develop their practice, we think it is important that we build on our unique, specialist knowledge developed over 40 years to build the definitive archive of photography in Ireland.