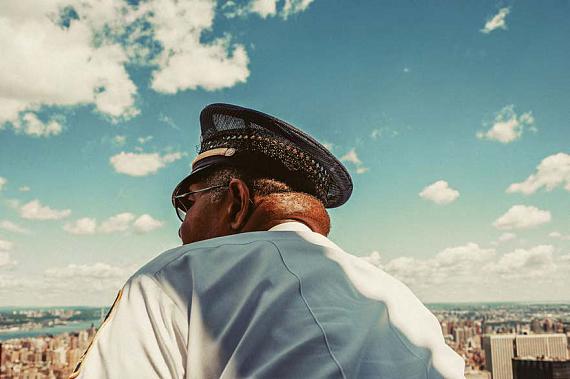 American Diorama – Streets (2011)
Saison 2022 – 2023: Kaleidoscope
Exhibition: – 9 Oct 2023
Sat 29 Oct 11:00
Clervaux - cité de l'image
Arcades II, montée de l'église
9710 Clervaux

CLERVAUX - CITÉ DE L'IMAGE
11, Grand-Rue
9710 Clervaux
+352-26 90 34 96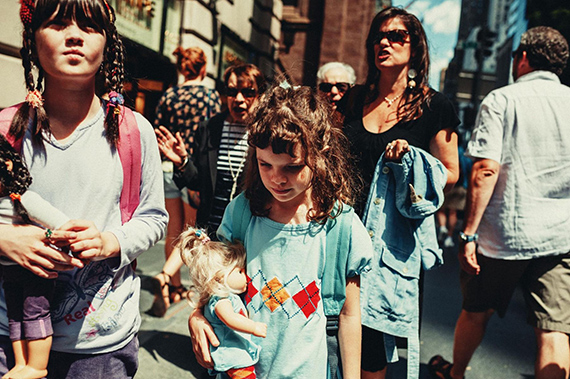 Saison 2022 – 2023: Kaleidoscope

Véronique Kolber: American Diorama – Streets (2011)

Opening: Saturday, 29 October 29, 11am
Guided tour of the exhibitions with the artists
(Start: Maison du Tourisme, 11, Grand-Rue)

Opening hours: Free access to the outdoor exhibitions, daily, all year
"I capture and collect with my 35 mm lens. Spontaneously, mainly unnoticed, driven by instinct. Not just people in the streets, but people in ordinary street situations. I return home. I forget. Months, maybe even years later, I go through my archive, rediscovering my pictures. Time is not relevant. Or maybe it is and how it blurs my memory helps my imagination to see the many stories that emerge from my photographs. The contrast between the Clervaux arcades and the world depicted in in my pictures accentuates the tension and fictional element essential to my photographic work."

Véronique Kolber (*1978, Luxembourg) studied Photography in Brussels and Visual arts in Strasbourg. Her work has been shown internationally in numerous exhibitions and revolves mainly around the themes of memory, reality & fiction.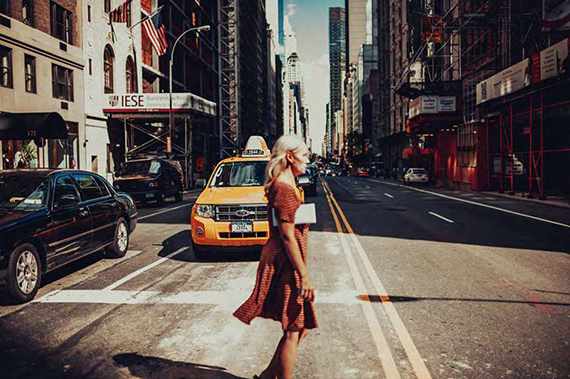 « Je saisis et je recueille. Spontanément, sans me faire remarquer, poussée par mon instinct et munie de mon objectif 35 mm, je m'approche. Pas seulement des gens dans la rue, mais aussi des gens dans les situations banales qui ont tendance à se produire dans la rue. Je rentre chez moi. J'oublie. Des mois, voire des années plus tard, je consulte mes archives et redécouvre mes photos. Le temps n'a pas d'importance. Ou peut-être que si : le flou qu'il crée dans ma mémoire aide mon imaginaire à voir toutes les histoires qui émergent de mes photos. Le contraste entre les arcades de Clervaux et le monde présenté dans mes photos, accentue la tension et la fiction, élémentaires dans mon travail photographique. »
Véronique Kolber (*1978, Luxembourg) a étudié la photographie à Bruxelles et les arts plastiques à Strasbourg. Son travail a été présenté dans de nombreuses expositions internationales et porte principalement sur les thèmes de la mémoire, de la réalité et de la fiction.

"Ich fotografiere und sammle mit meinem 35-mm-Objektiv. Spontan, nah am Geschehen und doch meistens unbemerkt, von meinem Instinkt geleitet. Nicht nur Menschen auf der Straße, sondern auch Menschen in banalen Situationen, die auf der Straße passieren können. Ich gehe nach Hause. Ich vergesse. Monate oder gar Jahre später gehe ich durch mein Archiv und entdecke meine Fotos wieder. Die Zeit spielt hierbei keine Rolle. Oder vielleicht doch: Sie verwischt meine Erinnerung und beflügelt meine Fantasie, sodass Geschichten sichtbar werden und aus den Fotografien entstehen. Der Kontrast zwischen den Arkaden in Clervaux und der Welt meiner Bilder verstärkt die Spannung und die Fiktion, die für meine fotografische Arbeit wesentlich sind."
Véronique Kolber (*1978, Luxemburg) hat Fotografie in Brüssel und Bildende Kunst in Straßburg studiert. Ihrer Arbeit wurde schon bei zahlreichen internationalen Ausstellungen gezeigt und dreht sich hauptsächlich um Themen wie Erinnerung, Realität und Fiktion.