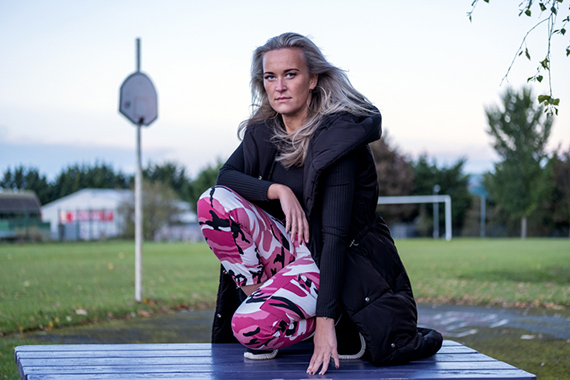 Through Our Eyes
Exhibition: – 30 Nov 2022
Thu 3 Nov 19:00

PHOTO MUSEUM IRELAND
Meeting House Square
D02 X406 Dublin
+353 (0)1-6714654
info@galleryofphotography.ie
www.galleryofphotography.ie
Tue-Sat 11-17
Through Our Eyes - Martin Beanz Warde
Artist-led Traveller Wellbeing Through Creativity project
Project launch and projection event, 7 pm on Thursday 3rd November 2022
Photo Museum Ireland is delighted to present Through Our Eyes - a new photography project led by artist Martin Beanz Warde. The project is being premiered at a special one-off outdoor projection screening event in Meeting House Square. An exhibition featuring selected photographs from the project is on show in Photo Museum Ireland's Artists' Project Space from 3rd–30th November 2022.

In collaboration with 9 participants from the Traveller Community – Winnie Ward, Patrick McDonagh, Chantelle Stokes, Emma Ward, Timmy Casey, Thomas Connors, Martin Ward, Helena Power and Emily Evans – Martin has made a series of photographs that respond to themes of identity and well-being. Martin's images go beyond stereotypical or nostalgic representations to present a contemporary portrait that celebrates Traveller individuality and reflects their pride in their culture.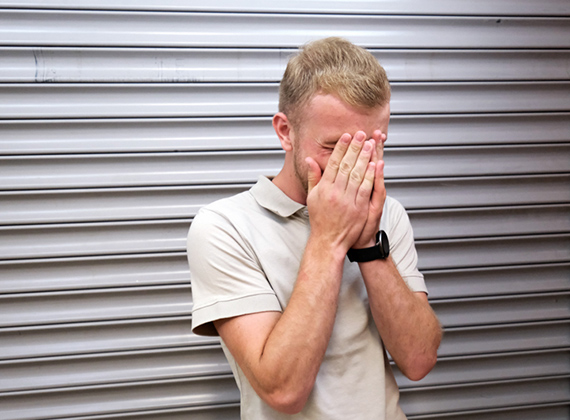 Through Our Eyes brings together Martin's formal portraits with photographs taken by the participants. The overall project combines diverse perspectives to give a unique insight into individual Traveller identities, allowing for complexity and nuance. It highlights the role of Travellers as diverse, creative individuals and addresses wider perspectives to raise awareness of Traveller culture as a valuable, dynamic and embedded part of life in contemporary Ireland. Photo Museum Ireland is delighted to partner with Open Doors Initiative on this 6-month pilot project, providing curatorial, training and production support for Martin. Anthony Haughey has worked with Martin as the artist's peer mentor.

Martin Beanz Warde is a stand-up comedian, theatre maker, photographer, writer, poet, journalist, mental health and Traveller LGBT+ advocate. Martin has a BA in Sociology and Politics from the University of Galway, and is currently finishing his MA in Journalism at the University of Limerick. He was a core founder of LGBT Pavee, (now LGBT TARA -Traveller and Roma alliance), Ireland's only LGBT+ Traveller-led support group.

Through Our Eyes is a Photo Museum Ireland project in partnership with the Open Doors Initiative. It is supported by the Traveller Wellbeing through Creativity initiative developed by the Department of Health (Healthy Ireland Programme), the Department of Tourism, Culture, Arts, Gaeltacht, Sport and Media (Creative Ireland Programme), the HSE, the National Social Inclusion Office and the Arts Council.