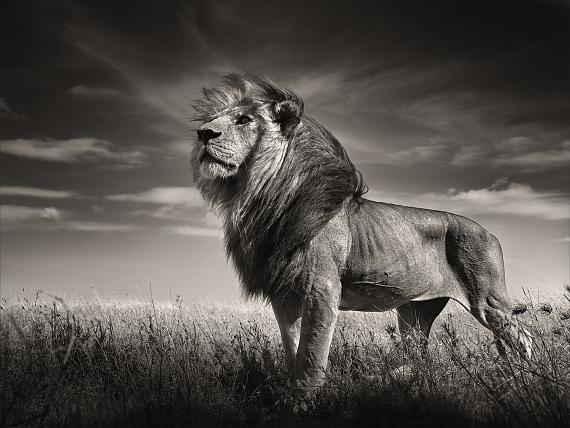 LAST OF THEIR KIND
Exhibition: 1 Dec 2022 – 27 May 2023
Thu 18 May

IMMAGIS | FINE ART PHOTOGRAPHY
Blütenstr. 1
80799 München
+49 (0)151-41935868
welcome@immagis.de
www.immagis.de
Tue-Fri 14-18, Sat 11-14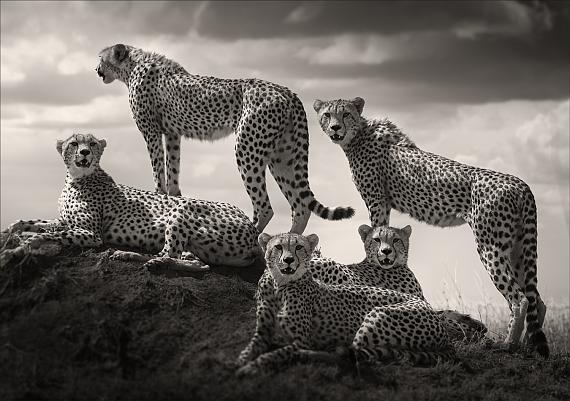 Joachim Schmeisser
"Last Of Their Kind"

The exhibition: 1 December 2022 – 25 March, 2023
His very special view of the world, together with his deep interest in the things that move him, are what underlie the profound impact of the artistic work of Joachim Schmeisser. His photographs always possess a certain facet that is difficult to describe, transcending the familiar to make that which was once hidden visible and tangible for us as viewers.

Joachim Schmeisser became world famous for his iconic portraits of Africa's endangered wildlife and received the prestigious Hasselblad Master Award for his work in 2012. Today his photographs are among the most sought-after works in this genre worldwide.

For him, animals are individuals and our equals. And that is how we feel when we see his images: we feel a strong, empathic connection with the animals. Their perspective merges with ours, and in them, we recognize ourselves.

Timelessness and intimacy are embedded in these photographs, recalling painter masterpieces of the past. The concept of the sublime becomes palpable here, as we are overcome by the realization that we are witnessing something magnificent, even sacred, unattainable, or infinite. We sense the sublime, for example, in the paintings of Caspar David Friedrich, in his Monk by the Sea – just as we do in Schmeisser's photograph of a cheetah in a vast savannah landscape, watching the sunset. These works of art, and their phenomenal atmospheres of light and shadow, open up levels of sentiment that are hard to put into words, creating an element of the indescribable.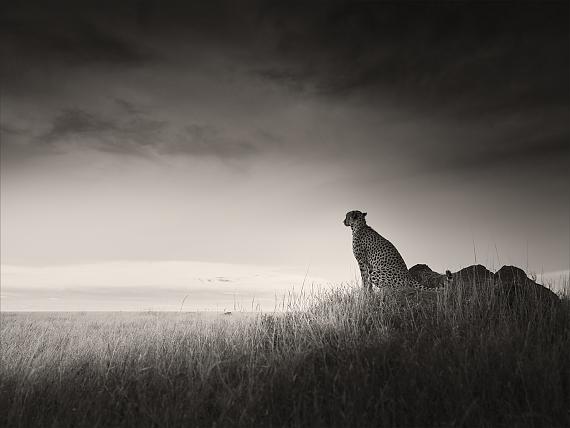 The sublime is of eternal relevance, yet it requires a sensitivity for the subtle and the impression of grandeur far beyond any ordinary beauty – this is precisely what characterizes the photographs by Joachim Schmeisser.

Interestingly, this aspect is what affiliates these photographs – as well as his abstract series "Side Effects" – with works of modern art. It is worth recalling Barnett Newman, whose essay "The Sublime Is Now" was published in 1948, describing his art as a "metaphysical experience of the sublime."

It was an encounter with nature in southwestern Ohio that had existential significance for Newman – along with the sense of never-ending space, which is also inherent in Joachim Schmeisser's photographs. Here, however, it is not people who find themselves in the expanse but the animals. Not least because of this unique visual language, his photographic work stands out from other artists in this genre.

The artist presents the animals as individual personalities, in all their beauty and dignity, which inevitably also reveals their fragility: the danger of irretrievable loss of all that comprises the delicate fabric of life. "By touching people emotionally with my photographs and making them think, I am doing my part to draw attention to their precarious situation. My goal is to sharpen our clouded view of the complex and vulnerable natural world," says Joachim Schmeisser.

— Marc Peschke, Curator and Art Historian —

Virtual gallery tour: here