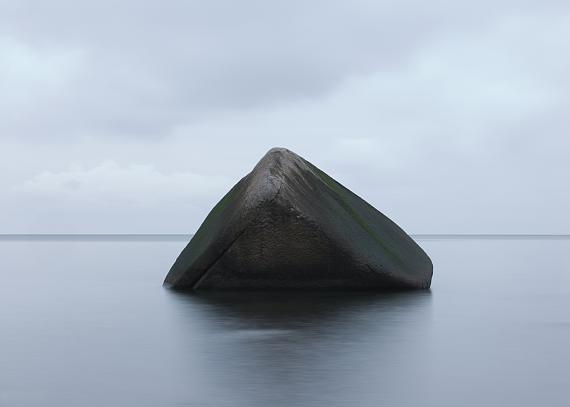 Humming Earth
Exhibition: 2 Jul 2023 – 14 Jan 2024

Museum Kunst der Westküste
Hauptstr. 1
25938 Alkersum/Föhr
04681-747400
Tue-Sun 10-17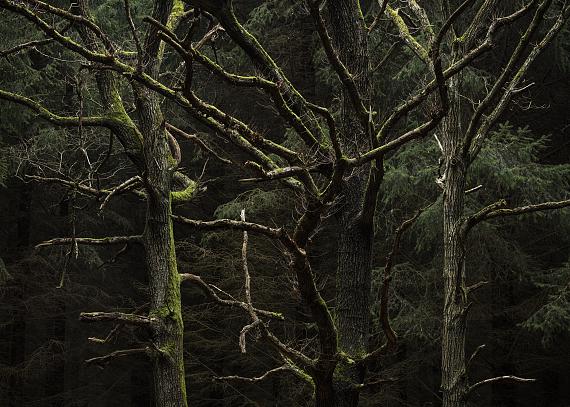 Per Bak Jensen
"Humming Earth"

Exhibition: 2 July 2023 – 14 January 2024
Artist Talk: Sunday, 2 July, 12 pm
Guided tour Per Bak Jensen and curator Dr. Katrin Hippel
Bizarre formations made of the eternal ice, vegetation on the most barren stone, the forest as a potpourri of diverse surfaces. The exhibition "Per Bak Jensen – Humming Earth" brings together earlier and very recent large-format landscape photographs. The artist uses vantage point, light and lighting to draw our attention to things we often tend to overlook in the commotion of our everyday lives – be they little textures or big interconnections.

Per Bak Jensen repeatedly applies himself to the task of listening closely for the quiet truths which he feels are to be found within nature. Are we, as human beings, capable of recognising these subtle intermediate tones? Per Bak Jensen believes we can – if we are willing to perceive and understand them. His photographs are thus testaments to an almost metaphysical process of seeking to grasp our surroundings.

Per Bak Jensen (b. 1949) is among the most important protagonists of modern Danish landscape photography. Educated at the Royal Danish Academy of Fine Arts in Copenhagen, he was the first graduate to select photography as an independent and also his exclusive medium for expressing himself artistically. He began working as a lecturer at the academy in 1986 and continued for over 20 years, inspiring numerous younger Scandinavian artists. This alone would be reason enough to present this pioneer of his field to the German public in his first solo exhibition at a German museum.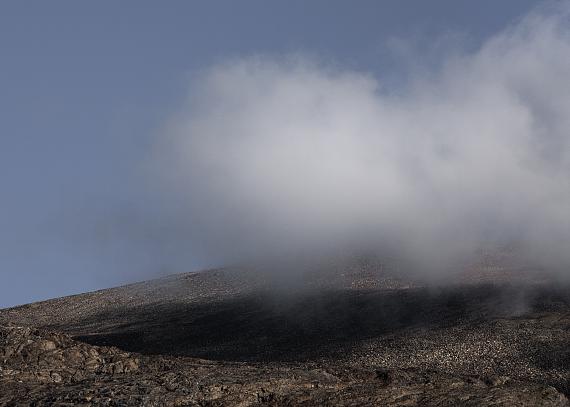 Per Bak Jensen
"Humming Earth"

Ausstellung: 2. Juli 2023 bis 14. Januar 2024
Artist Talk: Sonntag, 2. Juli, 12 Uhr
Rundgang durch die Ausstellung mit dem Künstler Per Bak Jensen und der Kuratorin Dr. Katrin Hippel
Bizarre Formationen aus ewigem Eis, Vegetation auf kargstem Gestein, der Wald als Potpourri vielfältiger Oberflächen. Die Ausstellung "Humming Earth" vereint frühere und neueste großformatige Landschaftsfotografien. Durch Blickwinkel, Licht und Belichtung lenkt der Künstler unsere Aufmerksamkeit auf Dinge, die wir in der Eile des Alltags oft geneigt sind zu übersehen – seien es kleine Strukturen oder große Zusammenhänge.

Die Aufgabe, die sich Per Bak Jensen immer wieder stellt, sei, zu horchen auf die leisen Wahrheiten, die nach seiner Auffassung der Natur innewohnen. Sind wir als Menschen fähig, diese subtilen Zwischentöne zu erkennen? Per Bak Jensen meint: Ja – vorausgesetzt, wir sind willens, sie wahrzunehmen und zu verstehen. So sind seine Fotografien Zeugnisse eines fast metaphysischen Prozesses des Begreifen-Wollens unserer Umgebung.

Per Bak Jensen (* 1949) zählt zu den wichtigsten Vertreter*innen der modernen dänischen Landschaftsfotografie. Ausgebildet an der Königlich Dänischen Kunstakademie in Kopenhagen, war er der erste Absolvent, der sich ausschließlich der Fotografie als eigenständigem Medium verschrieb. Als Akademiedozent hat er seit 1986 für mehr als 20 Jahre zahlreiche jüngere skandinavische Künstler*innen inspiriert. Grund genug, diesen Vorreiter seines Fachs dem hiesigen Publikum in seiner ersten deutschen musealen Einzelschau vorzustellen.