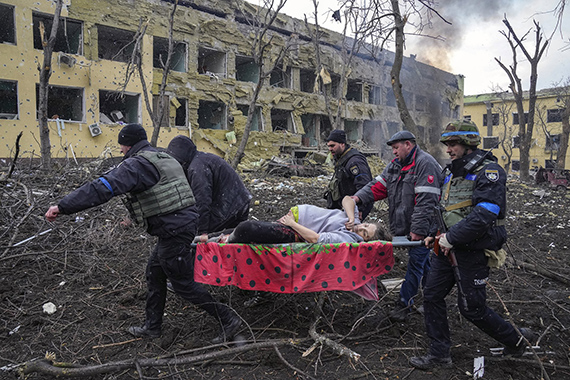 The World Press Photo Exhibition 2023
Exhibition: 22 Apr 2022 – 30 Jul 2023
This year's World Press Photo Contest global winners, chosen from thousands of entrants, highlight the climate crisis, community, war's impact on civilians, and the importance of press photography around the world.

The four World Press Photo Contest global winners are:

With Russia's war in Ukraine constantly in the news, the Photo of the Year goes to Evgeniy Maloletka for his confronting image from the siege of Mariupol for perfectly capturing the human suffering caused by Russia's invasion of Ukraine in a single image.

The Story of the Year, nine haunting but beautiful photos by Mads Nissen, refuses to let us forget the people of Afghanistan living now under the Taliban and with a lack of international aid.

The Long-Term Project Award goes to Anush Babajanyan, for her work spanning years to highlight a story not often covered outside Central Asia about water management impacts after the end of the Soviet Union made worse by the climate crisis - but most importantly, showing the powerful spirit of people forced to adapt to new realities.

The Open Format Award goes to Mohamed Mahdy, who is collaborating with neighborhood residents of Al Max, in Alexandria, Egypt, to preserve the memory of their fast-disappearing fishing village and has invited the whole world to participate through an interactive website.

The four global winners were selected from 24 regional winners, which were chosen from more than 60,000 entries (still images and multimedia) submitted by 3,752 entrants from 127 countries. The entries were judged first by six regional juries and all winners chosen by a global jury consisting of the regional jury chairs plus the global jury chair.

These stories, alongside the other winners, will be shown to millions of people as part of our annual exhibition in over 60 cities around the world - including Amsterdam (opening 22 April), Rome, Berlin, Barcelona, Zurich, Tel Aviv, Taipei, Singapore, Mexico City, Jakarta, Sydney, and Toronto, and will be seen by millions more online.