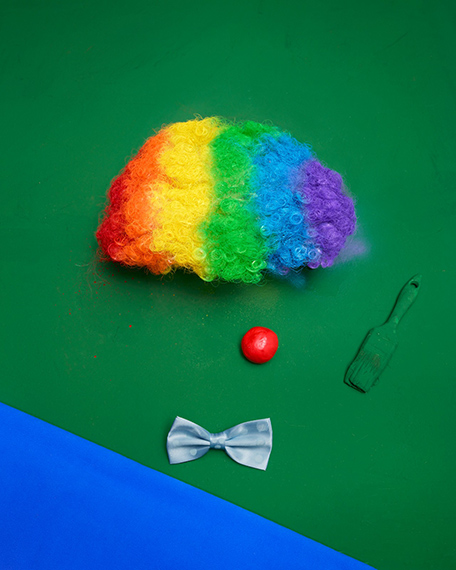 gute aussichten 2021‐2023
New German Photography, Junge deutsche fotografie
Exhibition: 1 Jul – 24 Sep 2023

Halle für aktuelle Kunst / Deichtorhallen
Deichtorstr. 1-2
20095 Hamburg
+49 (0)40-321030
mail@deichtorhallen.de
www.deichtorhallen.de
Tue-Sun 11-18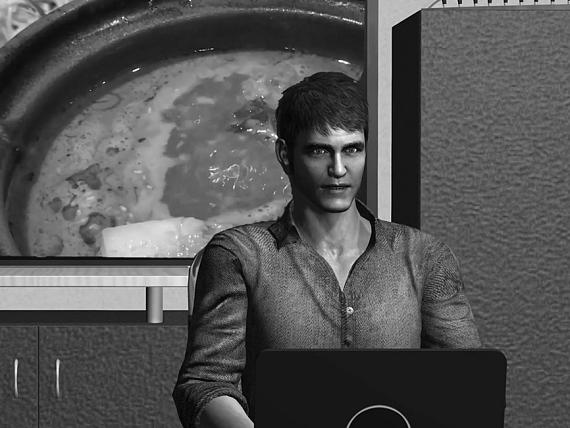 "gute aussichten 2021-2023"
New German Photography

Exhibition: 1 July – 24 September, 2023
Opening: Friday, 30 June, 7pm
Double Feature: Two years will be presented in this year's exhibition of GUTE AUSSICHTEN - JUNGE DEUTSCHE FOTOGRAFIE at PHOXXI, the temporary House of Photography of the Deichtorhallen Hamburg. Works with a strong content by 14 winners of the renowned prize for young photographers open up thematically broad fields and show the entire spectrum of contemporary photography, from reportage to art installations.

The award winners of the 18th gute aussichten class of 2021/2022 move in their works along a timeline that embraces the present, the past and the future in equal measure. Their topics range from children growing up in precarious conditions (Tamara Eckhardt) and young people practicing and playing war (Natalia Kepesz), to threats and foreignness in their own homeland (Vanessa A. Opoku), the pitfalls of foreign cultures (Zoyeon), the (un)culture of model house parks in Germany (Fiona Körner), to 18 neatly sequenced chapters of photography (Maximilian Gessler), image testimonies through the marriage of analog and digital techniques (Alexander Kadow), and the taming of the viral as well as volatile language of Internet memes by means of "Trojan horses" (Max Dauven).

The thematic fields will be represented by the 19. gute aussichten volume 2022/2023: The arc spans from the photographic exploration of our natural environment (Jette Held), to the state and perception of a young generation in digital space (Charlotte Helwig), to the exploration of one's own ambivalent identity (Luzi), also in the field of tension of the family (Hyejeong Yoo), to the outwitting of the ubiquitous facial recognition (Allegra Kortlang) and the investigative approach of revealing political intrigues of a European constitutional state (Agata Szymanska-Medina).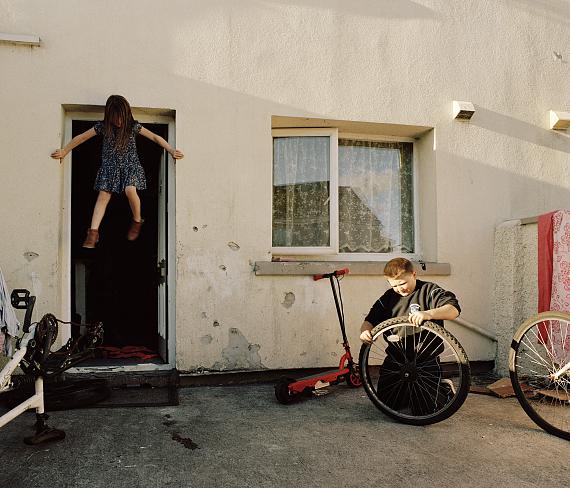 gute aussichten – Junge deutsche fotografie 2021-2023

Ausstellung: 1. Juli bis 24. September 2023

Eröffnung: Freitag, 30. Juni, 19 Uhr
Double Feature: Gleich zwei Jahrgänge werden in der diesjährigen Ausstellung von GUTE AUSSICHTEN – JUNGE DEUTSCHE FOTOGRAFIE im PHOXXI, dem temporären Haus der Photographie der Deichtorhallen Hamburg präsentiert. Inhaltsstarke Werke von 14 Preisträger*innen des renommierten Nachwuchspreises für Absolvent*innen von Fotografie-Studiengängen öffnen thematisch weite Felder und zeigen das ganze Spektrum der zeitgenössischen Fotografie von der Reportage bis zur Kunstinstallation.

Die Preisträger*innen des 18. gute aussichten Jahrgangs 2021/2022 bewegen sich in ihren Werken entlang eines Zeitstrahls, der gleichermaßen Gegenwart, Vergangenheit und Zukunft umgreift. Ihr Themenspektrum reicht von Kindern, die in prekären Verhältnissen aufwachsen (Tamara Eckhardt) und Jugendlichen, die Krieg üben und spielen (Natalia Kepesz), von Bedrohung und Fremdheit in der eigenen Heimat (Vanessa A. Opoku), den Tücken fremder Kulturen (Zoyeon), der (Un-)Kultur der Musterhaus-Parks in Deutschland (Fiona Körner) bis zu 18 feinsäuberlich durchdeklinierte Kapiteln der Fotografie (Maximilian Gessler), Bilderzeugnissen durch die Vermählung analoger und digitaler Techniken (Alexander Kadow) und der Zähmung der viralen wie volatilen Sprache der Internet-Memes mittels "trojanischer Pferde" (Max Dauven).

Die Themenfelder werden durch den 19. gute aussichten Jahrgang 2022/2023 noch erweitert: Der Bogen spannt sich von der fotografischen Erforschung unserer natürlichen Umwelt (Jette Held), über das Befinden und die Wahrnehmung einer jungen Generation im digitalen Raum (Charlotte Helwig), die Erkundung der eigenen ambivalenten Identität (Luzi), auch im Spannungsfeld der Familie (Hyejeong Yoo), bis hin zur Überlistung der allgegenwärtigen Gesichtserkennung (Allegra Kortlang) und dem investigativen Ansatz, politische Ränkespiele eines europäischen Rechtsstaates offen zu legen (Agata Szymanska-Medina).