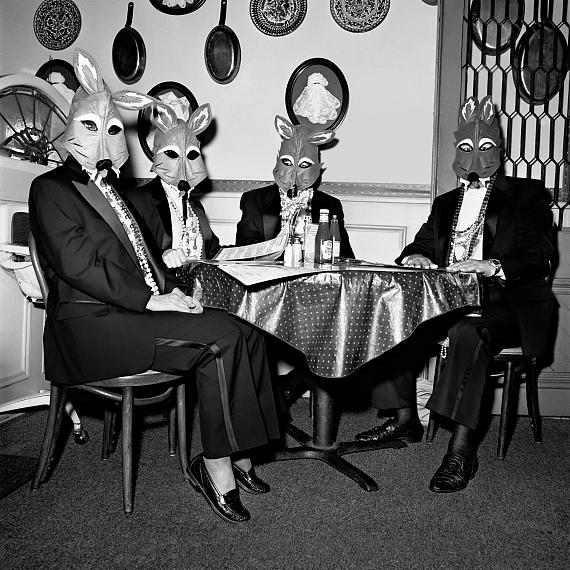 Photographs from the Private Archive
Exhibition: 2 Sep – 25 Nov 2023
Fri 1 Sep 18:00 - 21:00

Galerie Julian Sander
Bonner Str. 82
50677 Köln
+49 (0)221-170 50 70
galerie@galeriejuliansander.de
www.galeriejuliansander.de
Wed-Fri 10-18, Sat 12-16 + b.a.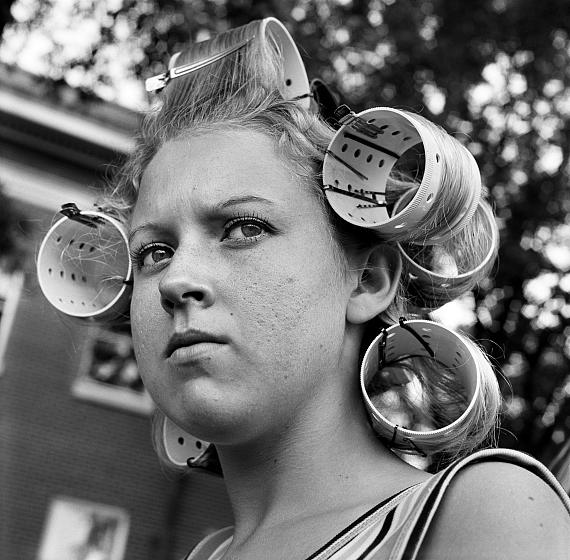 Rosalind Fox Solomon
"Photographs from the Private Archive"

Exhibition: 2 September – 25 November 2023
Opening: Friday, 1 September, 6-9 pm
Galerie Julian Sander is excited to show a selection of photographs from the private archive of Rosalind Fox Solomon (b. 1930). The focus of this compilation is on curious images that challenges a second look and lingering time from the viewer.

Solomon began her photographic career in the early 1970s, where she studied with Lisette Model during regularly trips to New York City. "My liberation began with her," she said. "I took all kinds of pictures. Model encouraged me to go for the strongest picture, not to be afraid because they were disturbing." - Rosalind Fox Solomon, 2018

She has since created an impressive collection of works. Her focus is on themes of identity, religion, conflict and sexuality. In the course of this, she combines her personal experiences with a broader examination of social issues.

A central feature of Solomon's work is her ability to capture the complexity of human nature. Her images are often infused with strong emotion, revealing the complexities of the human psyche. In doing so, she does not shy away from uncomfortable or controversial subjects. She shows us the beauty and challenges of life and forces us to confront the complexities of our own society.

Solomon's photographs are reminiscent of character-based short stories; Her subjects, looking sharply and intensely into the camera, evoke many possible interpretations. At the same time, some of her subjects are surprising at first glance, irritating or making the viewer smile. Rosalind Fox Solomon has a special eye for curious moments in a person's life and photographs them with empathy and love, which in return evokes empathy.

Solomon's work has been included in the collections of more than 50 museums worldwide, and she has received numerous awards, including a Lifetime Achievement Award from the ICP, a Guggenheim Foundation Award, a National Endowment for the Arts Fellowship, and a Lucie Achievement Award Portrait Prize. In addition to Liberty Theater, her books include Got to Go, THEM, Polish Shadow, and Chapalingas. She lives and works in New York City.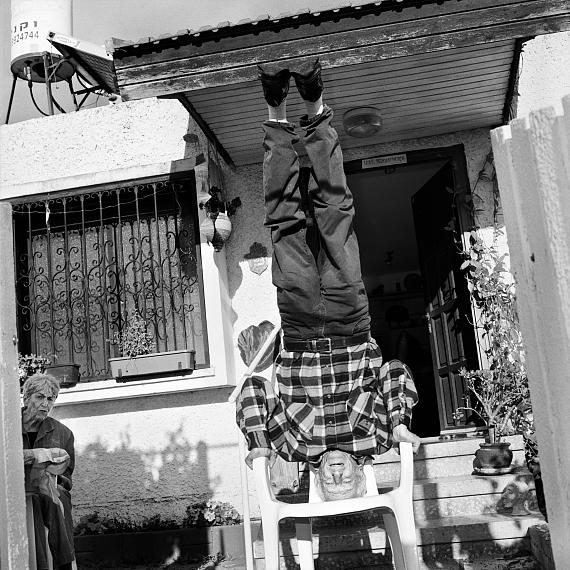 Rosalind Fox Solomon
"Photographs from the Private Archive"

Ausstellung: 2. September bis 25. November 2023
Eröffnung: Freitag, 1. September, 18-21 Uhr
Die Galerie Julian Sander freut sich eine Auswahl an Fotografien aus dem privaten Archiv von Rosalind Fox Solomon (geb. 1930) zu zeigen. Der Fokus liegt bei dieser Zusammenstellung auf kuriosen Bildern, die einen längeren, zweiten Blick vom Betrachter einfordern.

Solomon begann ihre fotografische Karriere in den frühen 1970er Jahren, wo sie bei Lisette Model während regelmäßiger Reisen nach New York City studierte. "Meine Befreiung begann mit ihr", sagte sie. "Ich habe alle Arten von Bildern gemacht. Model ermutigte mich, das stärkste Bild zu wählen und keine Angst zu haben, weil sie verstörend waren." - Rosalind Fox Solomon, 2018

Ihr Fokus liegt auf Themen wie Identität, Religion, Konflikt und Sexualität. Dabei verbindet sie ihre persönlichen Erfahrungen mit einer breiten Auseinandersetzung mit gesellschaftlichen Fragen.

Ein zentrales Merkmal von Solomons Arbeit ist ihre Fähigkeit, die Komplexität der menschlichen Natur einzufangen. Ihre Bilder sind häufig von starken Emotionen geprägt und offenbaren die Vielschichtigkeit der menschlichen Psyche. Dabei scheut sie sich nicht vor unangenehmen oder kontroversen Motiven. Sie zeigt uns die Schönheit und die Herausforderungen des Lebens und fordert uns auf, uns mit den komplexen Aspekten unserer eigenen Gesellschaft auseinanderzusetzen.

Solomons Fotografien erinnern an charakterbasierte Kurzgeschichten; Ihre Protagonisten, die scharf und intensiv in die Kamera blicken, rufen viele mögliche Interpretationen hervor. Dabei sind einige Ihrer Motive auf den ersten Blick verwunderlich, irritieren den Betrachter oder bringen ihn zum Schmunzeln. Rosalind Fox Solomon hat einen besonderen Blick für kuriose Momente im Leben eines Menschen und fotografiert diese mit Empathie und Liebe, was wiederum Empathie hervorruft.

Solomons Arbeiten wurden in die Sammlungen von über 50 Museen weltweit aufgenommen und sie erhielt zahlreiche Auszeichnungen, darunter einen Lifetime Achievement Award des ICP, einen Guggenheim Foundation Award, ein National Endowment for the Arts Fellowship und einen Lucie Achievement Award Porträtpreis. Zu ihren Büchern gehören neben Liberty Theater auch Got to Go, THEM, Polish Shadow und Chapalingas. Sie lebt und arbeitet in New York City.