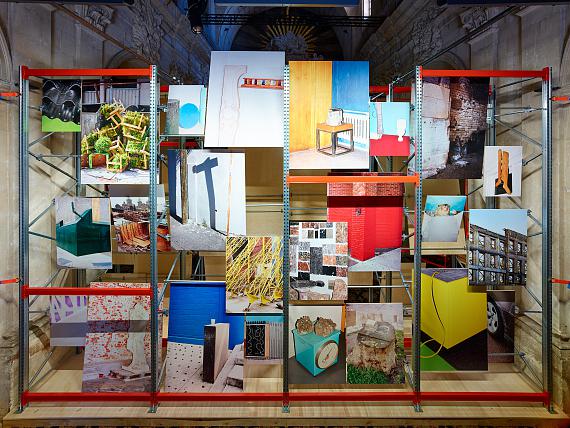 opus incertum
LËT'Z ARLES
Exhibition: 3 Jul – 24 Sep 2023
Wed 5 Jul 19:00
Chapelle de la Charité
9 Bd des Lices
13200 Arles
10-19:30
CNA Centre national de l'audiovisuel
1b, rue du Centenaire
3475 Dudelange
+352-522424-1
Wed-Sun 12-18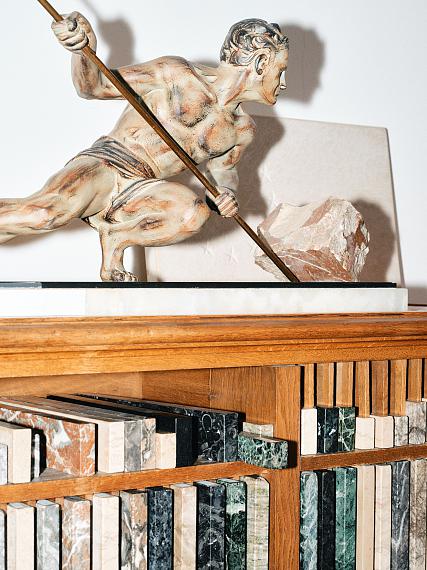 Daniel Wagener
"opus incertum"

Exhibition: 3 July – 24 September 2023
Opening: Wednesday, 5 July, 7 pm
Daniel Wagener (b. 1988), the winner of the Luxembourg Photography Award 2023, is presenting his exhibition "opus incertum" at Chapelle de la Charité, as part of the Rencontres d'Arles, curated by Danielle Igniti.

"opus incertum" - a term borrowed from Roman masonry, which consists of building walls from small blocks, broken tiles, various bricks - the artist questions the memory of time and place and the social and functional transformations that the Chapelle de la Charité, the religious building and place of worship in which he exhibits, has undergone. He seeks to uncover the layers that have been superimposed and to reconnect the place to contemporaneity.

The in-situ installation is a device of prefabricated shelves, industrial racks, crossing the main nave from left to right, filled with images of contemporary "building sites", urban visions, traces of buildings from the past and the present. This modular image storage warehouse obstructs the view of the altar and, by substituting itself for the object of worship, becomes the plastic interface of a new cult of consumption. The artist questions the nature of the icon in our contemporary society and pushes us to reflect on the place of the spiritual and its intersection with the material.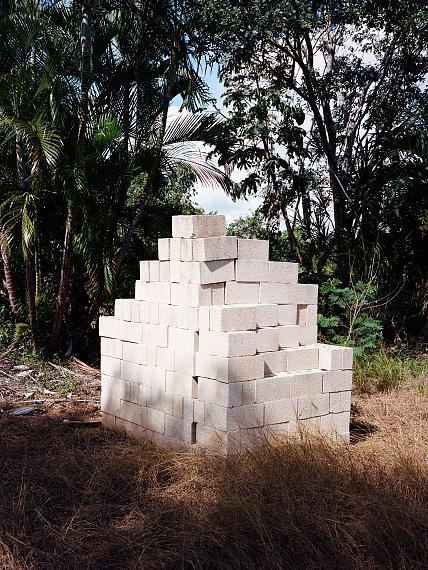 "opus incertum" tells the story of a new reality, seeks to document episodes of urban construction, unearths what is hidden by the ostentatious, and reveals what is no longer seen. opus incertum is also a tribute to the collective work and commitment of those actors who form society during the construction process, who ensure the transmission of methods and culture, and who practice oral exchange in an exemplary solidarity, while remaining invisible. The photographic installation values the functional and pragmatic aesthetics. With an undeniable sense of humor, the artist invites the visitor to move the new icons installed on handling carts and to participate in the construction site. He succeeds in creating a sublimation, a sublimation of the useful.

- Danielle Igniti, curator of the exhibition