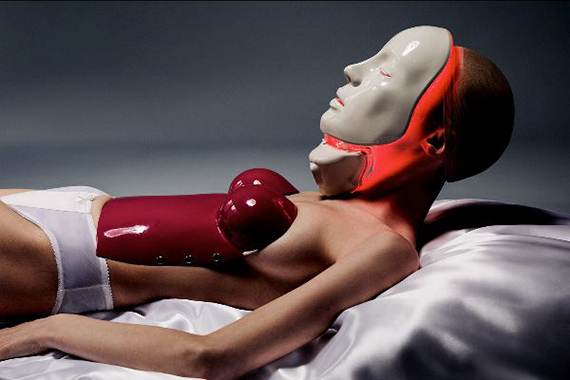 Sleeping Beauty
Exhibition: 6 Oct 2023 – 21 Jan 2024
Thu 5 Oct 18:30

Foam Fotografiemuseum Amsterdam
Keizersgracht 609
1017 DS Amsterdam
+31 (0)20-5516500
pressoffice@foam.org
www.foam.org
Mon-Wed 10-18; Thu-Fri 10-21; Sat-Sun 10-18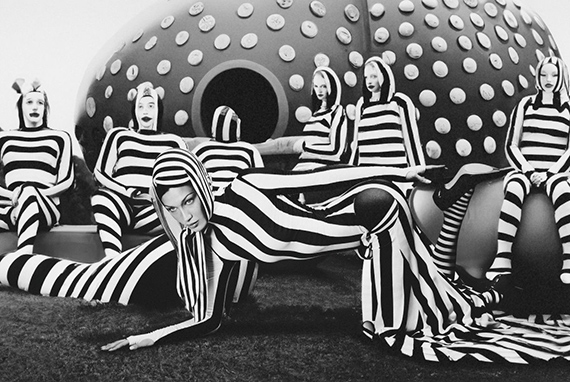 The exhibition will be opened on Thursday 5 October in the presence of the artist and Sabine Marcelis. You are welcome at Foam from 18.30 until 21.00 hrs for this festive event with drinks and music by Imruh Asha and KENNABYTHEWAY.

On Images, Fashion and AI:
In Conversation with Carlijn Jacobs and Alessia Glaviano

Following the opening night, join us on Friday 6 September for a conversation with Carlijn Jacobs and Alessia Glaviano of PhotoVogue. They will dive into Jacobs' work, creative processes and the elements that make the work so intriguing.

→ Sign up to attend the talk6 on Friday 6 October at 18.30 hrs at Foam.
Foam proudly presents the first solo exhibition of the internationally recognised fashion photographer Carlijn Jacobs. This Dutch talent works with today's leading brands and celebrities but manages to keep her images quirky and alienating. As a recent highlight, she photographed the album cover of Beyoncé's Renaissance.

Masquerade
Carlijn Jacobs has a fascination with traditional forms of costume and disguise. She relates phenomena such as the Japanese geisha and the age-old tradition of the Venetian carnival to today's beauty and fashion scene dominated by social media, influencers and make-up tutorials.

Jacobs: "I am fascinated by the idea of the mask. You hide behind something and can become someone else. The whole fashion world is actually a form of escapism: you create a new persona. Changing looks and combining the existing with something non-existent is something that plays a big role in my work. 'Beautifying' reality, and thus shaping a world that does not yet exist."

The exhibition will consist of a combination of Jacobs' commissioned work by various fashion brands and her own work that will premiere in this exhibition. She is also currently experimenting with Artificial Intelligence, which takes Jacobs' imagination to a peak: nothing is impossible yet. The images she manages to create via AI are like film stills of a strangely attractive nightmare. Sleeping Beauty is, therefore, like an invitation to a fairy tale in the subconscious, where anything is possible. On the occasion of this exhibition, Carlijn Jacobs invites Dutch artist and designer Sabine Marcelis to respond to her work by enriching the exhibition space with her designs, allowing Jacobs and Marcelis to create their ultimate dream world together.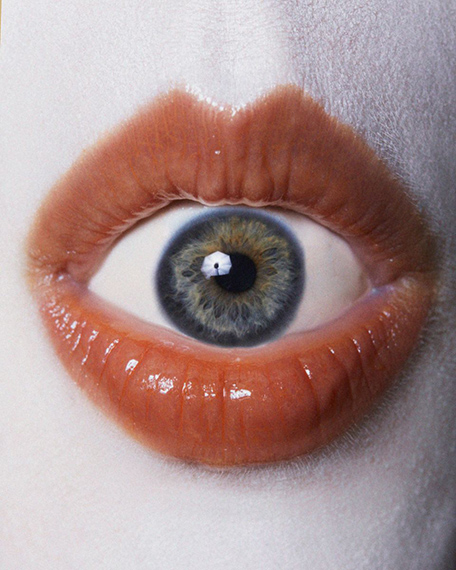 Fashion photography
Fashion photography is perhaps the one genre closest to the sign of the times while having the power to appeal directly to a broad audience without words. Sleeping Beauty by Carlijn Jacobs follows on from a series of pioneering exhibitions in recent years in which Foam has presented a new and established generation of international fashion photographers who manage to capture the spirit of the times in images through alternative approaches, including Harley Weir – Boundaries (2016), Tyler Mitchell – I Can Make You Feel Good (2019), the Foam Magazine issue and homonymous group exhibition Adorned – The Fashionable Show (2019/2020), Mous Lamrabat – Blessings from Mousganistan (2022) and most recently, Paul Kooiker –FASHION.

3h alumni
Sleeping Beauty by Carlijn Jacobs is part of the Foam 3h alumni series. Foam 3h is the exhibition space where recently graduated artists and photographers are invited to present their first museum solo exhibition. Foam believes it is important to keep track of the careers of its talents and, since 2016, has been programming an exhibition every year by a Foam 3h alumnus who has made a remarkable development. Carlijn Jacobs debuted at Foam 3h in 2016 in the exhibition PS – Carlijn Jacobs, Elizaveta Porodina and Philippe Vogelenzang as an emerging talent during the major Helmut Newton retrospective. Previous 3h alumni include Danielle van Ark, Lorenzo Vitturi and Awoiska van der Molen.

About the artist
Carlijn Jacobs (1991, Groeningen, NL) studied photography at the Willem de Kooning Academy in Rotterdam, where she gained early recognition for her particular take on mass culture. Although she is creating a name for herself in fashion photography, her style is timeless. She draws inspiration from the visual language of the 1980s and 1990s and merges different art styles in surprising ways. Her work is colourful and expressive, and the dark undertones of surrealism play a significant role. Contrary to the general trend of the fashion world, she says she strives not for perfection but for peculiarity. In 2021, Jacobs published her first monograph Mannequins with James Chester, at APE (Art Paper Editions). Simultaneously with the exhibition Sleeping Beauty at Foam, Jacobs will release a new book with APE. Her work has appeared in countless magazines, including Vogue, Vogue France, Vogue Italia, Dazed, Pop, D Repubblica, M le Monde and AnOther Magazine. She has created campaigns and images for Acne Studios, Chanel, Gucci, Louis Vuitton, Versace, Loewe and Mugler, among others. Carlijn Jacobs is represented by Art + Commerce and is based in Paris.

Sleeping Beauty by Carlijn Jacobs is made possible by the Gieskes-Strijbis Fonds.

Opening and preview
The exhibition Sleeping Beauty will be opened on Thursday, 6 October, in the presence of the artist.