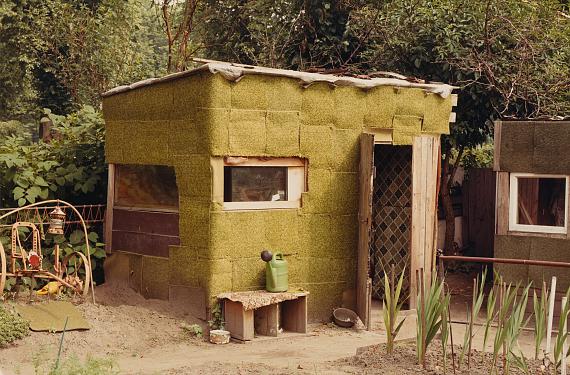 Plants, Sheds, Arable Land / Pflanzungen, Schuppen, Ackerland
Working in Nature / Von der Arbeit in der Natur
Exhibition: 8 Sep 2023 – 21 Jan 2024
Thu 7 Sep 19:00

Die Photographische Sammlung / SK Stiftung Kultur, Köln
Im Mediapark 7
50670 Köln
+49 (0)221-88895300
photographie@sk-kultur.de
www.photographie-sk-kultur.de
Thu-Tue 14-19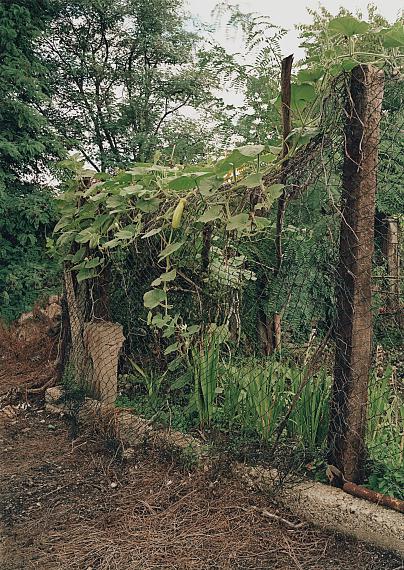 Simone Nieweg
"Plants, Sheds, Arable Land: Working in Nature"

Exhibition: 8 September 2023 – 21 January 2024
Opening: Thursday, 7 September, 7pm
"You have to hurry up if you want to see something; everything disappears." This observation made by the French Impressionist Paul Cézanne based on his own experience also applies to the work of photographer Simone Nieweg (b. 1962). For the master student in Bernd Becher's class at the Düsseldorf Art Academy, the view of nature and the arable land created by human hand formed important starting points for her artistic work back in the 1980s. Even then, she was already preoccupied by urgent questions about how we treat our natural resources.

Her color photographs, which Nieweg shoots in the Rhineland and other regions of Germany as well as in France using a large-format camera, draw our attention to the often overlooked outskirts of towns and industrial areas. They highlight the aesthetic qualities that unfold when these still un-zoned areas are cultivated in a limited fashion, usually upon individual initiative, for gardening or agriculture. Elements that give the land structure and continuity are captured here: alternative allotment gardens, future building land, patches of meadow, fields going to seed with wild vegetation, vegetable beds, plowed fields in winter, or blossoming fruit trees as harbingers of spring. Structures built by simple means, whether sheds or compost racks, reveal themselves to be typical components of their particular landscapes.

The exhibition will be accompanied by an eponymous catalogue, published by Schirmer/Mosel Verlag.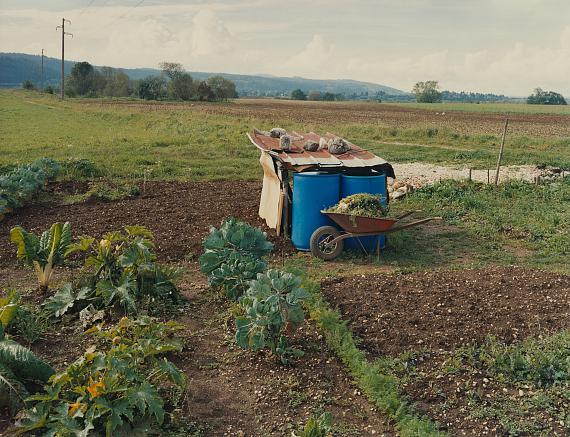 Simone Nieweg
"Pflanzungen, Schuppen, Ackerland. Von der Arbeit in der Natur"

Ausstellung: 8. September 2023 bis 21. Januar 2024

August Kotzsch
"Natur, Landschaft, Genre"

Ausstellung: 8. September 2023 bis 21. Januar 2024

Sora Park
Bei mir, bei Dir. Porträts und Stillleben

Ausstellung: 8. September bis 5. November 2023

Eröffnung: Donnerstag, 7. September, 19 Uhr
Für Simone Nieweg (*1962), Meisterschülerin von Bernd Becher an der Kunstakademie Düsseldorf, ist der Blick in die Natur und die vom Menschen nutzbar gemachten Bereiche bereits in den 1980er-Jahren der Ausgangspunkt ihrer künstlerischen Arbeit. Schon damals standen drängende Fragen nach dem Umgang mit unseren natürlichen Ressourcen im Hintergrund.

Mit ihren Farbphotographien, die sie im Rheinland, in mehreren Regionen Deutschlands und in Frankreich mit der Großbildkamera aufnimmt, macht sie auf die oft übersehenen Randgebiete unserer Ortschaften und Industriegebiete aufmerksam und zeigt, welche Ästhetik entsteht, wenn diese noch unverplanten Stellen begrenzt, meist in Eigeninitiative gärtnerisch oder landwirtschaftlich genutzt werden. Die Künstlerin hält fest, was dem Land Struktur und Kontinuität verleiht: alternative Kleingärten, Grabeland, Wiesenstücke, in Wildwuchs übergehende Felder, Gemüsebeete, gepflügte Acker im Winter oder blühende Obstbäume als Vorboten des Frühlings. Auch mit einfachen Mitteln errichtete Bauten, seien es Schuppen oder Kompostgestelle, sind als typische Elemente ihrer Landschaften zu entdecken.

Zur Ausstellung erscheint eine gleichnamige Publikation im Schirmer / Mosel Verlag.