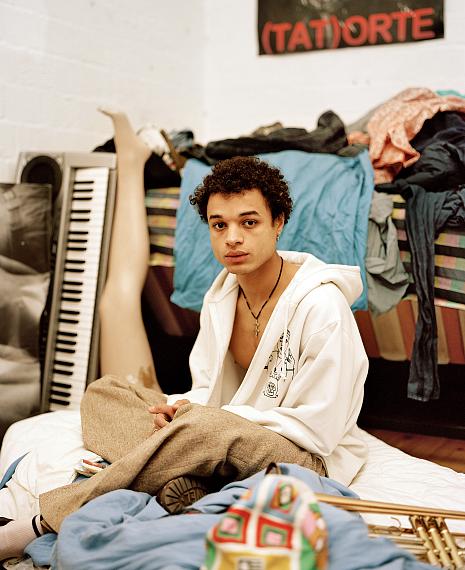 With me, with you. Portraits and Still Lifes
Bei mir, bei Dir. Porträts und Stillleben
Exhibition: 8 Sep – 5 Nov 2023
Thu 7 Sep 19:00

Die Photographische Sammlung / SK Stiftung Kultur, Köln
Im Mediapark 7
50670 Köln
+49 (0)221-88895300
photographie@sk-kultur.de
www.photographie-sk-kultur.de
Thu-Tue 14-19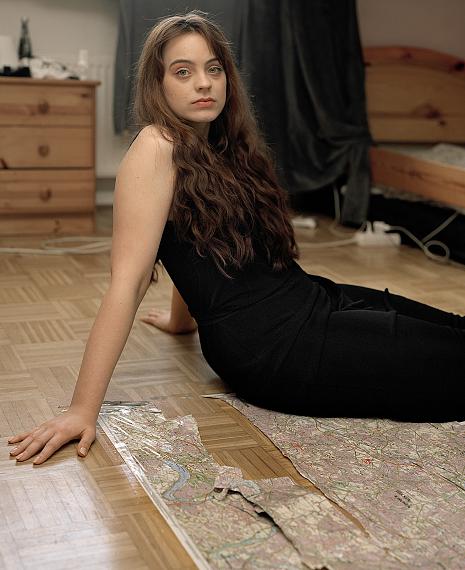 Sora Park
"With me, with you. Portraits and Still Lifes"

Exhibition: 8 September – 5 November, 2023
Opening: Thursday, 7 September, 7pm
Sora Park (b. 1991 in Gimpo, South Korea) received the August Sander Award in 2022 for her project "With me, with you." In addition to a representative selection from the award-winning series, the show also features photographic still lifes in which the artist transforms everyday found items and materials into imaginative objects.

"With me, with you" shows young women and men from Sora Park's inner circle as well as fellow students at Folkwang University of the Arts in Essen. The photographs are for the most part individual portraits taken either in the photographer's own home or in those of the sitters. With her analogue large-format camera, Park always takes only one exposure, which lends added intensity to her well-balanced compositions. In the series, the artist introduces us to a young generation working in the artistic-creative milieu as a crucial life phase along the way toward finding their identity.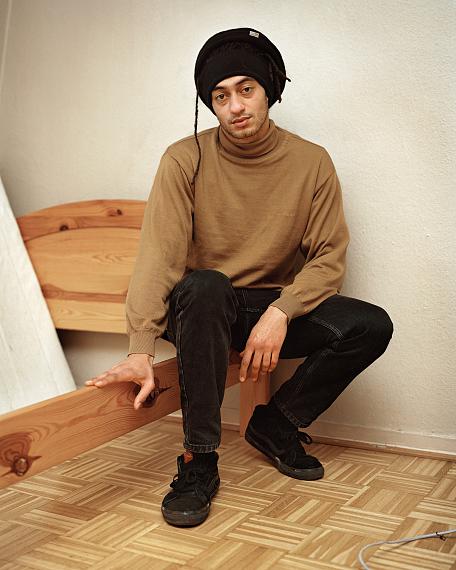 Sora Park
Bei mir, bei Dir. Porträts und Stillleben

Ausstellung: 8. September bis 5. November 2023
Eröffnung: Donnerstag, 7. September, 19 Uhr
Für die Serie "Bei mir, bei Dir" hat Sora Park (*1991 Gimpo, Südkorea) 2022 den dritten August-Sander-Preis erhalten. Über eine repräsentative Auswahl aus der prämierten Serie hinaus sind in der Ausstellung photographische Stillleben zu sehen: Profane Gegenstände und Materialien, die die Künstlerin als phantasievolle Objekte hervorzubringen weiß. "Bei mir, bei Dir" zeigt junge Frauen und Männer aus dem studentischen und privaten Umfeld von Sora Park, die seit 2017 an der Universität Folkwang in Essen studiert.

Entstanden sind überwiegend Einzelporträts, aufgenommen entweder in ihrer eigenen Wohnung oder in der der Dargestellten. Mit ihrer analogen Großbildkamera macht sie stets nur eine Belichtung, was die Intensität der ausgewogen komponierten Bildwerke noch einmal verstärkt. In der Serie führt Sora Park eine junge Generation des künstlerischkreativen Milieus wie eine entscheidende Lebensphase der Identitätsfindung vor Augen.