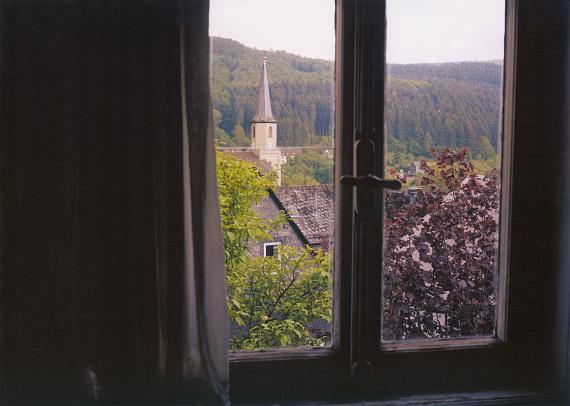 Das Becherhaus in Mudersbach
Exhibition: 12 Nov 2023 – 21 Jan 2024
Sun 12 Nov 15:00

Die Photographische Sammlung / SK Stiftung Kultur, Köln
Im Mediapark 7
50670 Köln
+49 (0)221-88895300
photographie@sk-kultur.de
www.photographie-sk-kultur.de
Thu-Tue 14-19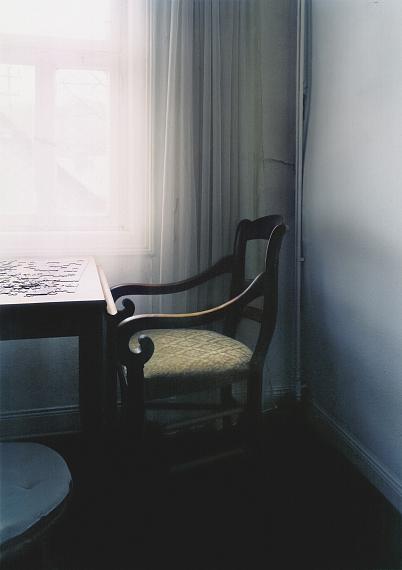 Laurenz Berges
"The Becher House in Mudersbach"

Exhibition: 12 November 2023 – 21 January 2024
Opening: Sonntag, 12 November, 3pm

On view in parallel:

Simone Nieweg
"Plants, Sheds, Arable Land: Working in Nature"

August Kotzsch
"Nature, Landscape, Genre"


In the series "The Becher House in Mudersbach," Laurenz Berges (b. 1966) explores the history of a half-timbered house in the Siegerland region that has been home to over three generations and which has become something of a monument. Originally the house of the grandparents of Bernd Becher (1931–2007), it was afterward inhabited by his two aunts. Becher loved the house from childhood on and later cherished it with his own family as an occasional domicile. A number of biographies are intertwined within these walls, as reflected in the furnishings and in the numerous items left behind. At many moments, it seems as if time were standing still.

In the photographs by Laurenz Berges, a master student of Bernd Becher at the Düsseldorf Art Academy, the aspect of time comes into play in a heightened form. The subdued lighting that characterizes his compositions contributes to a haunting atmospheric density.

An exhibition catalogue has been published: Laurenz Berges: "Das Becherhaus in Mudersbach," with an essay by Hanns-Josef Ortheil, Munich: Schirmer/Mosel, 2022 (in German only).
Laurenz Berges
"Das Becherhaus in Mudersbach"

Ausstellung: 12. November 2023 bis 21. Januar 2024
Eröffnung: Sonntag, 12. November, 15 Uhr

Zeitgleich:
Simone Nieweg
"Pflanzungen, Schuppen, Ackerland. Von der Arbeit in der Natur"

August Kotzsch
"Natur, Landschaft, Genre"


In der Serie "Das Becherhaus in Mudersbach" setzt sich Laurenz Berges (*1966) mit der Geschichte eines über drei Generationen genutzten Fachwerkhauses im Siegerland auseinander, das auf eigenwillige Weise zu einer Art Denkmal geworden ist. Ursprünglich ist es das Haus der Großeltern von Bernd Becher (1931–2007), dann von seinen beiden Tanten bewohnt. Bernd Becher liebte das Haus von Kindheit an und schätzte es später mit seiner eigenen Familie als gelegentliches Domizil. Verschiedene Biografien verflechten sich in diesem Umfeld, was sich in der Einrichtung der Räume und in den zahlreichen Hinterlassenschaften widerspiegelt. Es scheint vielfach, als stehe die Zeit still.

In den Bildern von Laurenz Berges, Meisterschüler von Bernd Becher an der Kunstakademie Düsseldorf, kommt der Zeitaspekt in gesteigerter Form zum Tragen. Die gedämpfte Lichtsituation, die seine Kompositionen auszeichnet, trägt zur atmosphärischen Dichte bei.



Zur Ausstellung ist erschienen: Laurenz Berges: "Das Becherhaus in Mudersbach", mit einem Text von Hanns-Josef Ortheil, München: Schirmer / Mosel, 2022.