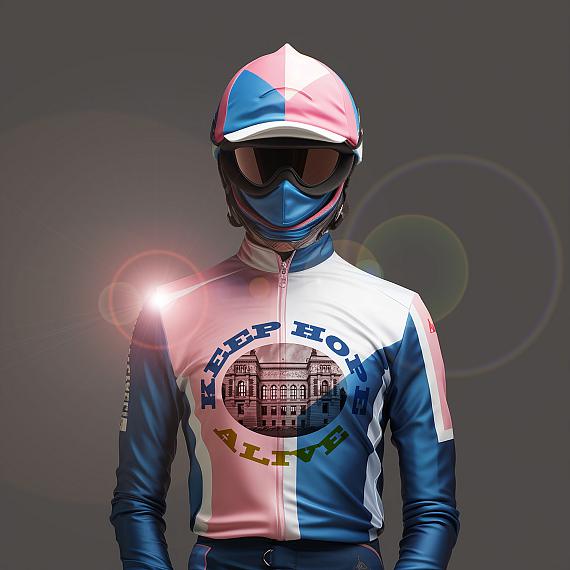 Keep Hope Alive
Exhibition: 6 Sep 2023 – 28 Jan 2024
Tue 5 Sep 19:00

Francisco Carolinum Linz
Museumstr. 14
4010 Linz
+43 (0)732-7720 522 00
Tue-Sun 10-18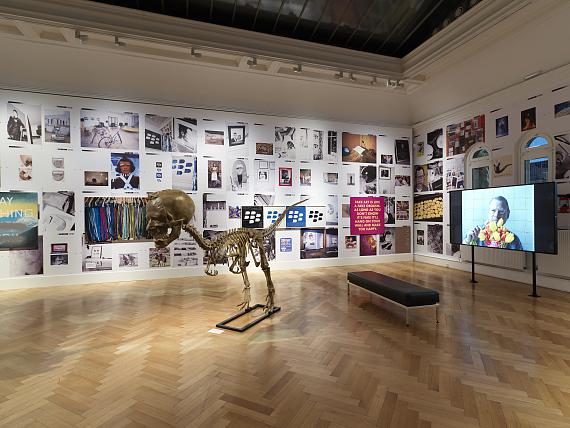 Kenny Schachter
"Keep Hope Alive"

Exhibition: 6 September 2023 – 28 January 2024
Opening: Tuesday, 5 September, 7pm

Performance: Wednesday, 5 September, 5pm the artist will be present in person to give a thoroughly disarming but satirical lesson
Kenny Schachter is a New York-based artist, curator, lecturer, and critic who is deeply involved in crypto art and NFTs. In his column at "artnet News," Schachter also likes to question the traditional art establishment. His artistic work is multi-layered, using a host of physical and digital materials such as drawings, sculptures, videos, memes, and digital collages to impressively illustrate current social phenomena.

The title of the exhibition Keep Hope Alive refers to an Irish racehorse who, despite promising prospects, never quite became a winner. But as the name suggests: never give up, no matter how adverse the circumstances. Kenny Schachter applies this motto to the art world, which for him is a daunting place in an uninviting environment, with limited accessibility, characterized by an exclusionary mentality. But still, artists make art, writers write, singers sing, and actors act; because the alternative would be bleak and life can be bleak enough, according to the artist.

Schachter's first solo museum exhibition celebrates perseverance, persistence, and the relentless pursuit of a life with art - at any cost.

In one of his installations, which is modeled on the setting of a classroom, one can listen to conversations and lectures whose content reflects Schachter's cynical yet optimistic view of art.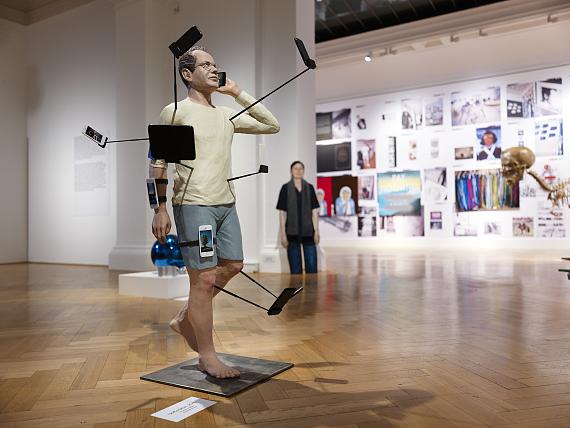 Kenny Schachter
"Keep Hope Alive"

Ausstellung: 6. September 2023 bis 28. Januar 2024
Eröffnung: Dienstag, 5. September, 19 Uhr Performance: Mittwoch, 6. September, 17 Uhr wird der Künstler persönlich anwesend sein und eine durchaus entwaffnende aber satirische Unterrichtsstunde abhalten.
Kenny Schachter ist ein in New York lebender Künstler, Kurator, Dozent und Kritiker, der sich intensiv mit Kryptokunst und NFTs auseinandersetzt. In seiner Kolumne bei "artnet News" hinterfragt Schachter auch gerne den traditionellen Kunstbetrieb. Sein künstlerisches Schaffen ist vielschichtig, mit einer Menge an physischen und digitalen Materialien wie Zeichnungen, Skulpturen, Videos, Memes und digitalen Collagen verbildlicht er eindrucksvoll aktuelle gesellschaftliche Phänomene.

Der Titel der Ausstellung Keep Hope Alive bezieht sich auf ein irisches Rennpferd, das trotz vielversprechender Aussichten nie ganz zum Sieger wurde. Aber wie der Name schon andeutet: nie aufgeben, auch wenn die Umstände noch so widrig sind. Dieses Motto überträgt Kenny Schachter auf die Kunstwelt, die für ihn ein entmutigender Ort in einer wenig einladenden Umgebung ist, mit begrenzter Zugänglichkeit, die von einer ausgrenzenden Mentalität geprägt ist. Aber trotzdem machen Künstler Kunst, Schriftsteller schreiben, Sänger singen und Schauspieler schauspielern; denn die Alternative wäre düster und das Leben kann schon düster genug sein, so der Künstler.

Schachters erste museale Einzelausstellung zelebriert den Durchhaltewillen, die Beharrlichkeit und das unerbittliche Streben nach einem Leben mit Kunst – um jeden Preis.

In einer seiner Installationen, die dem Setting eines Klassenzimmers nachempfunden ist, kann man Gesprächen und Vorträgen lauschen, deren Inhalt Schachters zynische und doch optimistische Sicht auf die Kunst widerspiegelt.