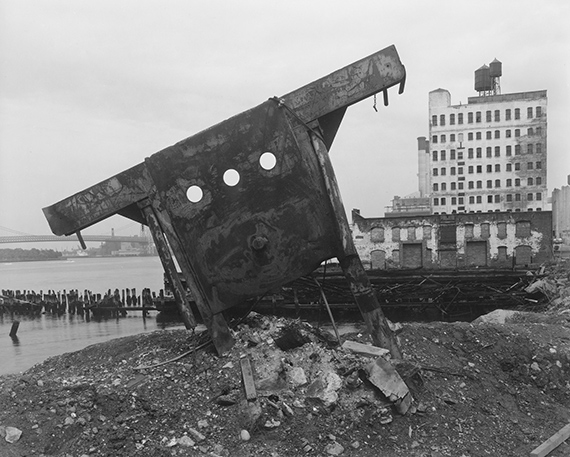 Stepping Stones: Three Photographic Journeys
Exhibition: 27 Sep – 30 Nov 2023

Large Glass
392 Caledonian Road
N1 1DN London
+44 (0)20-76099345
info@largeglass.co.uk
www.largeglass.co.uk
Wed-Sat 11-18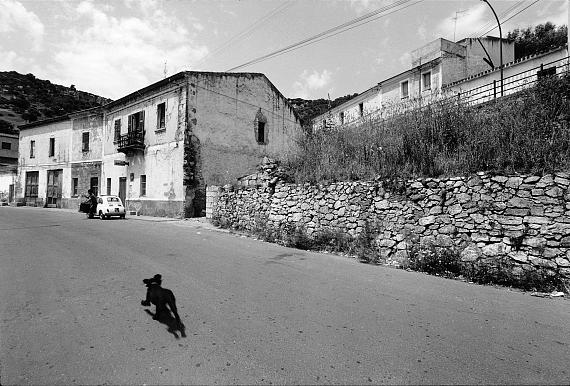 "Stepping Stones: Three Photographic Journeys"
Gerry Johansson, Guido Guidi and Mark Ruwedel

Exhibition: 27 September – 30 November 2023
"Stepping Stones: Three Photographic Journeys" connects the work of three photographers: Gerry Johansson, Guido Guidi and Mark Ruwedel. Focusing on a specific journey by each artist, three distinct conceptual, and personal, approaches to capturing place unfold.

Gerry Johansson realised his series Motel Prints (1983) during a coast-to-coast long trip, beginning in Los Angeles in May 1983 and ending in New York, via Utah, Colorado, Oklahoma, and Arkansas to Memphis, meeting with renowned photographers of the time, Robert Adams, Richard Benson, Gary Winogrand and William Eggleston, among others. Taking photographs daily with his 8x10" camera, he would develop film in the evening in his motel rooms, making contact prints from select negatives by placing a glass plate on top of the printing paper and turning on the room light for a few seconds. Central to Johansson's presentation is a new portfolio, "Coast to Coast", comprising 10 gelatin silver contact prints and an accompanying booklet produced by Imagebeeld Edition, Brussels.

Gerry Johansson (b.1945 in Örebro, Sweden) is one of Sweden's most renowned photographers. Working mostly in black and white, and favouring the square format, Johansson is attracted to the neglected details of urban space. He is known for portraying quiet small towns around the world in the USA, Sweden, Italy, Japan, Germany and Spain. Johansson has produced a large number of books including the recently published 'American Winter' (2018) and 'Spanish Summer' (2022), both MACK. He has been awarded the Region Skånes kulturpris (2012) and the Lars Tunbjörk Prize (2019).

In May 1974, a newlywed Guido Guidi travelled to Sardinia with his wife Marta, instinctively capturing an unfamiliar landscape, shooting with his Nikon camera. While his peers were focused on portraiture, Guidi immortalised bollards, the backs of flaking houses, old gates, external doors, bushes and stones. As Irina Zucca Alessandrelli writes, Guidi's 'truth is anonymous and invisible to the eyes of the majority.' And as with Johansson's unconventional means of processing, Guidi also experimented with solarising his images, using lemon juice for instance to transform his black and white images into fluorescent colours, or using cardboard sheets with small holes in them to direct light onto certain parts of the print.

Guido Guidi (b. 1941 in Cesena, Italy) is one of Italy's most respected photographers, with a career spanning more than five decades. Neorealist film and conceptual art have played a significant role in shaping his unsentimental but also intensely personal vision. He has mostly focused his lens on rural and suburban geographies close to his home and occasionally wider afield in Europe. Guidi has produced over 30 monographs to date, including 'In Sardegna: 1974, 2011' (MACK) for which he was awarded the Premio Hemingway 2020 Prize for Photography.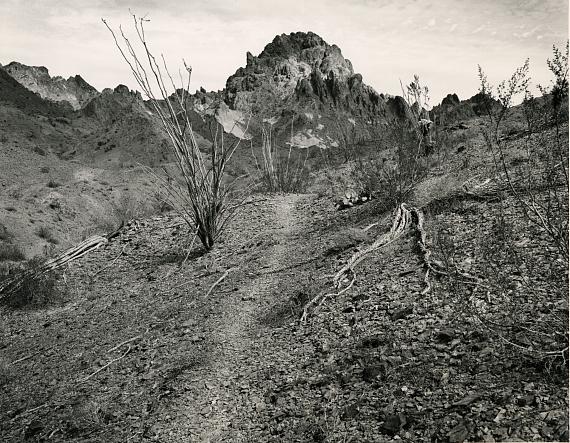 Mark Ruwedel describes his "Ice Age series" (1995-2003) as 'a study of human activity in the context of the Pleistocene lakes which once covered large portions of the arid American West.' It brings together photographs that record the evidence of both prehistoric and contemporary cultures within the landscape as well as the ways in which these settlements and activities have left visible marks on it.

Mark Ruwedel (b. 1954, Bethlehem, PA, USA) is known primarily as a Western landscape photographer, Ruwedel has acknowledged a varied range of artistic influences from 19th Century photographers such as Carleton Watkins, as well as Earthworks artists such as Robert Smithson, to the New Topographics photographers. Ruwedel has produced over 10 monographs to date, the most recent, 'Rivers Run Through It', has just been published by MACK and is the first volume of a four-part epic 'Los Angeles: Landscapes of Four Ecologies.' He won the Scotiabank Photography Award and a Guggenheim Fellowship (both 2014) and was shortlisted for the Deutsche Börse Photography Foundation Prize (2019) and for the Prix Pictet (2021). His archive is housed at Stanford University's Special Collections Library.

The exhibition is co-curated by Jean-Paul Deridder. Deridder writes and teaches on art and photography at the Royal Academy of Fine Arts in Brussels. He was the co-founder and Director at Fondation A Stichting, Brussels from 2012 to 2020. In 2022, he founded Imagebeeld Edition, a new publishing project of portfolios and books.