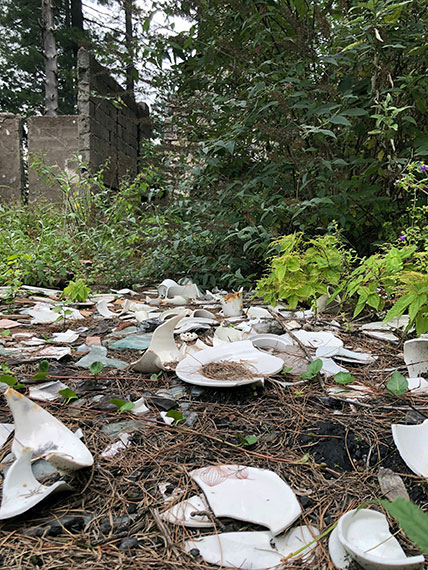 How to Love a Tree: Wild Encounters
Foam 3h: Hira Nabi
Exhibition: 22 Sep – 26 Nov 2023

Foam Fotografiemuseum Amsterdam
Keizersgracht 609
1017 DS Amsterdam
+31 (0)20-5516500
pressoffice@foam.org
www.foam.org
Mon-Wed 10-18; Thu-Fri 10-21; Sat-Sun 10-18
How to Love a Tree: Wild Encounters is an ongoing investigation into the disappearance of ecosystems and environments rich in flora and fauna in Pakistan. Using varied forms of media including moving images, audio, text, performance, cyanotypes, silkscreen prints, and rubbings, Hira Nabi's project explores the complex connections between exploitation, history and identity.

"What happens during destruction? What does the aftermath entail? What does disappearance look like? What traces does it leave behind? What is the texture of rot, debris and ruins?"
- Hira Nabi

How to Love a Tree: Wild Encounters is an ongoing project launched in 2019. The individual chapters of the study highlight colonial influences and geographical changes with their lasting effects. Nabi's work comes about through her engagement with the environment situated in Pakistan: former colonial hill stations in and around the towns, villages and surrounding blue pine forests of Murree, and the Galiyat region.

Nabi sees these places as ecosystems that are crumbling, with a history marked by colonial rule. She focuses on making remnants of this painful past visible in what are now tourist destinations in the hills. Here, traces of exploitation mingle with expressions of capitalism, while the deterioration of the environment continues.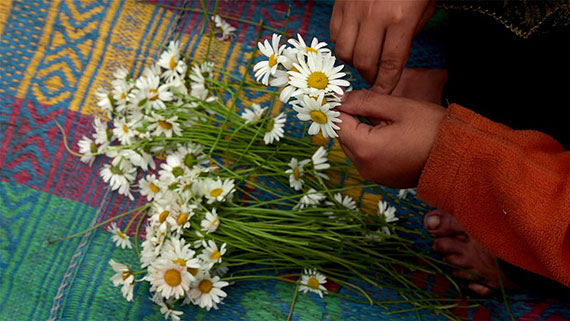 Hira Nabi is an emerging Pakistani artist and filmmaker. She confronts and challenges anthropocentric assumptions centred on humans, which are deeply rooted in (Western) art and philosophy. Through her focus on the environment and everyday stories, she seeks a greater interconnectedness through her art.

Her work has been featured in a number of group exhibitions including Colomboscope in 2019 and Lahore Biennale in 2018. Other venues where she has shown include: SAVVY Contemporary, Ashkal Alwan, Johann Jacobs Museum, Warehouse421, Extra City, MIT School of Architecture and Planning, and the New School, among many others. She has been featured at film festivals such as CPH:DOX, Sundance, AFI DOCS, Rencontres Internationales and Dokufest. She was awarded the 2020 Next Generation Prince Claus Award and was nominated for the IDA Short Documentary Award (2021) and the Han Nefkens Foundation Award (2020). She lives and works in Amsterdam and Lahore.