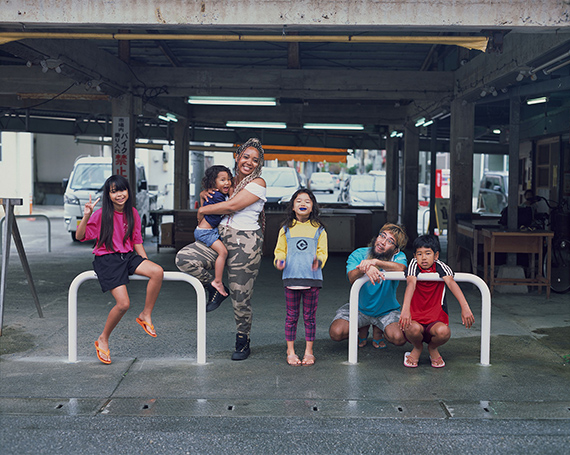 What Can I Do?
Exhibition: 13 Oct – 24 Dec 2023

Tokyo Opera City Art Gallery
Nishi-Shinjuku,Shinjuku-ku
163-1403 Tokyo
+81-3-5353-0756
ag-press@toccf.com
www.operacity.jp/en/ag
Tue-Fri 11-19, Sat, Sun 11-20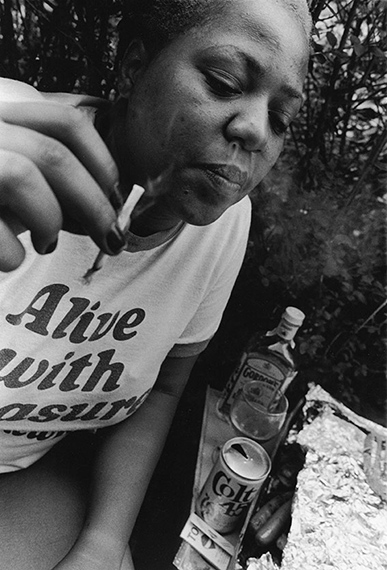 This solo exhibition attempts to bring out a true picture of Okinawa-based photographer Ishikawa Mao (b. 1953), who remains very active today. It includes major works from her early period and focuses particularly on new works in The Great Ryukyu Photo Scroll series that she has been working on since 2014.

Ishikawa's photography was exhibited at an art museum outside Okinawa for the first time at the group exhibition Non-sect Radical Contemporary Photography Ⅲ at Yokohama Museum of Art in 2004, and she has since had held many exhibitions throughout the world. This show at Tokyo Opera City Art Gallery is her first solo exhibition at an art museum in Tokyo, and follows the success of her career retrospective Ishikawa Mao: Bad Ass and Beauty One Love at Okinawa Prefectural Museum & Art Museum in 2021.

While Ishikawa's work is in public collections throughout the world and is widely known, there have been few opportunities to examine her photographs in the historical context of her earlier work. This show is to introduce her oeuvre in sequence from early works up to her latest pieces.

This show is a good opportunity to view the latest work by Ishikawa, who continues to train her lens on the frontline of the difficult geopolitical situation in which modern-day Okinawa still finds itself, despite the fact that last year marked the fiftieth anniversary of Okinawa's return to Japan.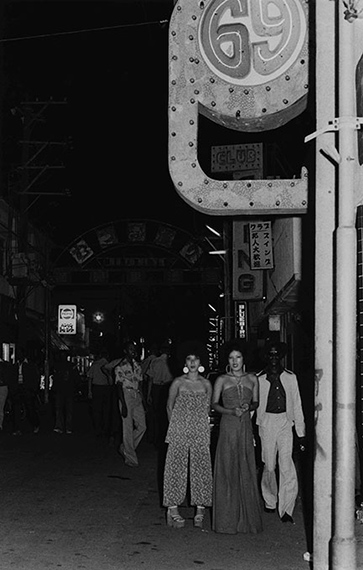 Ishikawa Mao was born in 1953 in the village of Ogimi in Okinawa Prefecture. She began photography in the 1970s, studying under Tomatsu Shomei at the Workshop Photography School in 1974. Working based in Okinawa, Ishikawa's practice involves photography that is intimately related to humanity, focussing on people connected to Okinawa. She extracts real portrayals of individuals from her subjects through interviews in which she listens closely and becomes more than just an interviewer, revealing the reality of Okinawa from a different, fresh perspective.

Ishikawa's approach of taking advantage of chance encounters to photo people while developing a rapport that is closer than the usual photographer-subject relationship is something she established early on. This can be seen in Red Flower: The Women of Okinawa, in which she worked at a bar catering exclusively to African American soldiers in the 1970s and photographed her coworkers and their wild lifestyles, and Life in Philly, in which she visited the hometown of an African American she met at the time.

Based in Okinawa and very active throughout the world, covering people and events related to Japan's former military forces, its current Self-Defense Forces, and the US military, Ishikawa has consistently maintained a distinctive perspective in which she steadfastly approaches her subjects with a focus on their humanity.

She continues to search for and cover relevant situations today, recently presenting series that could perhaps be considered creative photography, such as Morika's Dreams and The Great Ryukyu Photo Scroll, which were prompted by Here's What the Japanese Flag Means to Me. In each series, she maintains an artistic practice based on building trust between her and her subjects.

This exhibition is an opportunity to look back on Ishikawa Mao's career, from the prints she exhibited in her early years in the 1970s to her current works. It presents the distinctive artistic eye with regard to Okinawa that she has developed over the years, displaying a total of over 60 photos selected from her series of works, including her latest works and recent works in The Great Ryukyu Photo Scroll series that the artist has put the most effort into in recent years.