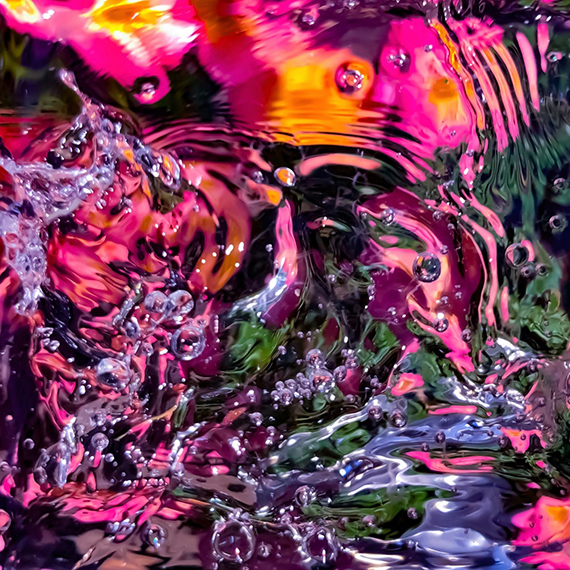 Paradise in Mind
Exhibition: 26 Oct – 25 Nov 2023
Thu 9 Nov

ARTCO Berlin
Frobenstr. 1
10783 Berlin
+ 49 (0)30 -64468090
berlin@artco-art.com
www.artco-gallery.com
Wed-Sat 12-19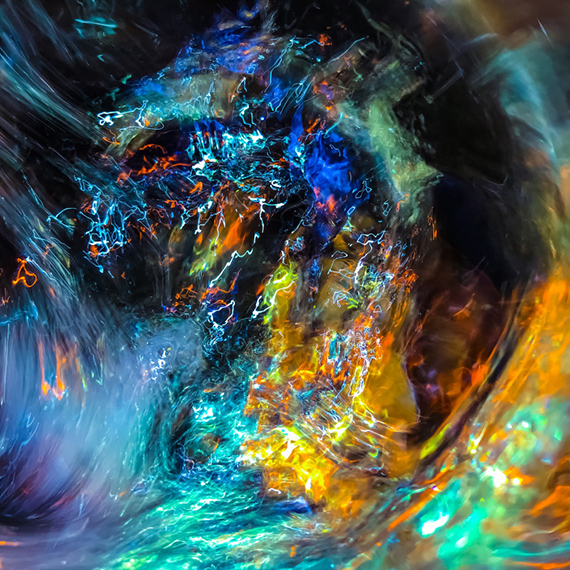 Astrid Lowack
"Paradise in Mind"

Exhibition: 26 October – 25 November 2023
"To have paradise in mind, is after all, something wonderful, to look forward to it likewise.... it can of course also be seen as something final - depending on the point of view... just as my pictures always combine something positive and something negative - and you perceive what you want to see...", the artist explains with reference to the exhibition title.

Visiting the gallery, viewers are invited to turn off their minds and fully engage with the large-scale works of the photo artist. They provide access to an alien world into which one balances with uncertain footsteps. The further you move, the more you loose connection to established color contexts, to familiar forms and their proportions. Your mind inevitably gravitates to this supernatural experience, of natural phenomena that no longer seem to fit into this world.

The artist normally works outside amidst nature. There the artist finds all the elements that she needs for the "transcendent" image effect she is striving for, beyond normal sensory experience: light and shade, water and movement. The duration of the photographic process is open, it can last between a few minutes and several hours. This often results in several thousand photographs. The artist chooses some of these, which she then treats in two steps. Firstly she selects a section as a valid picture composition, and secondly she reduces or intensifies the colors inherent in the image.

Astrid Lowack, born in Bamberg in 1969, originally studied Industrial Design - but has long since crossed the formal boundaries of applied design. Her work could rather be described as a part of "subjective photography," which Otto Steinert founded at the beginning of the 1950s with an explicitly artistic claim. Here, the documentary aspect was no longer in the foreground, but the experimental one, which was supposed to stimulate the viewer's imagination and encourage a subjective interpretation.

The reception of these works is also correspondingly subjective. In his 2018 analysis of Lowack's photographs, Prof. Dr. Klaus Honnef concluded, "The longer one looks at the artist's images, and especially the more intensely, the more clearly contours of patterns and formations seem to emerge, [...] as if a world still in the making were revealed in the manifold color-form formations."

Astrid Lowack lives and works near Amsterdam and has been included in numerous solo and group museum exhibitions.

A publication "ASTRID LOWACK The Elements of Transcendence" has been published by Hirmer-Verlag.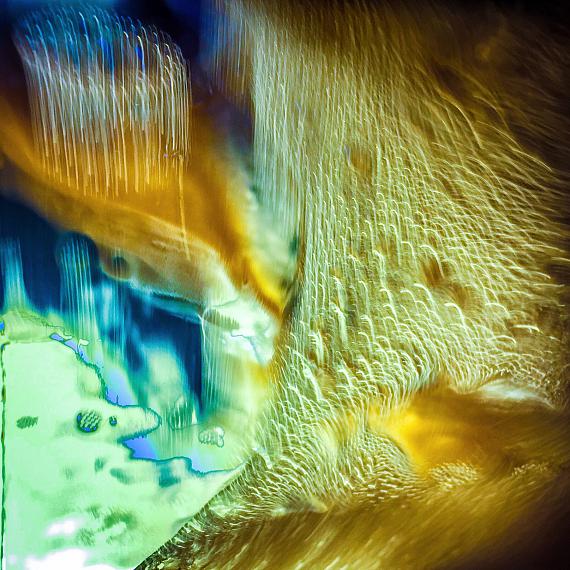 Astrid Lowack
"Paradise in Mind"

Ausstellung: 26. Oktober bis 25. November 2023
"Das Paradies vor Augen zu haben, ist ja etwas Wunderschönes, sich darauf zu freuen ebenso... es kann natürlich auch als etwas Endgültiges gesehen werden - je nach Betrachtungsweise... genau wie meine Bilder immer etwas Positives und etwas Negatives ineinander vereinen - und man erstmal nur das wahrnimmt, was man sehen möchte…"", erklärt die Künstlerin hintergründig mit Blick auf den Ausstellungstitel.

Die Besucher der Ausstellung sind eingeladen, den Verstand auszuschalten und sich voll auf die großformatigen Werke der Foto-Künstlerin einzulassen. Sie ermöglichen den Zugang in eine fremde Welt, in die man unsicheren Tritts hinein balanciert. Je weiter man voranschreitet, desto mehr verliert man den Bezug zu gelernten Farbzusammenhängen, zu bekannten Formen und ihren Proportionen. Man denkt unweigerlich an übernatürliche Erfahrungen, an Naturphänomene, die nicht mehr in diese Welt zu passen scheinen.

Die Künstlerin arbeitet meistens draußen in der Natur. Dort findet sie alle Elemente vor, die sie für die angestrebte "transzendente", jenseits normaler Sinneserfahrungen liegende Bildwirkung benötigt: Licht und Schatten, Wasser und Bewegung. Die Dauer des fotografischen Prozesses ist offen, sie kann zwischen wenigen Minuten und mehreren Stunden betragen. Dabei entstehen oft mehrere Tausend Fotografien. Aus diesen wählt die Künstlerin einige aus, die sie anschließend in zwei Schritten bearbeitet. Erstens wählt sie einen Ausschnitt als gültige Bildkomposition, und zweitens reduziert oder intensiviert sie die bildimmanenten Farben.

Astrid Lowack, 1969 in Bamberg geboren, hat ursprünglich Industriedesign studiert - die formalen Grenzen von angewandtem Design jedoch längst hinter sich gelassen. Ihre Arbeiten stehen ideell der Strömung der "Subjektiven Fotografie" nahe, die Otto Steinert zu Beginn der 1950er Jahre mit explizit künstlerischem Anspruch begründet hatte. Hier stand nicht mehr der dokumentarische Aspekt im Vordergrund, sondern der experimentelle, der die Phantasie des Betrachters stimulieren und zu einer subjektiven Interpretation anregen sollte.

Auch die Rezeption dieser Arbeiten ist entsprechend subjektiv. Prof. Dr. Klaus Honnef kam in seiner Analyse von Lowacks Fotografien 2018 zu dem Ergebnis: "Je länger man die Bilder der Künstlerin betrachtet, und vor allem, je intensiver, desto deutlicher scheinen sich Konturen von Mustern und Formationen abzuzeichnen, […] als ob sich in den vielfältigen Farb-Formgebilden eine Welt offenbaren würde, die noch im Entstehen begriffen ist."

Astrid Lowack lebt und arbeitet bei Amsterdam und war in zahlreichen musealen Solo- und Gruppenausstellungen vertreten.

Im Hirmer-Verlag erschien die Publikation "ASTRID LOWACK The Elements of Transcendence".