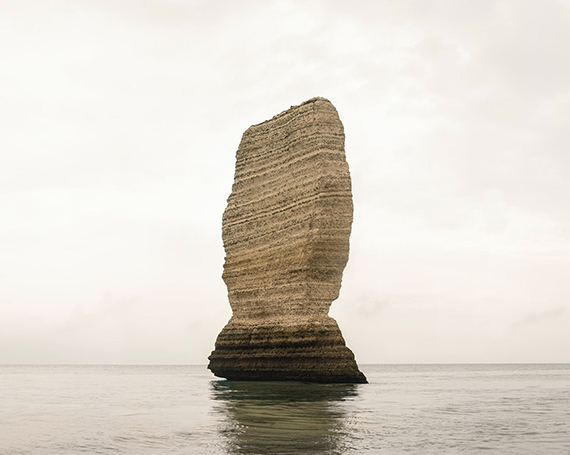 Olaf Otto Becker
Exhibition: 17 Nov 2023 – 12 Jan 2024
Fri 17 Nov 18:00

Galerie Nikolaus Ruzicska
Faistauergasse 12
5020 Salzburg
+ 43 662-630360
salzburg@ruzicska.com
www.ruzicska.com
Tue-Fri 10-18, Sat 10-14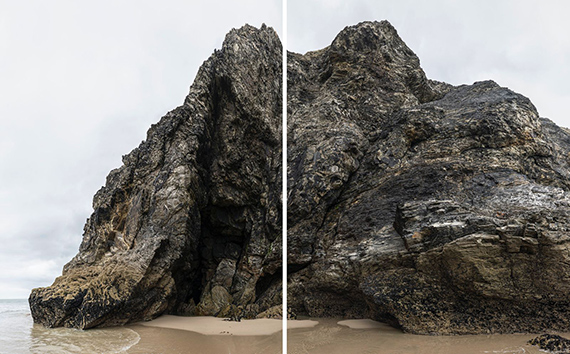 Olaf Otto Becker

Exhibition: 17 November, 2023 – 12 January, 2024
Opening and conversation with the artist: Friday, 17 November, 6pm
"I want to create a window on what I have seen", Olaf Otto Becker (b. Travemünde, D, 1959) says about the imposing landscape pictures taken all over the world in which, for over thirty years, he has recorded the changes in nature.

The unifying theme in his most recent series of works is the North Atlantic Gulf Stream, which flows along Europe's western coastlines northward from Spain until it sinks to the bottom of the sea east of Greenland. In the ongoing project, begun in 2019, Olaf Otto Becker uses his camera to capture both primordial landscapes that owe their existence to nature alone and changes wrought by humans that have become imprinted on the scenery. He takes up to fifty individual shots of a chosen motif from a variety of perspectives and vantage points, which he then "stitches together" on the computer in a painstaking postproduction process to obtain the final image. This technique gives Olaf Otto Becker's works an unrivaled depth of focus, making them precise renditions of what he has seen: each discoloration in the landscape, each rock fold, each breaking wave stands out.

In the exhibition, large-format depictions of giant rock formations that rise from the sea to majestic dominance, vouchsafing vistas of the endless horizon as though seen through a curtain, contrast with ephemeral "natural drawings" in the sands of beaches. These pictures evince a graphical quality, balancing between abstraction and figuration. The striking phenomena are engendered by the rising and falling tides wherever different strata of sand abut. When the water recedes, delicate shapes, patterns, and lineaments remain that suggest drawings made by human hands. Olaf Otto Becker's camera immortalizes the evanescent creations, lending significance to what is but short-lived: the next incoming tide will efface the unique constellations, making room for new ones.

"In this instance, my objective is to record not the traces of man but the singularity of nature," the artist says. In connection with the landscapes, he also produced a series of portraits of people he met as he worked in the respective regions. A selection of some twenty small-format pictures is on view in the exhibition, pieces from a colorful mosaic of narrative anecdotes.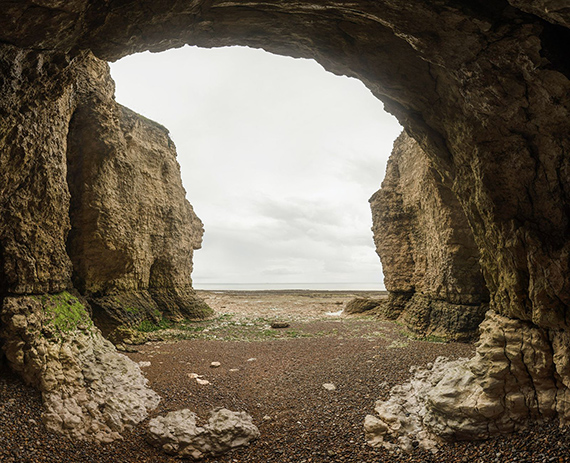 Olaf Otto Becker

Ausstellung: 17. November 2023 bis 12. Januar 2024
Eröffnung und Künstlergespräch: Freitag, 17. November, 18 Uhr
"Ich möchte mit diesen Bildern ein Fenster schaffen zu dem, was ich gesehen habe", sagt Olaf Otto Becker (*1959 Travemünde, D), der seit mehr als 30 Jahren in seinen rund um die Erde entstandenen eindrucksvollen Landschaftsaufnahmen die Veränderungen in der Natur festhält.

Der rote Faden in seiner neuesten Werkserie ist der Nordatlantische Golfstrom, der sich in Europa entlang der westlichen Küstengebiete von Spanien Richtung Norwegen bewegt, bis er schließlich östlich von Grönland abtaucht. In diesem 2019 begonnenen, fortlaufenden Projekt hält Olaf Otto Becker mit seiner Kamera sowohl Urlandschaften fest, die aus sich heraus entstanden sind, als auch von Menschen verursachte Veränderungen, welche sich in die Landschaft eingeschrieben haben. Aus unterschiedlichen Perspektiven und Standpunkten heraus entstehen bis zu 50 Einzelaufnahmen des jeweiligen Motivs, die Olaf Otto Becker mithilfe seines Computers in einem diffizilen Nachbearbeitungsprozess zum endgültigen Bild vereint ("Stitching"). Diese Technik garantiert eine einzigartige Tiefenschärfe und eine präzise Wiedergabe des Gesehenen: jede Verfärbung in der Landschaft, jede Felsenfalte, jeder Wellenbruch werden sichtbar.

Neben großformatigen Aufnahmen von gigantischen Felsformationen, die sich mit majestätischer Dominanz aus dem Meer erheben und wie durch einen Vorhang den Blick auf den unendlichen Horizont gewähren, offenbaren sich in der Ausstellung gleichsam als Gegenpol Aufnahmen von ephemeren "Naturzeichnungen" im Küstensand.

Sie weisen einen graphischen Charakter auf, oszillierend zwischen Abstraktion und Figuration. Dabei handelt es sich um beeindruckende Erscheinungen, die bei Ebbe und Flut entstehen, wenn verschiedene Sandschichten aufeinandertreffen. Nach Abfließen des Wassers bleiben zarte Formen, Muster und Linien zurück, die wie von Menschenhand erschaffene Zeichnungen anmuten. Olaf Otto Becker hält mit seiner Kamera das Vergängliche fest und gibt dem Flüchtigen Bedeutung, denn mit den nächsten Wassermassen verschwinden diese einzigartigen Konstellationen, damit bald neue entstehen. "Hier geht es mir darum, nicht die Spuren der Menschen festzuhalten, sondern die Einzigartigkeit der Natur", sagt der Künstler.

Innerhalb der Werkgruppe der Landschaftsaufnahmen ist eine Porträtserie von Zufallsbegegnungen mit Menschen aus den jeweiligen Regionen entstanden. In der Ausstellung wird eine Auswahl von ca. 20 kleinformatigen Aufnahmen präsentiert, die zusammen ein buntes Mosaik dieser erzählerischen Momente ergeben.