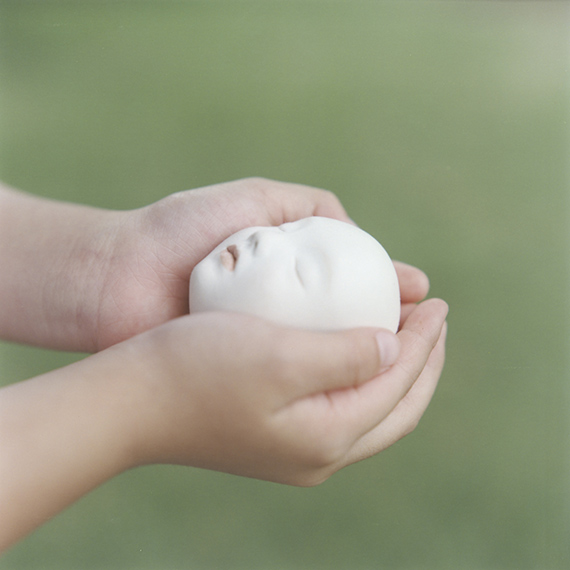 M/E
Exhibition: 7 Nov – 26 Nov 2023
Tue 7 Nov 18:00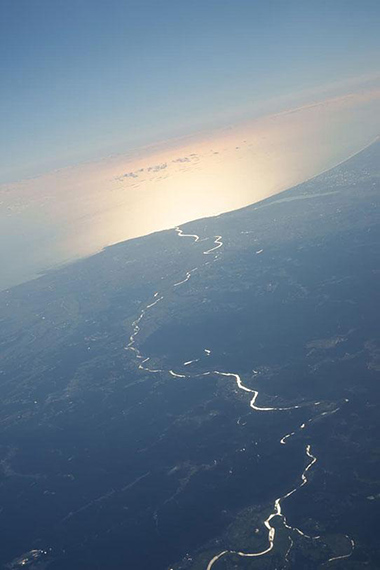 After the first exhibition in 2006 in Milan, Rinko Kawauchi returns at Fondazione Sozzani with a site-specific exhibition curated by Emmanuelle de l'Ecotais on the occasion of Photo Days 2023 in Paris.

Rinko Kawauchi (1972) is renowned for her kindness and the brightness of her color photographs that reveal since her early works the mystery, the genius, the fragility, and the strength of life in all its forms. Her gaze also rests on the immediate environment's delicate beings – be it the flora, wildlife, or its family members, forces of nature consisting of volcanoes and glaciers formed over long periods of time. The unique sensitivity of his photography reveals the links between these subjects, which all shine with the same vital splendor.

The exhibition imagined by Rinko Kawauchi consists of a monumental installation, occupying the entire space of the former industrial building, a video, and a series of photographs selected from his latest series, M/E, An interlinking, and Illuminance. Addressing an existential question — "Why am I alive, here and now?" —, her photography invites the viewer to reconsider several questions about human life and our relationship with nature.

An interlinking is a new work comprising images shot in the 6 x 6 square format that Kawauchi is known for, seen in Utatane and Illuminance. The images in An interlinking were assembled from Kawauchi's photographic archive, reaching back two decades or more; some have never been seen by the public before. By contrast with the macro perspective often adopted in M/E, the latter half and main series of this exhibition, An interlinking chiefly depicts the everyday tiny lives shot from a faithfully life-sized perspective. Additionally, while M/E was shot entirely digitally, the works in An interlinking were all shot with a Rolleiflex 6 x 6 film camera. The print size is intentionally enlarged in order to place the viewer in a 1:1 relationship with each image.

M/E is Kawauchi's latest series begun in 2019. The two halves of the title are the initial letters of "Mother" and "Earth," combining to form "Mother Earth" or simply "Me." The series began with photographs of glaciers, waterfalls, and volcanoes taken in Iceland in 2019, where Kawauchi experienced a deep connection to the planet when inside a dormant volcano. After this came the COVID-19 pandemic, and Kawauchi continued the series with photographs of everyday family scenes and the living things around her house, images of floating ice and snowy landscapes from the Hokkaido winter, and photographs with cosmic elements such as lunar eclipse and moon rocks. The subjects Kawauchi photographs range back and forth from distant locations to places very near Kawauchi herself, but all are events on the planet we call home, evoking in the viewer a sense of continuity and connection.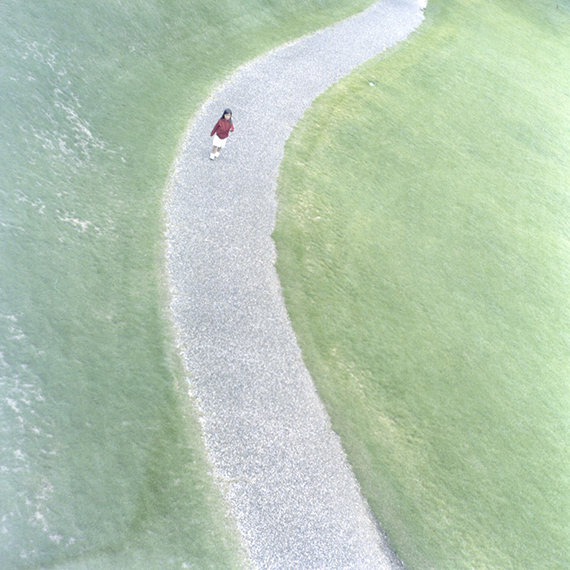 Pour la première fois depuis 2005, Rinko Kawauchi revient à Paris, avec une exposition pensée sur mesure pour Photo Days dans un lieu privé exceptionnel, la Fondazione Sozzani.

Rinko Kawauchi (née en 1972) est réputée pour la douceur et la luminosité de ses photographies couleurs qui révèlent, depuis ses premières œuvres, le mystère, l'éclat, la fragilité et la force de la vie sous toutes ses formes. Son regard se pose aussi bien sur les êtres délicats de son environnement immédiat, qu'il s'agisse de la flore, de la faune ou des membres de sa famille, que sur les grandes forces de la nature que constituent les volcans et les glaciers formés au cours de longues périodes temporelles. La sensibilité unique de sa photographie révèle les liens entre ces sujets, qui brillent tous d'un même éclat vital.

L'exposition imaginée ici par Rinko Kawauchi est constituée d'une installation spectaculaire qui occupe la hauteur sous plafond de cet ancien bâtiment industriel, d'une vidéo, et d'un ensemble de photographies sélectionné à partir de ses dernières séries, M/E, An Interlinking et Illuminance.