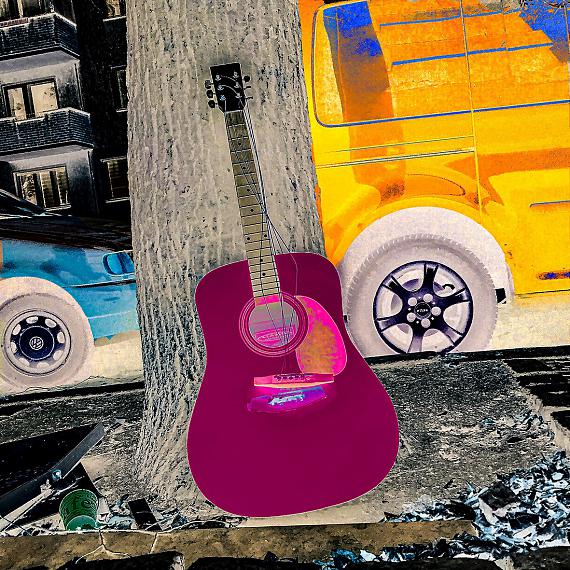 A Present from the Past
Exhibition: 10 Nov – 22 Dec 2023
Thu 9 Nov 18:00

nüüd.berlin gallery
Kronenstr. 18
10117 Berlin
+49-(0)1577 533 08 89
info@fine-art.berlin
www.nüüd.berlin
Thu-Sat 13-19 + b.a.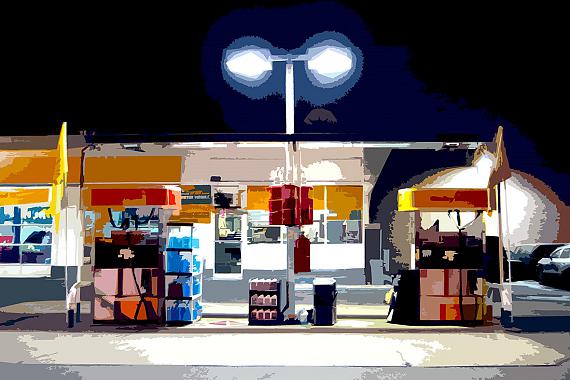 Daniela Finke
"A Present from the Past"

Exhibition: 10 November – 22 December 2023
Opening: Thursday, 9 November, 6pm

Artist Talk & Finissage: Saturday, 22 December, 4pm
In her works, Daniela Finke explores the invisible relationships of the visible world. In bright colours, she marks bodies, architectures, everyday things or natural phenomena, putting them out of focus. In this way, her pictures bring elementary forms and relationships to light and turn the inside of perception inside out. Like magical illuminations of the unconscious, abstract and concrete at the same time, her series play through the temporary patterns of perception and reveal their fragile, rationally hardly graspable shape.

The exhibition focuses on the latest series of works "A Present from the Past", in which the artist deals with the ancient species of horseshoe crabs (Limulidae). In the differently edited and staged photographs, the contour of the animal appears again and again as a stereotypical sign: as a constellation or a scarab-like gem, as a shadow in the ocean blue of cyanotypes, which refers to the colouring of the coveted bluish blood of the horseshoe crabs.

A Present from the Past - not only the endangered species of Limulidae, but also other pictorial motifs in this work show seem to be a gift from the past: white-blue glacier fronts from Patagonia, discarded everyday things from the series "Discarded" or canonical buildings of modern architecture. By reducing the forms, Daniela Finke makes structures of the living visible and releases a dancing present.

Daniela Finke, born 1958 in Hanover, is a visual artist working in the field of digital photography. Playing with reality and illusion, compositional boldness and brilliant colouring have become her trademark. Always travelling and with anthropological curiosity, she captures people in action, very specific social scenarios or focuses her perception on architectural structures.

The artist has received numerous grants and awards, including the European Architectural Photography Award. Her works are represented in collections and institutions and have been exhibited nationally and internationally, for example at the Bundeskunsthalle Bonn, at Art Karlsruhe and at the Scope Art Fair in New York, London and Miami.

Daniela Finke lives and works in Berlin.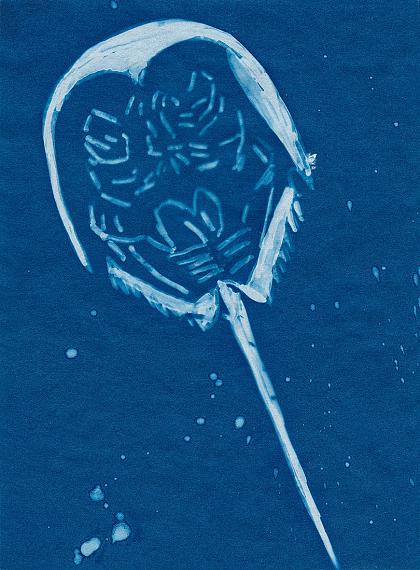 Daniela Finke
"A Present from the Past"

Ausstellung: 10. November bis 22. Dezember 2023
Eröffnung: Donnerstag, 9. November, 18 Uhr

Artist Talk & Finissage: Samstag, 22. Dezember, 16 Uhr
Daniela Finke erkundet in ihren Arbeiten die unsichtbaren Verhältnisse der sichtbaren Welt. In leuchtenden Farben markiert sie Körper, Architekturen, Alltagsdinge oder Naturphänomene, stellt sie unscharf. So bringen ihre Bilder elementare Formen und Beziehungen zum Vorschein und kehren die Innenseite der Wahrnehmung nach außen. Wie magische Illuminationen des Unbewussten, abstrakt und konkret zugleich, spielen ihre Serien die temporären Muster der Wahrnehmung durch und geben ihre fragile, rational kaum fassbare Gestalt frei.

Im Mittelpunkt der Ausstellung steht die neueste Werkserie "A Present from the Past", in der sich die Künstlerin mit der uralten Spezies der Pfeilschwanzkrebse (Limulidae, engl. Horseshoe Crabs) auseinandersetzt. In den unterschiedlich bearbeiteten und inszenierten Fotografien taucht die Kontur des Tieres immer wieder als stereotypes Zeichen auf: als Sternbild oder skarabäenhaftes Kleinod, als Schatten im Ozeanblau von Cyanotypien, das auf die Färbung des begehrten bläulichen Blutes der Pfeilschwanzkrebse verweist.

A Present from the Past – nicht nur die vom Aussterben bedrohte Spezies der Limulidae, sondern auch weitere Bildmotive dieser Werkschau scheinen ein Geschenk aus der Vergangenheit zu sein: weißblaue Gletscherfronten aus Patagonien, entsorgte Alltagsdinge aus der Serie "Ausgesetzt" oder kanonische Bauten moderner Architektur. Durch Reduktion der Formen macht Daniela Finke Strukturen des Lebendigen sichtbar und setzt eine tanzende Gegenwart frei.

Daniela Finke, (*1958 in Hannover), ist eine bildende Künstlerin, die im Bereich der digitalen Fotografie arbeitet. Das Spiel mit Wirklichkeit und Illusion, kompositorische Kühnheit und brillante Farbgebung sind ihr Markenzeichen geworden. Immer wieder auf Reisen und mit anthropologischer Neugier erfasst sie Menschen in Aktion, sehr spezifische gesellschaftliche Szenarien oder richtet ihre Wahrnehmung auf architektonische Strukturen.

Sie erhielt zahlreiche Stipendien und Auszeichnungen, u.a. den Europäischen Architekturfotografie-Preis. Ihre Arbeiten sind in Sammlungen und Institutionen vertreten und wurden national und international ausgestellt, so in der Bundeskunsthalle Bonn, auf der Art Karlsruhe sowie der Scope Art Fair in New York, London und Miami.

Daniela Finke lebt und arbeitet in Berlin.