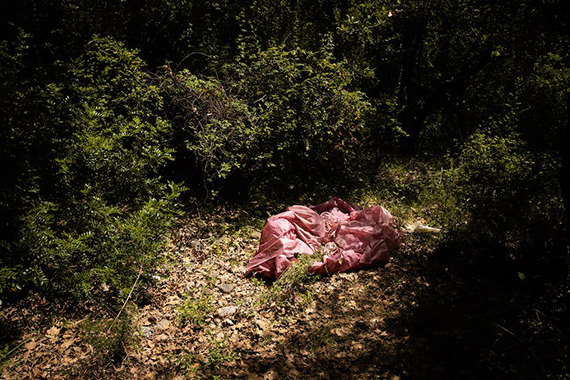 Guilty Grounds
Foam 3h
Exhibition: 1 Dec 2023 – 3 Mar 2024
Thu 30 Nov 18:30

Foam Fotografiemuseum Amsterdam
Keizersgracht 609
1017 DS Amsterdam
+31 (0)20-5516500
pressoffice@foam.org
www.foam.org
Mon-Wed 10-18; Thu-Fri 10-21; Sat-Sun 10-18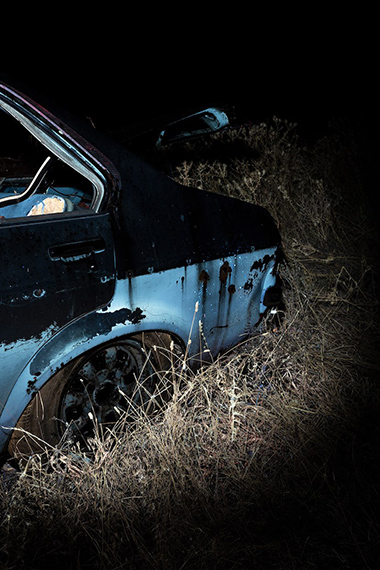 Foam 3h presents the first solo exhibition of recently graduated Dutch photographer Steffi Reimers, the 7th recipient of the Florentine Riem Vis Stipendium. For the conceptual photo project Guilty Grounds, she travelled to Calabria, southern Italy, to explore the dark side of Calabrean history and the origins and kidnapping practices of the world's most powerful criminal organisation, the 'Ndrangheta.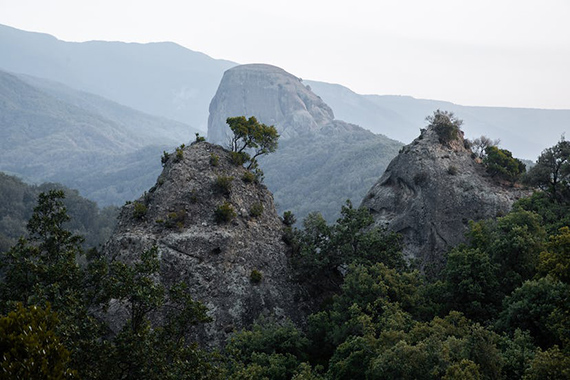 Reimers uses the concept of "Guilty Landscapes" to convey the complexity of this tragic history. She reveals the landscapes of Aspromonte National Park as silent witnesses to the pervasive influence of the 'Ndrangheta. Landscapes that were once untouched and peaceful now resonate with memories of events that have subtly left their mark.

This project highlights its unique use of forensic light, which reveals traces of atrocities and confronts the viewer with the uncomfortable truth. The addition of a 'prayer card' to the exhibition introduces a duality and highlights the role of faith and crime in the region. Although not the central theme, the prayer card serves to highlight the delicate balance between these two aspects and offers a narrative that invites deeper contemplation.

In a region where the mafia and its activities are denied, Guilty Grounds is a powerful reminder of a shocking part of Italian history, confronting the viewer with the uncomfortable truth. In this project, Reimers' choice to exclude human figures from her images is evident, which emphasises the landscapes all the more as both 'guilty' and 'testifying' entities. Each image bears silent witness to the events in Calabria and invites the viewer to join in and make their own interpretations.

Steffi Reimers (NL, 1995) completed an internship with documentary photographer Niels Stomps in 2020. In 2021, she obtained her bachelor's degree in photography from the Hogeschool voor Toegepaste Fotografie in Amsterdam. In the same year, she exhibited at the Nederlands Fotomuseum Rotterdam, and in 2022 she was one of the GUP New Dutch Photography Talents. In 2022, she published the book Aftermath for which she spent two months in Srebenica, impressively portraying the aftermath of the Yugoslavian civil war. Transience, trauma and loss are recurring themes in much of her work. Besides her free work, she has also been employed by the Netherlands Forensic Institute as a medical-forensic photographer since 2022. Here she documents forensic investigations and works with a specialised team to give a voice to victims of violence who can no longer express themselves.

Florentine Riem Vis Stipendium
Steffi Reimers is the seventh recipient of the Florentine Riem Vis Stipendium. The stipend was established in memory of Florentine Riem Vis (1959-2016) and is awarded annually to enable a young artist to further develop their artistic career. Previous recipients include Bebe Blanco Agterberg (2022), Karolina Wojtas (2021), Gilleam Trapenberg (2020), Solène Gün (2019), Rebecca Sampson (2018) and Stefanie Moshammer (2016/17).