Vom Müggelsee bis Hollywood
Exhibition: 18 Jun – 20 Aug 2011
Fri 17 Jun 19:00
Johanna Breede
Fasanenstr. 69
10719 Berlin


Johanna Breede PHOTOKUNST
Fasanenstr. 69
10719 Berlin
+49 (0)30-88913590
photokunst@breede.de
www.johanna-breede.com
The gallery remains closed until 27 May 2023.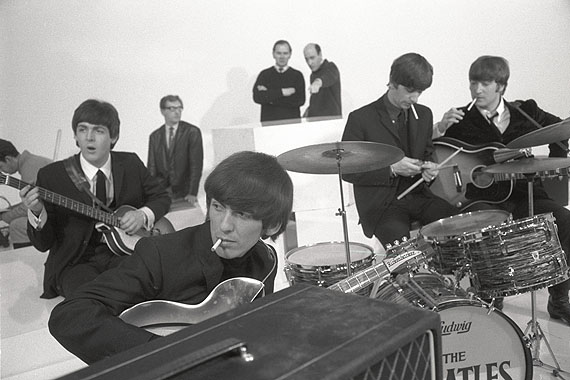 Johanna Breede PHOTOKUNST presents the rediscovery of the German photographer Max Scheler (1928-2003). Scheler, once named Germanys most famous photojournalist of his time, published in Heute, Look, Picture Post, Paris Match, Epoca, Münchner Illustrierten and stern. For his photo essays he travelled around the world for over 25 years.
Max Scheler had the ability to pay attention to the nuances in dealing with people. His portraits of celebrities or historical moments are characterized by this talent. He noticed small, seemingly insignificant gestures from the perspective of detached serenity. Nevertheless, his competence and ability to empathize with his subjects and an intense interest in the psychology of people already characterized his earliest essays for the magazine Heute. In a portrait of his oeuvre in 1958 Scheler mentioned "Im focused on reportage with dramatic content. I look for situations in which facial reactions of the individual or the masses mirror the atmosphere of the event. The human face with emotions of joy, sorrow, excitement, hysteria, faith, despair is most beautiful. I am more interested in the psychological than formal aspects of photography. Excellent composition, graphic qualities, and distribution of light, are prerequisites of a good image, but I apply these unconsciously."
Max Scheler was a dyed in the wool Human Interest photographer. For several years he had been a member of Magnum, the most important photographer cooperative focussed on reportage photography. Schelers oeuvre has been almost forgotten and can now be rediscovered in the gallery.
Parallel to the exhibition the Freundeskreis Willy-Brandt-Haus e.V. shows
a retrospective until July 31, 2011

Max Scheler
Von Konrad A. bis Jackie O.

Fotografien aus Deutschland, China, USA

Willy-Brandt-Haus, Stresemannstr. 28, 10963 Berlin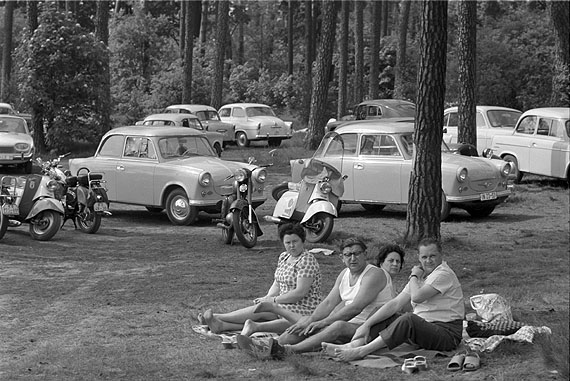 Als unermüdlicher Förderer des fotografischen Werkes seines väterlichen Mentors und Freundes Herbert List, dem er die ersten Schritte in die Professionalität verdankte, hat Max Scheler (1928-2003) sich in den vergangenen Jahrzehnten mehr als verdient gemacht. Dabei ist weitgehend in Vergessenheit geraten, dass Max Scheler, wie der Publizist Fritz Kempe 1964 betonte, der international berühmteste deutsche Fotoreporter seiner Zeit war. Seine Bildreportagen finden sich in Heute, Look, Picture Post, Paris Match, Epoca, der Münchner Illustrierten und im Stern, für den er nahezu zwei Jahrzehnte auf allen Kontinenten unterwegs war.
Max Scheler hat es verstanden, auf die Zwischentöne im Umgang mit den Menschen zu achten. Auch seine Aufnahmen von Prominenten oder von zeithistorischen Momenten zeichnen sich durch diese Gabe aus, die kleinen, unscheinbaren Gesten und Regungen des Gegenübers zu bemerken und im richtigen, im entscheidenden Augenblick im Bild festzuhalten. Das Schauspiel der menschlichen Reaktionen beobachtete er aus der Perspektive distanzierter Gelassenheit. Eine besondere Fähigkeit zur Empathie und ein ausgeprägtes Interesse an der Psychologie von Personen und Situationen zeichneten bereits die frühesten Reportagen für die Illustrierte Heute zu Beginn seiner Karriere aus. "Mein Hauptinteresse ist die 'Reportage mit dramatischem Inhalt'", bekannte Scheler 1958 anlässlich eines Portraits über seine Arbeit. "Da, wo das Geschehen in der Reaktion, im Gesicht des einzelnen und der Masse fixiert werden kann. Das menschliche Antlitz in der Emotion, in der Freude, Trauer, Begeisterung, Hysterie, Gläubigkeit, Verzweiflung, wie etwa in Reportagen über Königskrönungen oder Hochzeiten, über Naturkatastrophen oder Bergwerksunglücke, über sportliche Erfolge, über Massendemonstrationen oder politischen Fanatismus, religiöse Ereignisse oder Prozessionen, über den Wahnsinn kriegerischer Verheerung. Das Psychologische interessiert mich dabei mehr als das rein Lichtbildnerische, Ästhetische. Gute Bildkomposition, graphische Qualitäten, Verteilung des Lichtes betrachte ich als Vorraussetzung für jedes gute Foto. Sie beschäftigen mich höchstens im Unterbewusstsein."
Schelers Reportagestil befand sich voll im Trend der "human interest"-Fotografen, deren wichtigster Vereinigung, der Gruppe Magnum, er mehrere Jahre als Mitglied angehörte."
Ulrich Pohlmann
aus: Max Scheler – Fotografien, Von Konrad A. bis Jackie O., Bilder aus Deutschland, China und den USA, Schirmer/Mosel, 2009




Parallel zur Ausstellung zeigt der Freundeskreis Willy-Brandt-Haus e.V. bis zum 31. 7. 2011 die Retrospektive
Max Scheler
Von Konrad A. bis Jackie O.
Fotografien aus Deutschland, China, USA
Willy-Brandt-Haus, Stresemannstr. 28, 10963 Berlin