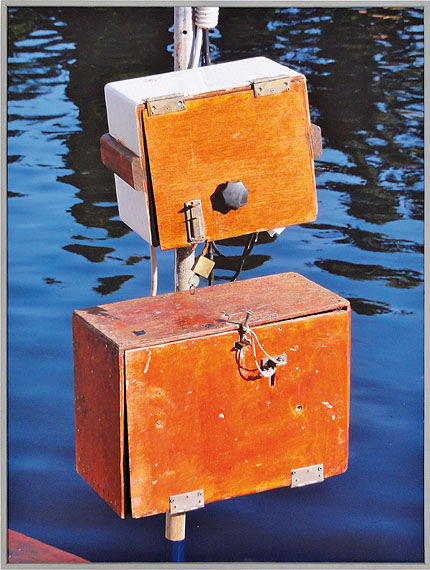 Miniretro
Exhibition: – 8 May 2013
Fri 8 Feb 20:00

Galerie zone B
Brunnenstr. 149
10115 Berlin
0170-4630953
kwm@zone-b.info
www.zone-b.info
Tue-Thu 9-16 + by app.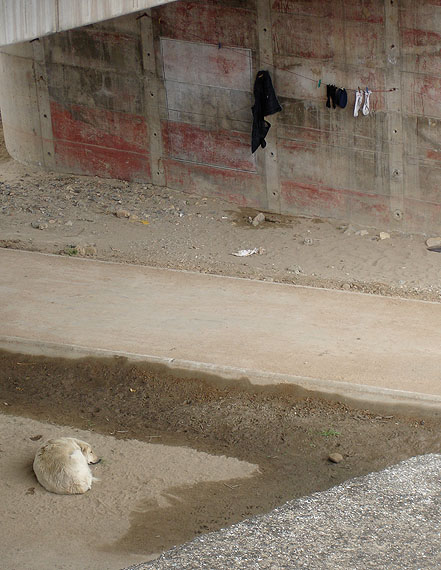 The exhibition at zone B presents works from four decades, taken from various fields of the artist's oeuvre: photographs, sculptures, photographic sculptures, lumino-sculptural photograms, paintings and drawings.

Klaus Küster, who is not only a pioneer known for his photographic work and especially his experimentation with photograms, is showing works from all fields from the last four decades. In his process of cameraless photogramic exposure, the artist achieves an optical enhancement through mechanical techniques, creating spatiality in the light-sensitive layer. In addition to these "lumino-sculptural reliefs", Küster's show includes camera-generated works ("Kombis"), where photographic materiality forms a spatial symbiosis between real materials and the real substitutes light and shadow. At zone B, the artist has assembled a dialectical, sensual synopsis of his energetically and metaphysically charged sculptural and photographic oeuvre. The exhibition can certainly be seen as a retrospective. An extensive and elaborate catalogue raisonné will be published in conjunction with the exhibition, a book that Klaus Küster has been working on – skilfully compiling, editing and designing – for many years.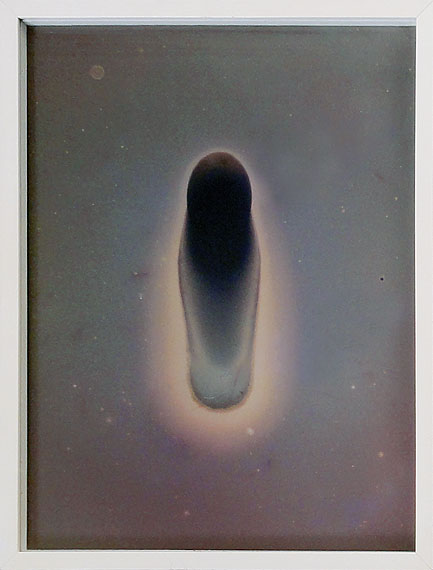 Klaus Küster
Miniretro

Ausstellung: 09.02. bis 08.05.2013
Vernissage: Freitag, den 8. Februar, 20:00 Uhr
Die Ausstellung zeigt Arbeiten aus vier Jahrzehnten, verschiedenen Werkblöcken des Künstlers: Fotografien, Fotoskulpturen, luminoplastische Fotogramme, Malerei und Zeichnungen.

Der nicht nur fotografisch orientierte Pionier neuer Fotogramm-Methoden zeigt in zone B Arbeiten aus allen Werkblöcken der letzten 5 Jahrzehnte: Die durch mechanische Einflussnahmen des Künstlers erzielte Räumlichkeit der lichtempfindlichen Schicht erfährt ihre optische Steigerung in der fotogrammatischen Belichtung ohne Kamera. Außer diesen "luminoplastischen Reliefs" werden seine kameragenerierten Arbeiten ("Kombis") zu sehen sein, deren fotografische Stofflichkeiten mit realen Stofflichkeiten und den realen Substituten Licht und Schatten räumliche Symbiosen bilden. So hat der Künstler in zone B eine dialektische-sinnliche Zusammenschau seiner energetisch und metaphysisch aufgeladenen, plastischen und fotografischen Arbeiten ausgerichtet, die einer Retrospektive gleich kommt.

Zur Ausstellung erscheint ein umfangreiches und Aufwendiges Werkverzeichnis in Buchform. Klaus Küster hat dieses über Jahre selber zusammengetragen, erstellt und ins Layout gebracht.