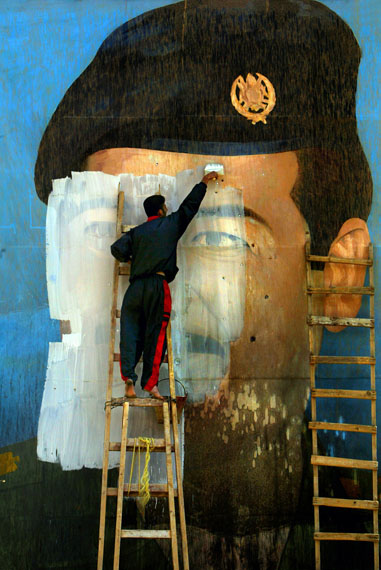 Women War Photographers / Fotografinnen an der Front
From Lee Miller to Anja Niedringhaus / Von Lee Miller bis Anja Niedringhaus
Exhibition: – 30 Aug 2020
Tue 12 May

Fotomuseum Winterthur
Grüzenstr. 44+45
8400 Winterthur
+41 (0)52-2341060
info@fotomuseum.ch
www.fotomuseum.ch
Tue-Sun 11am-6pm, Wed 11am-8pm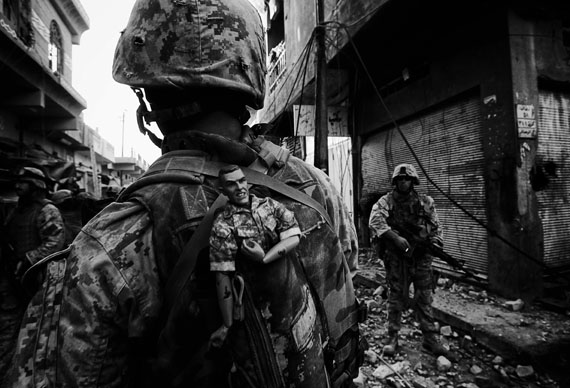 "Women War Photographers"

Exhibition: 29 February – 30 August, 2020
Opening: Friday, 28 February, 6pm
The exhibition "Women War Photographers – From Lee Miller to Anja Niedringhaus" is devoted to photojournalistic coverage of international wars and conflicts. On display are some 140 images shot between 1936 and 2011 by a number of women photojournalists and documentary photographers: Carolyn Cole (*1961), Françoise Demulder (1947–2008), Catherine Leroy (1944–2006), Susan Meiselas (*1948), Lee Miller (1907–1977), Anja Niedringhaus (1965–2014), Christine Spengler (*1945) and Gerda Taro (1910–1937). Their pictures provide a fragmentary insight into the complex reality of war, taking in a range of military theatres from the Spanish Civil War, World War II and the Vietnam War to more recent international conflicts in the Balkans, Afghanistan, Iraq and Libya.

The positions of the eight photographers present different ways of engaging with war and its effects – from traditional war reporting and embedded photojournalism to innovative approaches to social documentary photography. The particular perspectives chosen for the exhibition shift between objective distance and personal emotional involvement.

Curated by Anne-Marie Beckmann and Felicity Korn and adapted by Nadine Wietlisbach for Fotomuseum Winterthur, the exhibition focuses on women's positions, making clear the long tradition of female photographers working in crisis zones. In the process, it explodes the commonly held notion that war photography is a professional world entirely populated by men. Even though the staging and narrative strategies of female photographers do not differ in any fundamental way from those of their male colleagues, women have had to repeatedly carve out their position on the front line and operate outside the structures envisaged for them. On the other hand, in some regions and cultural milieus, their gender has also given them privileges denied to their male colleagues granting them access to families and to people affected by the conflict. This has enabled them to paint a nuanced picture of the effects of war on the civilian population.

The pictures shown in the exhibition were primarily intended for the fast-moving world of news reportage. Their distribution via mass media has made them a significant force, influencing the discourses being conducted around war and discussions about the controversial impact of images of war. Shot over a period of almost a century, these pictures also bear witness to the evolution of photojournalism as a professional field – especially when seen in the context of a constantly changing media landscape that is once again undergoing radical upheaval as the digital revolution takes its course.

The photographers' choice of visual and narrative strategies is the product of an ongoing quest, as they seek to bear witness to unimaginable realities, to move viewers, to sensitise them to the complex geo- and sociopolitical circumstances in the combat zones, and ultimately to have an effect on people's attitudes and actions by making these situations visible. In an age when global conflict is a constant, these strategies continue to express the belief that engaging with images of violence can help us to take responsibility and bring about change.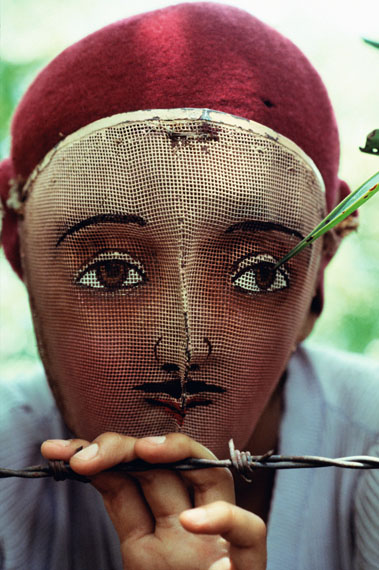 "Fotografinnen an der Front"

Ausstellung: 29. Februar bis 30. August 2020
Eröffnung: Freitag, 28. Februar, 18 Uhr
Die Ausstellung "Fotografinnen an der Front – Von Lee Miller bis Anja Niedringhaus" widmet sich der Bildberichterstattung aus internationalen Kriegen und Konflikten. Gezeigt werden rund 140 zwischen 1936 und 2011 entstandene Bilder der Fotojournalistinnen und Dokumentarfotografinnen Carolyn Cole (*1961), Françoise Demulder (1947–2008), Catherine Leroy (1944–2006), Susan Meiselas (*1948), Lee Miller (1907–1977), Anja Niedringhaus (1965–2014), Christine Spengler (*1945) und Gerda Taro (1910–1937). In ihren Aufnahmen geben die Fotografinnen einen fragmentarischen Einblick in die komplexe Realität des Krieges, vom Spanischen Bürgerkrieg über den 2. Weltkrieg und den Vietnamkrieg, bis zu jüngeren internationalen Kriegsgeschehen im Balkan, in Afghanistan, Irak oder Libyen.

Die Positionen der acht Fotografinnen präsentieren verschiedene Zugänge zum Krieg und seinen Auswirkungen – von einer traditionellen Kriegsberichterstattung über eingebetteten Fotojournalismus bis hin zu innovativen Ansätzen sozialdokumentarischer Fotografie. Die gewählten Perspektiven bewegen sich dabei zwischen sachlicher Distanz und persönlicher Anteilnahme.

Die von Anne-Marie Beckmann und Felicity Korn kuratierte und von Nadine Wietlisbach für das Fotomuseum Winterthur adaptierte Ausstellung konzentriert sich auf weibliche Positionen. Sie verdeutlicht so die lange Tradition von in Krisengebieten tätigen Fotografinnen und bricht mit der weitläufigen Vorstellung, die Kriegsfotografie sei ein durchweg männlich besetztes Berufsfeld. Auch wenn sich die Inszenierungs- und Erzählstrategien der Fotografinnen nicht grundsätzlich von denen ihrer männlichen Kollegen unterscheiden, so mussten sich die Frauen ihre Position an vorderster Front doch immer wieder erkämpfen und sich ausserhalb der für sie vorgesehenen Strukturen bewegen. Dagegen erhielten sie aufgrund ihres Geschlechts in manchen Regionen und Kulturkreisen auch Zugang zu Familien und Betroffenen, der männlichen Kollegen verwehrt blieb. Damit wurde es ihnen möglich, ein differenziertes Bild von den Auswirkungen des Krieges auf die Zivilbevölkerung zu zeichnen.

Die in der Ausstellung gezeigten Bilder entstanden vorrangig für die schnelllebige Nachrichtenwelt. Sie prägten mit ihrer massenmedialen Verbreitung die um den Krieg geführten Diskurse sowie die Diskussionen um die umstrittene Wirkungsmacht seiner Visualisierung massgeblich mit. Über die Zeitspanne fast eines Jahrhunderts lässt sich damit auch die Entwicklung des Berufsfeldes der Fotojournalist_innen ablesen – insbesondere vor dem Hintergrund einer sich konstant verändernden Medienlandschaft, die sich im Zuge der Digitalisierung abermals grundlegend im Wandel befindet.

Die von den Fotografinnen gewählten Bild- und Erzählstrategien sind das Ergebnis einer konstanten Suche danach, unvorstellbare Realitäten zu bezeugen, Betrachter_innen zu bewegen, sie für die komplexen geo- wie soziopolitischen Situationen in den Kampfzonen zu sensibilisieren und über deren Sichtbarmachung letztlich sowohl Haltungen wie Handlungen zu erwirken. Sie bleiben in Zeiten andauernden globalen Konfliktes Ausdruck der Überzeugung, dass die Auseinandersetzung mit Bildern von Gewalt dazu beitragen kann, Verantwortung zu übernehmen und Veränderung herbeizuführen.