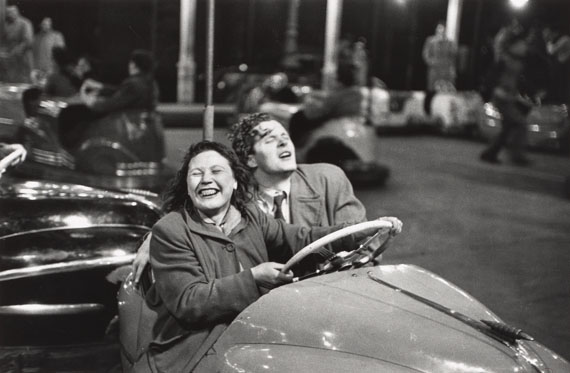 Memories
Exhibition: 12 Sep 2020 – 10 Jan 2021

Fotostiftung Schweiz
Grüzenstr. 45
8400 Winterthur
+41 52 -234 10 30
info@fotostiftung.ch
www.fotostiftung.ch
Tue-Sun 11-18, Wed 11-20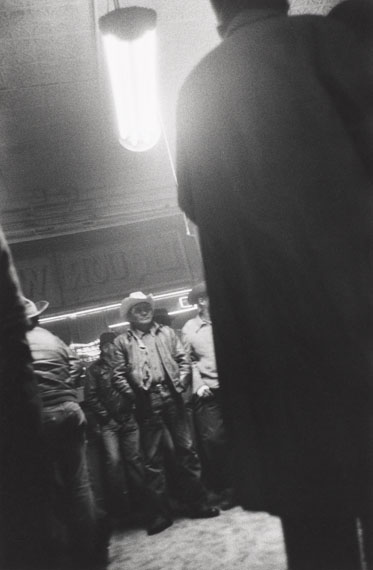 Robert Frank
"Memories"

Exhibition: 12 September 2020 – 10 January 2021
Robert Frank, who was born in Zurich in 1924 and died last year in Canada, is widely regarded as one of the most important photographers of our time. Over the course of decades, he has expanded the boundaries of photography and explored its narrative potential like no other. Robert Frank travelled thousands of miles between the American East and West Coasts in the mid-1950s, going through nearly 700 films in the process. A selection of 83 black-and-white images from this blend of diary, sombre social portrait and photographic road movie would leave its mark on generations of photographers to come. The photobook "The Americans" was first published in Paris, followed by the US in 1959 – with an introduction by Beat writer Jack Kerouac, no less. Off-kilter compositions, cut-off figures and blurred motion marked a new photographic style teetering between documentation and narration that would have a profound impact on postwar photography.

It is quite possibly the single most influential book in the history of photography; however, rather than being a spontaneous stroke of genius, Frank had worked on his subjective visual language for years. Many of his photographs from Switzerland, Europe and South America, as well as his rarely shown works from the USA in the early 1950s, are on a par with the famous classics from "The Americans". The photographer's early work, which remained unpublished for editorial reasons and is therefore little known to this day, reveals connections to those iconic pictures that still define our image of America, even today.

At the heart of the exhibition "Robert Frank – Memories" is the narrative force of Robert Frank's visual language, which developed in opposition to all conventions and only received international recognition after Frank had already abandoned photography and turned to the medium of film. The exhibition mainly features vintage silver gelatin prints from the collection of the Fotostiftung Schweiz, which either come from the former collection of Robert Frank's long-time friend Werner Zryd (now owned by the Swiss Confederation) or were donated to the Fotostiftung Schweiz by the artist himself. They are complemented by a number of loans from the Fotomuseum Winterthur. A presentation of the books and films that publisher Gerhard Steidl released with Robert Frank over a period of more than 15 years accompanies the exhibition (in the corridor leading to the library and in the seminar room).

The accompanying book "Robert Frank, Books and Films 1946–2019" is available in the Fotostiftung museum shop.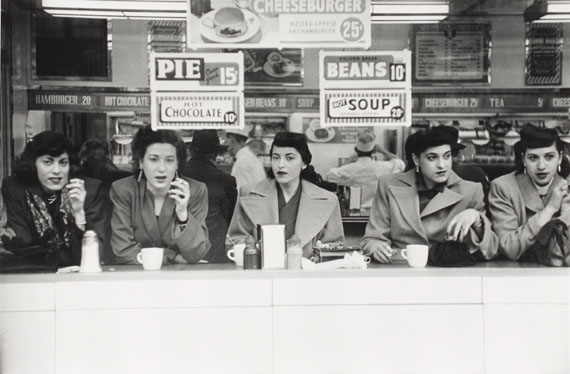 Robert Frank
"Memories"

Ausstellung: 12. September 2020 bis 10. Januar 2021
Der 1924 in Zürich geborene und letztes Jahr in Kanada verstorbene Robert Frank zählt zu den bedeutendsten Fotografen unserer Zeit. Wie kein anderer hat er über Jahrzehnte die Grenzen der Fotografie erweitert und ihr narratives Potenzial ausgelotet. Tausende von Kilometern hatte Robert Frank Mitte der 1950er-Jahre zwischen der amerikanischen Ost- und Westküste zurückgelegt und dabei knapp 700 Filme belichtet. Eine Auswahl von 83 Schwarzweissbildern aus dieser Mischung von Tagebuch, düsterem Gesellschaftsporträt und fotografischem Roadmovie sollte Generationen von Fotografinnen und Fotografen prägen. Das Fotobuch "The Americans" erschien zunächst in Paris, bevor es 1959 auch in den USA publiziert wurde – eingeleitet von keinem Geringeren als dem Beat-Literaten Jack Kerouac. Schräge Einstellungen, angeschnittene Figuren und Bewegungsunschärfen kennzeichneten einen neuen fotografischen Stil zwischen Dokumentation und Erzählung, der die Nachkriegsfotografie nachhaltig veränderte.

Dieses vielleicht einflussreichste Buch der Fotogeschichte war jedoch kein spontaner Geniestreich; vielmehr hatte sich Frank seine subjektive Bildsprache über Jahre erarbeitet. Seine Aufnahmen aus der Schweiz, Europa und Südamerika ebenso wie seine bisher kaum gezeigten Arbeiten aus den USA zu Beginn der 1950er-Jahre sind den berühmten Klassikern aus "The Americans" oft ebenbürtig. Das aus editorischen Gründen unveröffentlicht gebliebene und daher bis heute wenig bekannte Frühwerk des Fotografen offenbart Verbindungen zu jenen ikonischen Bildern, die unsere Vorstellung von Amerika bis heute bestimmen.

Im Zentrum der Ausstellung "Robert Frank – Memories" steht die erzählerische Kraft von Robert Franks Bildsprache, die sich gegen alle Konventionen entwickelte und erst dann internationale Anerkennung erfuhr, als sich Frank bereits von der Fotografie verabschiedet und dem Medium Film zugewandt hatte. Gezeigt werden zur Hauptsache Vintage-Silbergelatineabzüge aus der Sammlung der Fotostiftung Schweiz, die entweder aus der ehemaligen Sammlung von Robert Franks langjährigem Freund Werner Zryd stammen (heute im Besitz der Schweizerischen Eidgenossenschaft) oder vom Künstler der Fotostiftung Schweiz geschenkt wurden. Sie werden ergänzt mit einigen Leihgaben des Fotomuseum Winterthur. Eine Präsentation der Bücher und Filme, die der Verleger Gerhard Steidl während mehr als 15 Jahren mit Robert Frank herausgegeben hat, begleitet die Ausstellung (in der Passage zur Bibliothek und im Seminarraum).

Es erscheint die Publikation "Robert Frank, Books and Films 1946–2019", herausgegeben von Gerhard Steidl, erhältlich im Museumsshop.

Sonderveranstaltungen

Aufgrund der besonderen Lage ist für die Teilnahme an einer der folgenden Sonderveranstaltungen eine Anmeldung erforderlich auf www.fotostiftung.ch (Platzzahl beschränkt):

Sonntag, 13. September, 11.30 Uhr
"Bücher machen mit Robert Frank". Vortrag von Gerhard Steidl, Verleger (Göttingen) und Kurator der Begleitausstellung «"Robert Frank, Books and Films 1946–2019".

Sonntag, 15. November, 11.30 Uhr
"Ferne Nähe – Robert Frank und Robert Walser". Dialogische Führung mit Reto Sorg, Leiter des Robert Walser-Zentrums, Bern, und Martin Gasser, Ausstellungskurator.

Sonntag, 6. Dezember, 11.30 Uhr
"Die Schweiz im Koffer. Robert Frank unterwegs zwischen Europa und Amerika". Kuratorenführung mit Martin Gasser.