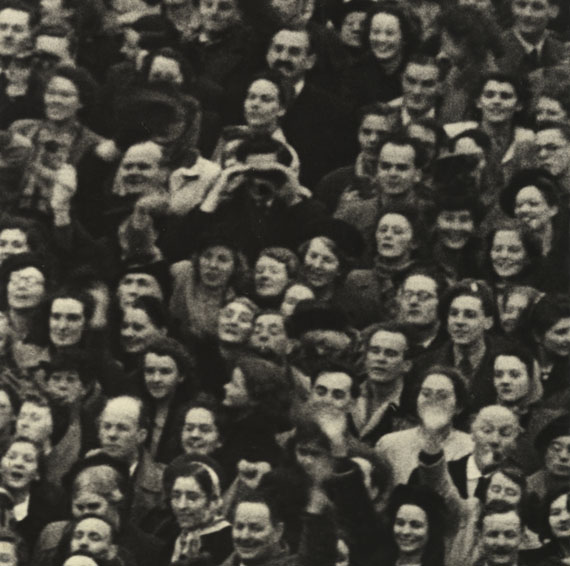 THE FAMILY OF MAN
UNESCO Memory of the World
Exhibition: – 31 Dec 2021
CNA THE FAMILY OF MAN
Château de Clervaux
9712 Clervaux
March-Dec: Wed-Sun 12-18

Steichen Collections
Château de Clervaux
9712 Clervaux
00352-929657
fom@cna.etat.lu
steichencollections-cna.lu
Mar-Dec: Wed-Sun 12-18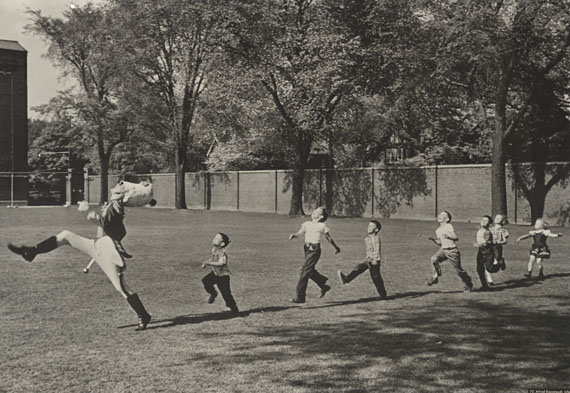 Reopening of
The Family of Man
exhibition in Clervaux - Luxembourg

The Family of Man comprises 503 photographs by 273 artists from 68 countries, and was brought together by Edward Steichen for the New York Museum of Modern Art (MoMA).

Presented for the first time in 1955, the exhibition was meant as a manifesto for peace and the fundamental equality of mankind, expressed through the humanist photography of the post-war years. Images by artists such as Robert Capa, Henri Cartier-Bresson, Dorothea Lange, Robert Doisneau, August Sander and Ansel Adams were staged in a modernist and spectacular manner.

Having toured the globe and been displayed in over 150 museums worldwide, the final, complete version of the exhibition was permanently installed in Clervaux Castle in 1994. Since its creation, The Family of Man has attracted over 10 million visitors and entered the history of photography as a legendary exhibition. In 2003, the collection was inscribed in the UNESCO Memory of the World register.

On July 5th, The Family of Man will reopen its doors to the public at Clervaux Castle. The collection's historic photographs have been restored, and the exhibition rooms have been renovated under the direction of the National Department of Sites and Monuments, in order to adapt the technology and design to today's standards.

CNA & EDWARD STEICHEN
The Centre national de l'audiovisuel (CNA) was created in 1989. Its mission is to preserve and honour Luxembourg's national photography, film, and sound heritage. The institute actively collects and archives documents from a wide range of origins.

Today, the photography collection comprises over four hundred thousand documents and testifies to the richness of past and contemporary photographic practices and image creation in Luxembourg. The CNA safeguards and displays two Steichen collections from MoMA: The Family of Man and The Bitter Years. Presented for the first time in 1962, The Bitter Years is now on permanent display at the water tower in Dudelange.

Edward Steichen was born in 1879 in Bivange, Luxembourg. A painter and renowned photographer, he became director of the photography department at MoMA, New York in 1947. The two exhibitions were bequeathed to the Luxembourg Government at Steichen's request in the 1960s.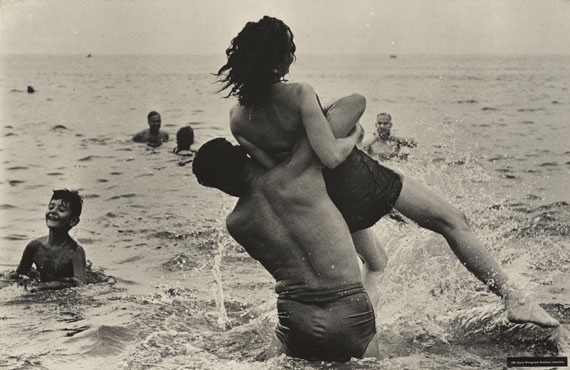 PRACTICAL INFORMATION
www.wearefamily.lu

Internet site
www.cna.lu
www.wearefamily.lu
www.steichencollections.lu
Follow us
www.facebook.com/cna.luxembourg
www.twitter.com/cna_luxembourg

HISTORICAL SUMMARY
• 1955: exhibition of The Family of Man at the Museum of Modern Art (MoMA), New York
• 1955-1962: travelling exhibition, seen by 10 million people throughout the world
• 1964-1966: The US Government donates the last complete version of the travelling exhibition to Luxembourg. Edward Steichen visits his native country and expresses his wish for The Family of Man to be exhibited permanently at Clervaux Castle.
• 1974-1989: partial exhibition of the photographs at Clervaux Castle
• 1990s: restoration of the historical photographs
• 1994 (-2010): establishment of the collection as a permanent exhibition at Clervaux Castle
• 2003: inscription on the UNESCO Memory of the World register
• September 2010: closure of the exhibition for renovation purposes
• July 2013: reopening following renovation of exhibition rooms and restoration of photographs at MoMA, 1955. Ezra Stoller © Esto