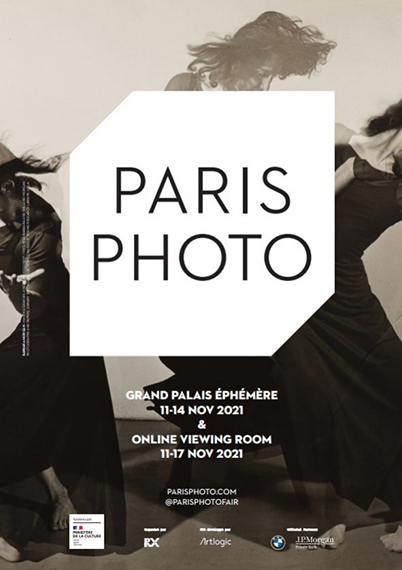 Paris Photo 2021
Fair: 11 Nov – 14 Nov 2021
Wed 10 Nov
Paris Photo - Grand Palais Ephémère
Champ-de-Mars, Place Joffre
75007 Paris


Paris Photo
Avenue Winston Churchill
75008 Paris
+33(0)1-47565000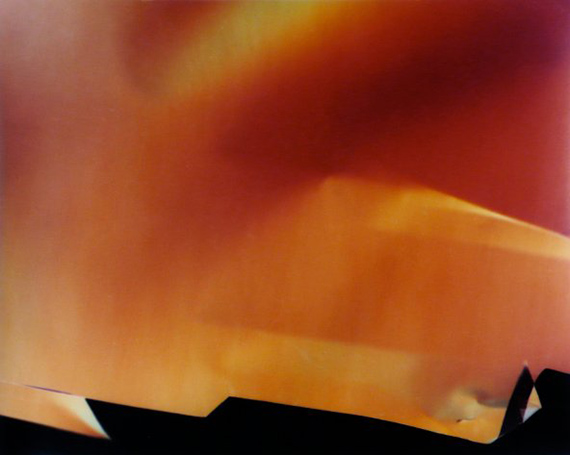 Paris Photo, the international art fair for photography, reunites the world's leading galeries and art book dealers in Paris at the Grand Palais Ephémère (November 11–14) and online for its it first-ever online viewing room (November 11–17). Discover the most important selection of exceptional photographic art and published works from 29 countries worldwide with more than 149 participating galleries and 30 art book dealers, 17 solo shows and 8 duo shows.

The Curiosa sector, curated this year by Shoair Mavlian (Director, Photoworks), brings to the foreground new trends in contemporary photographic practice, including new documentary practice, experimental approaches to photography, diaristic practice and contemporary conceptual practice. 20 emerging artists are spotlighted for this edition, some of whom exhibit in France for the first time, such as Maisie Cousins (TJ BOULTING London) and Jošt Dolinšek (PHOTON Ljubljana).

See the 2021 exhibitor list.

Paris Photo is a key event for collectors, art world professionals and those passionate about art and photography. Public programming, both on-site, online and throughout Paris, is an essential component of the fair and includes exhibitions, talks, awards, book signings, podcasts, curated fair selections and more.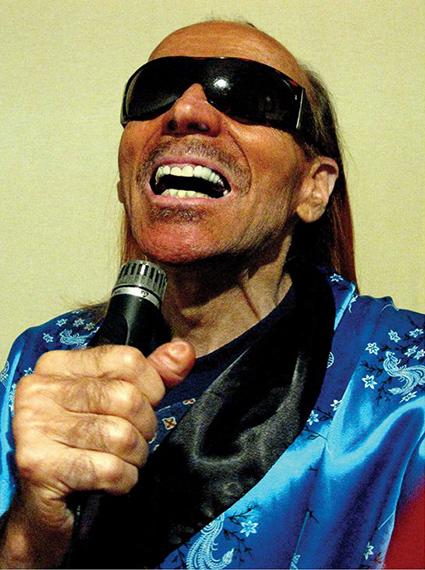 Public programming highlights:

Elles x Paris Photo
Discover the Elles x Paris Photo fair path honouring the contribution of women in photography. Join path curator Nathalie Herschdorfer (Director, Musée de Locle) as she leads visitors across 170 years of photography and several continents to (re)discover artworks by 30 artists from the English botanist and pioneer Anna Atkins to the self-taught contemporary artist Mame-Diarra Niang. Elles x Paris Photo is a program initiated in 2018 in partnership with the French Ministry of Culture, which benefits from the support of Kering / Women in Motion.

Corpus—Centre National des arts plastiques
Paris Photo is proud to present Corpus, a selection of recent acquisitions from the collection of the CNAP, featuring seven women artists exploring issues around the body and identity, resistance to alienation and reification, resilience and emancipation, the body as seen and as shown, human and non-human, the relationship betweenthe body and public and intimate spaces, architecture, and the encounter with history. With works by Florence Chevallier, Hannah Darabi, Farida Hamak, Mouna Karray, Fatima Mazmouz, Edith Roux, Anaëlle Vanel.

Carte Blanche—Students
Four students selected from over 50 European Art schools are given carte blanche for a large-format exhibition in one of Paris' historic train stations. Congratulations to Mina Boromand (London Metropolitan University, UK), Emile Gostelie (Photo Academy, Amsterdam), Francesca Hummler (Royal College of Art, UK), Emil Lombardo (Royal College of Art, UK). Meet the laureates for a presentation of their portfolios at the fair. Carte Blanche—Students is co-organised by Paris Photo, SNCF Gares & Connexions and Picto Foundation.

Paris Photo-Aperture Foundation PhotoBook Awards
The PhotoBook Awards celebrate the book's contribution to the evolving narrative of photography. The winners for categories: first PhotoBook (10,000 dollar prize), PhotoBook of the year, Photography Catalogue of the Year, will be announced at Paris Photo Friday, November 12. The shortlisted titles will be presented in issue 020 of The Photobook Review and exhibited at the fair. Don't miss the shortlist announcement October 1 online at aperture.org and parisphoto.com

Artist talks by The Eyes
The Eyes Magazine continues its cycle of intimate 15-minute talks dedicated to the photographic object and its author with renowned and emerging photographers including Omar Victor Diop, Vasantha Yogananthan, Terri Weifenbach, and Gabby Laurent, among others.

Platform conversations
Experimental forum, the platform proposes a cycle of conversations with leading figures in the field featuring talks on emerging talent led by Curiosa sector curator Shoair Mavlian, discussions around women in photography organized by Nathalie Herschdorfer, curator of the Elle x Paris Photo fair path, panel discussions with Aperture Foundation, as well as talks on divers topics from art brut to Afropean photography, photography commission work, and more.

View the complete public program online October 1.

Paris Photo thanks its partners for their support and contribution to photography and image-based art:

Celebrating ten years of partnership, J.P. Morgan Private Bank exhibits a selection of acquisitions made at Paris Photo, featuring emblematic works in video and digital format from the JPMorgan Chase Art Collection.

Official partner since 2003, BMW presents The Pigment Change by Almudena Romero, winner of the 2020 BMW Residency with a project based on ecological awareness and the use of plant materials highlighting an aesthetic of fragility and even disappearance.

Pernod Ricard presents its 12th photographic campaign with a Carte Blanche to Olivier Culmann honouring the stories of ten men and women who have had the courage to create a true and authentic conviviality in the heart of their local communities, despite the pandemic.

Ruinart presents Congolese artist Gosette Lubondo Diakota, winner of the third edition of the Maison Ruinart Prize with a project addressing themes of memory and history of spaces and people. Éditions Louis Vuitton opens an ephemeral bookstore featuring their City Guide, Travel Book and Fashion Eye collections accompanied by limited series signed artists' editions. Taschen honors Sebastião Salgado with Amazônia, his latest project highlighting the indigenous peoples of Amazonia, guardians of the region's natural resources and biodiversity. MUUS Collection reveals Passport, a selection of never-before-seen works from Deborah Turbeville's 1990s body of work by the same name. Chloé presents a recent body of photographs made in collaboration with Los Angeles-based artist Zoë Ghertner exploring interdependent ecologies and the eternal woman. For Mugler, photographer Olivier Löser has captured the women and men at the origin of each scent, celebrating tradition and local cultures in a journey to the source of Mugler fragrances. Whitewall, awarded Best Photo Laboratory in the World in 2020 and 21, showcases a masterprint thanks to its unique process for very high-definition large format images. And Fototeca de Panama honors Carlos Endara with an online exhibition of the work of Carlos Endara and the famous construction of the Panama Canal.

Paris Photo is also proud to partner in support of the Estée Lauder Pink Ribbon Photo Award for the announcement of the winners of the Jury Prize and the Téva Public Prize and to present The Together Project, an exhibition by Balmain and (RED), celebrating the beauty of relationships with the sale of limited edition postcards to raise funds for (RED).